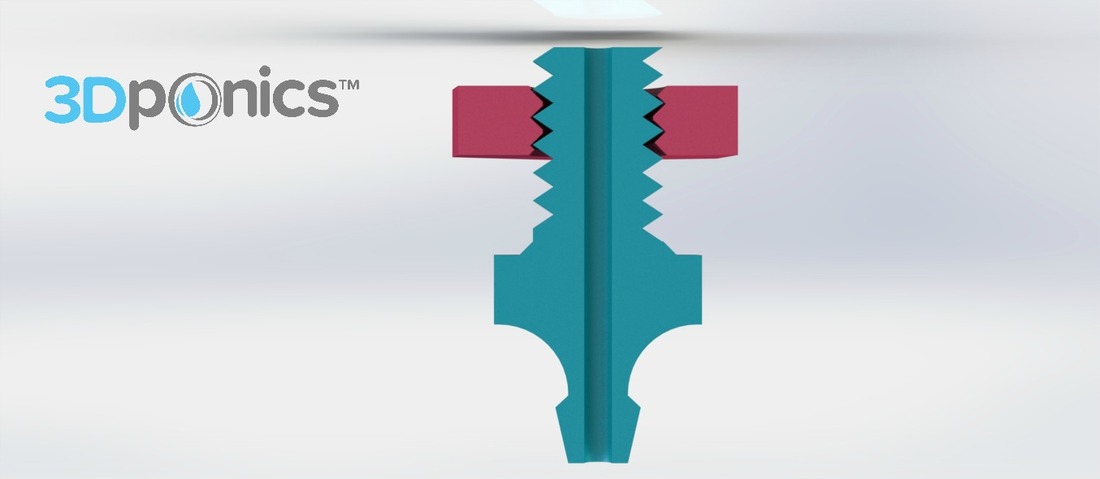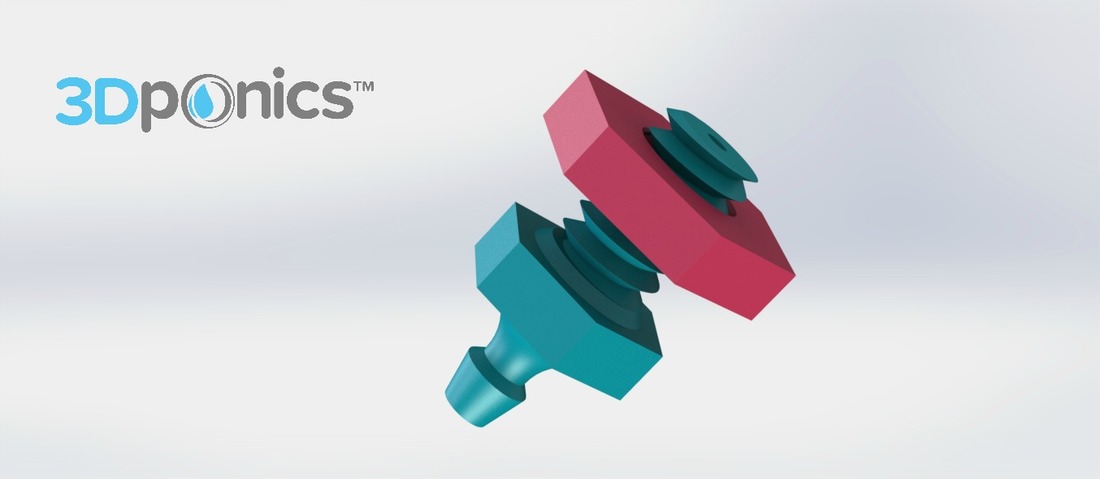 No Prints Yet

Be the first to upload a Print for this Design!
Version 1 of the Drip Emitter is used with pots that have a hole at the bottom and allows you to drain excess water from the pot and channel it into a reservoir using a piece of tubing that's attached to the Bolt. To install, start with an empty pot. Insert the Bolt into the hole at the bottom of the pot and screw the Nut to the Bolt from inside the pot. Connect a long piece of tubing to the outer end of the Bolt and direct it into a large container or reservoir, which will collect the excess water. The Drip Emitter V1 can also be used to convert any pot with a hole at the bottom into a standalone circulating hydroponics system. All you need to do is to connect the 3Dponics Siphon or Venturi to an air pump, place the siphon into the reservoir and connect a piece of tubing that brings water up to the plant. Know how to make this part better? Have ideas for new parts? Visit our website (https://www.3dponics.com) and join our Google+ community (https://plus.google.com/u/0/communities/111638904033818784260) to take 3Dponics to the next level!
Ready to print this part? Compare 3D-printing prices across today's top service providers and get the lowest price for your 3D-printing project. Get your quote now at https://www.3Dprintler.com.
3Dponics-Drip-Emitter-Bolt-V1.STL
451 KB
3Dponics-Drip-Emitter-Bolt-V1.obj
598 KB