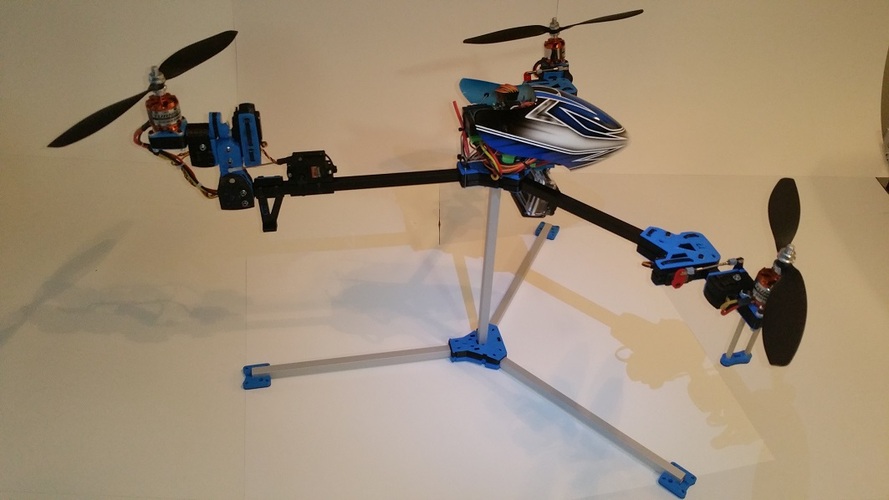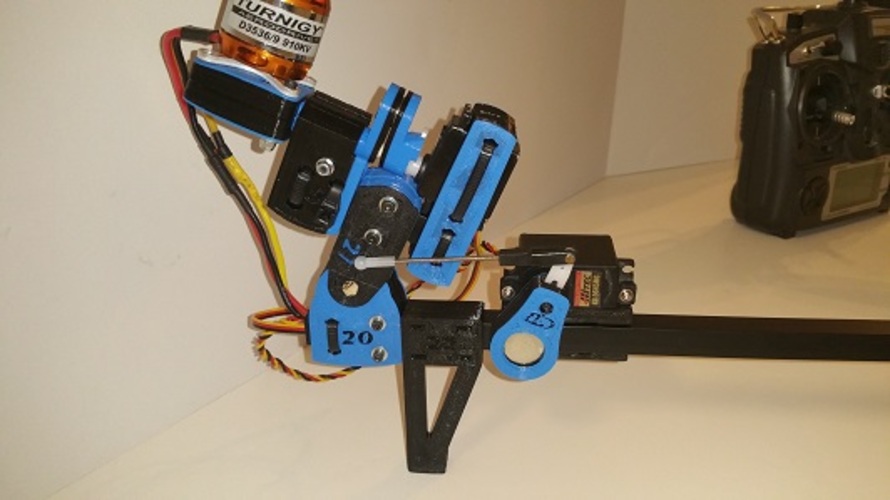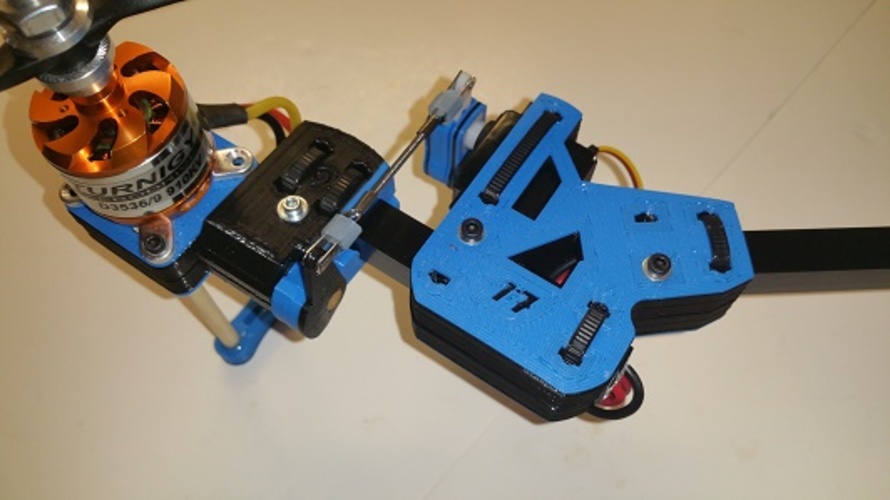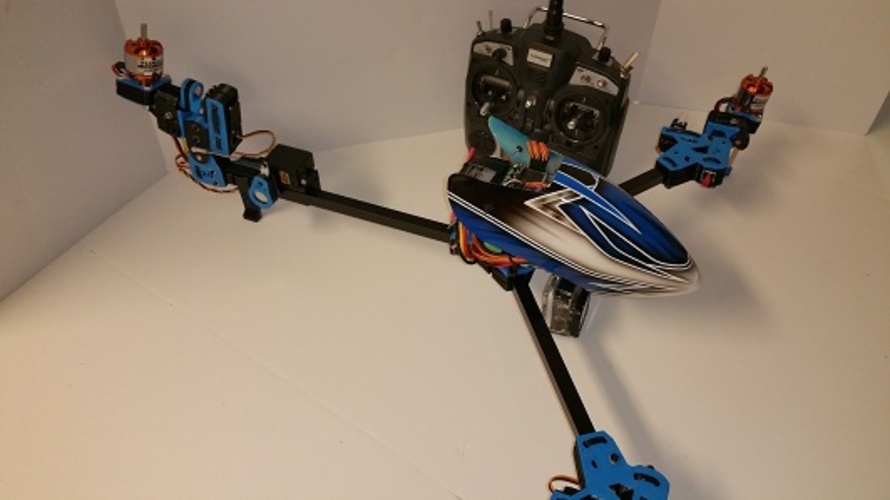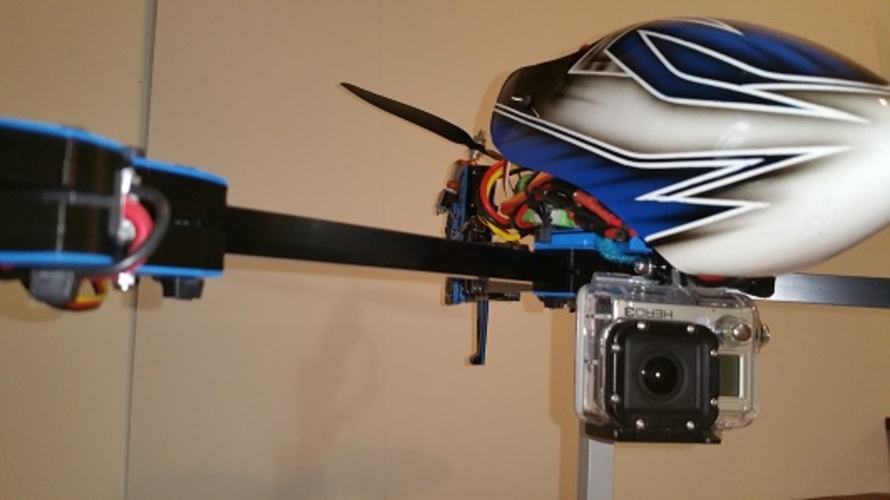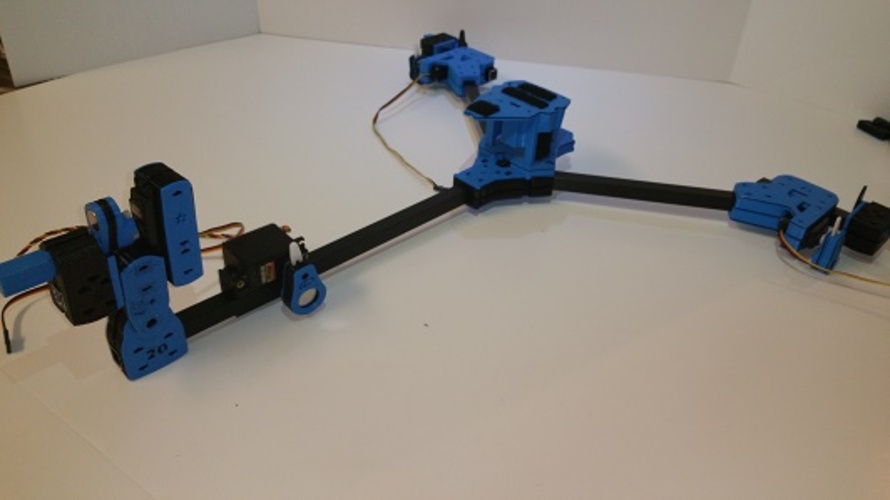 No Prints Yet

Be the first to upload a Print for this Design!
YouTube video here on a stand, make the stand out of same pieces also.
Using the spring loaded trainer switch on on the transmitter, you can tilt thethree rotors forward. Also holds a GoPro underneath nose or different cameras top of nose. Same pieces can build a TriCopter, QuadCopter, Shift TriCopter, Shift QuadCopter. A HeliPlane is in works also using the same pieces plus a few more to be released.
Printout extra pieces and bring them with you flying. If you crash, easily swap out pieces.
All servo have a magnetic couple on them to save the gearing within. Regular servo horns work if your comfortable flying.
7 MagSplit A 0.5.stl
139 KB
23 Hindge Support.stl
205 KB
21 Top Tail Hinge.stl
223 KB
20 Lower Tail Hindge.stl
222 KB
13 Tail Pin Coupler 0.5.stl
148 KB
14 Servo Shoe 0.5.stl
168 KB
17 Front Universal B.stl
316 KB
22 Rear Landing.stl
238 KB
19 MagSplit B LG 0.75.stl
108 KB
18 MagSplit A LG 0.75.stl
203 KB
16 Front Universal A.stl
339 KB
3 Component Mount HPX.stl
537 KB
10 Motor Mount.stl
269 KB
15 Body Servo 645 Mount.stl
666 KB
8 MagSplit B 0.5.stl
95.1 KB