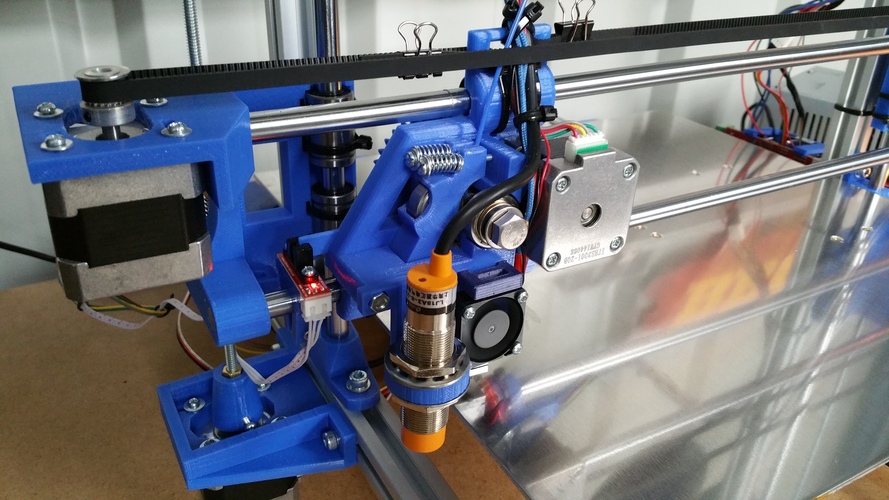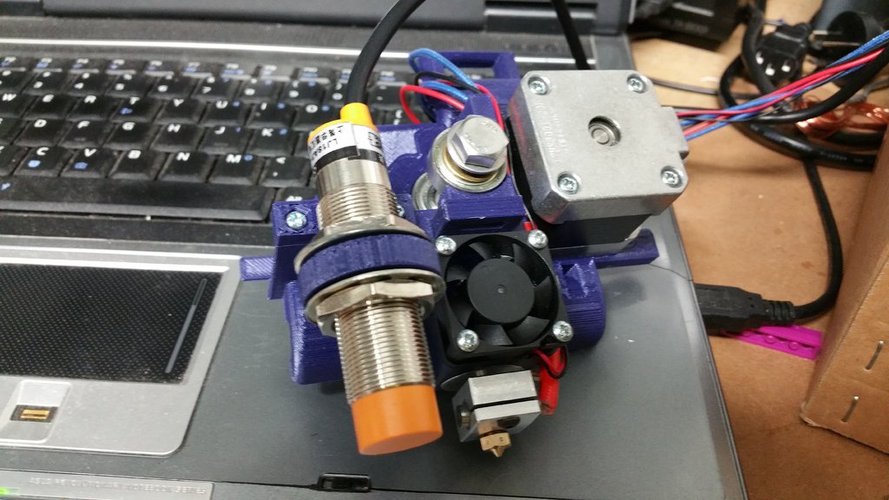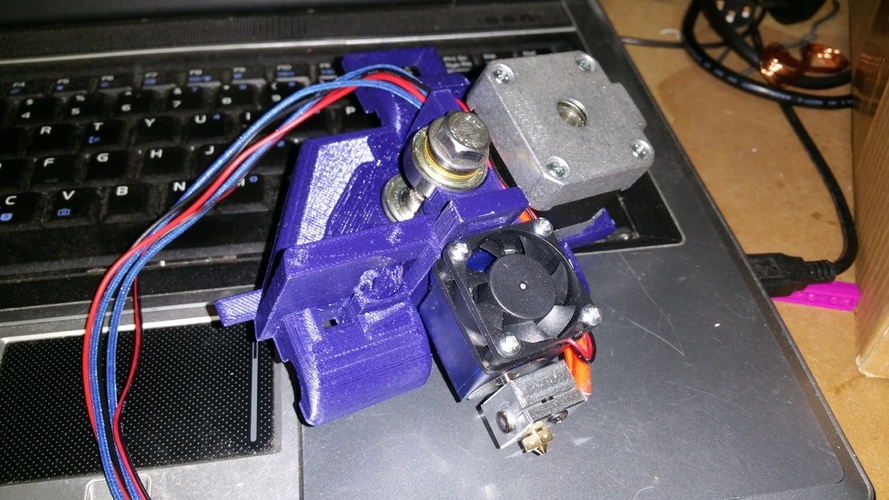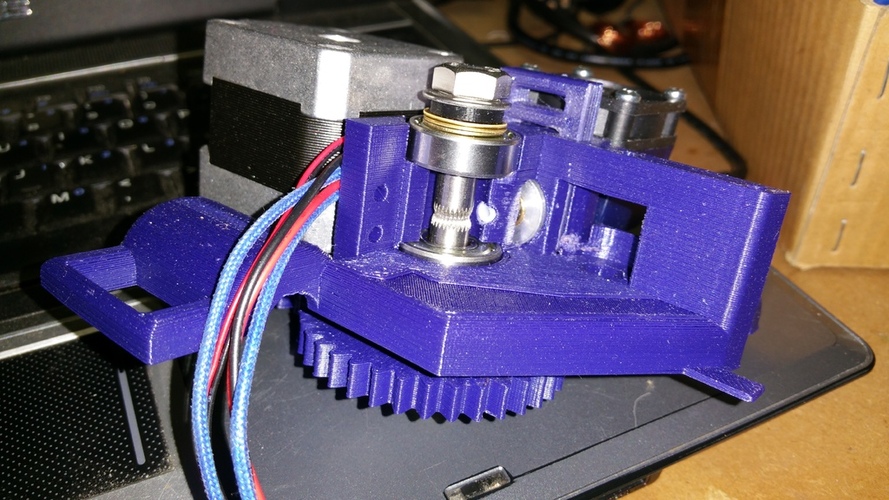 (Update 2015-08-20) Added a 12mm barrel Prox mount as well. Never know what you are going to get off ebay.
(Update 2015-06-18) Corrected some alignment issues in the carriage and idler as well as changing the proximity holder/idler to use M4 screws as it seems to be easier to get longer ones.
Added the Gears in the list as well.
(Update) Sorry forgot to export stl with modifiers on the hotend mounting block . The beveling helps to fit easier with less sanding.
I have modified the Adapto X Carriage LM10UU to fit the E3D-V6 Universal 1.75 Hotend. This modification features a mounting block which should fit nice and snug to hold the hotend in place but allows for easy removal, as well as an extra mounting hole for installation of a proximity switch holder, and tab to pick up a opto endstop Also included in this post is the .stl for the Idler, opto endstop holder, Proximity switch holder, and the mounting block.
Adapto is a simple straight-forward 3D printer build and can be found at https://github.com/rotorit/Adapto OR https://github.com/rotorit/Adapto If you like what you see please feel free to leave a tip: https://github.com/rotorit/Adapto
10mm_Opto_EndStop_Mount.stl
52.1 KB
Extruder_Hotend_Mount_for_E3D_X_Carriage.stl
11.8 KB
12mm_Prox_Sensor_Mount.stl
81.3 KB
18mm_Prox_Sensor_Mount.stl
81.3 KB
Ekstruder_X_Carriage_LM10UU_E3D-V6-Universal.stl
430 KB
Extruder_Idler_for_Ekstruder_X_Carriage.stl
98.3 KB
Large_Gear_T36_1_Off.stl
117 KB
Small_Gear_T13_1_Off.stl
49.5 KB