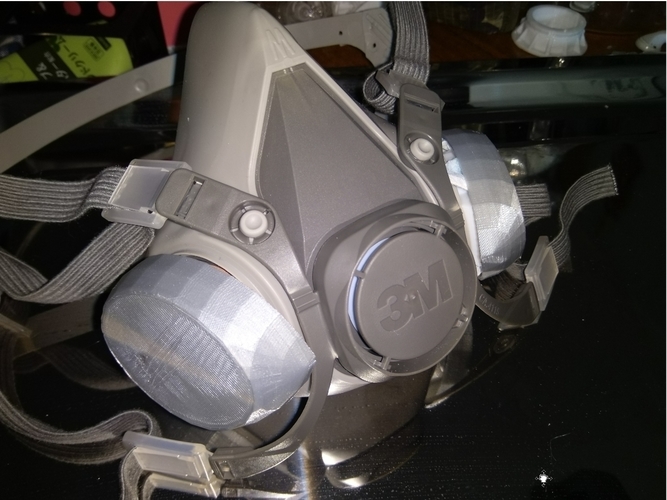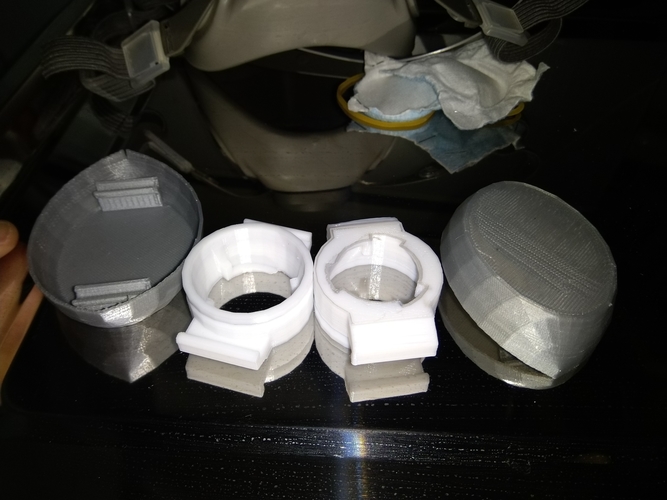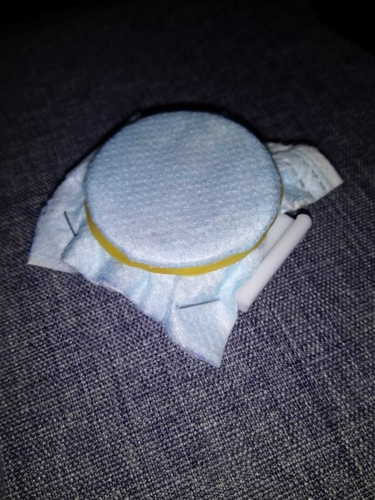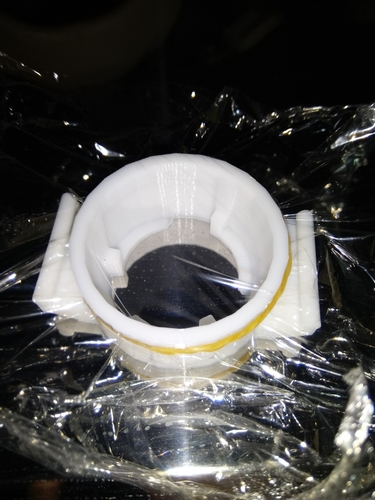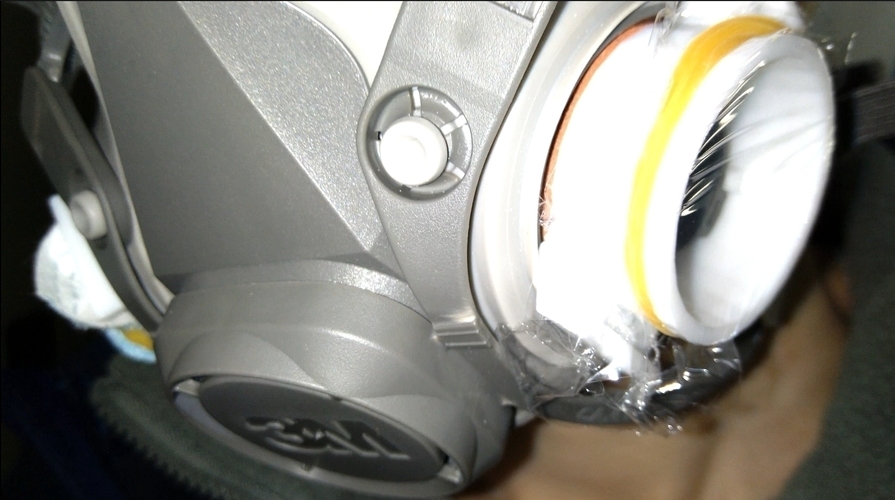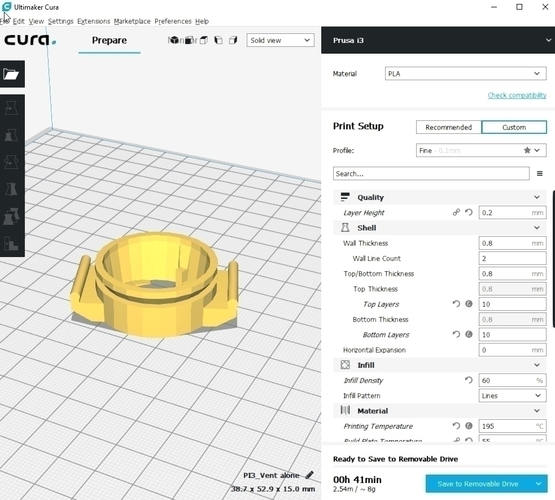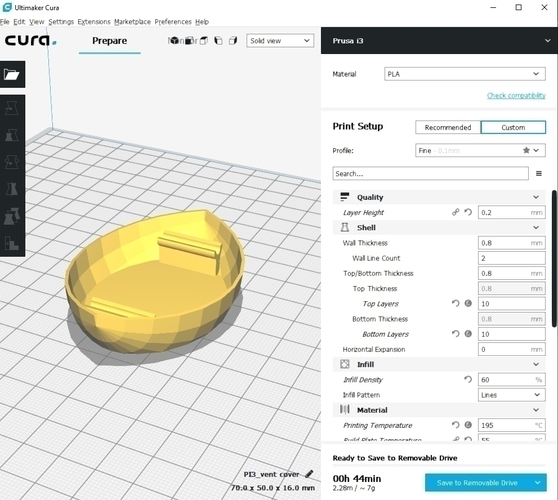 No Prints Yet

Be the first to upload a Print for this Design!
===========you can free download via https://www.thingiverse.com/thing:4183197  ==================
Purpose of the design: To save your disposable masks from consuming too quickly. Avoid direct contact with the surgical mask with your mouth while usage. Create physical blockage with the cover to block out direct saliva penetrate through the surgical mask.
additional resources required :    A) 47.5mmX47.5mm Surgical Mask.  B) 2x Rubber Band   C) plastic wrap (if you are going blank one end) D) A 3M 6000s / 6503 / 7503
Tools Required : A)Clean Hands  B)Scissor   C)Ruler
Printing advisory: Both cover and the vent are allowed to print in 0.2mm layer height (around 45 minutes). If you are seeking for better quality, 0.1mm layer (1hr 20min) height would be recommended. My Infill Density 50~60%. No structure support or Build Plate Adhesion needed. My suggested printing temp 195C , build plate temp 50C ( 55C for 10~15 room temp ). No more parameters change needed in Ultimaker Cura.
1 standard surgical masks (9.5cm x 17.7cm approx. not yet cut)  can be cut into 9 pieces. Each piece of the surgical mask should hold together with staples. Remember to treat those clothes(3~4 layers) gently and keep your hand clean to avoid damage and contaminated the surgical masks.
Each piece of surgical mask size suggested to be controlled in the minimum of 4.75cm x 4.75cm ( avoid a waste )
On the other hand,
I wish my design may help someone who is now suffering from lacking of BFE face masks to combat with Noval-Coronavirus. Also, I have no work to do due to coronavirus spread. I am also a new user on Pinshape. If there is any misunderstanding or misleading information. I will try to make a correction but please don't push too much pressure on me.
Caution: Take your own risk, although I have multiple tests about my device (test ok no leak and very minor defect), my design/invention isn't certified or being tested by official/government or professional guy. Possible defects may be created by a different type of machine quality or by the unstable process during printing. Please always ensure no leakage of air with the mask (Do "fit test" on your own -the test that hold your palm cover whole mask's outlet, and then breath to check no leakage). Misuse of the devices may result in serious infection/health damage or even death. Always ask advisory from professional personnel for user safety.
 *** DO NOT SLEEP WHILE YOU ARE USING THIS DEVICE, OR IT MAY CAUSE AN ASPHYXIA (DIFFICULT IN BREATHING) TO YOU, AND YOU SHOULD ALWAYS STAY AWAKE AND PAY EXTRA ATTENTION WHILE YOU ARE UTILIZING THE DEVICE AT ANY PLACES***
*** AVOID GETTING WET ***
Demonstration Video:
 https://youtu.be/kH4MBXuRZS4 shows how to install and uninstall the vent.
https://youtu.be/sYWVykXa65Q show no cover version ( also work but lack of physical impact protection ).
https://youtu.be/CbrtWpDdLKk shows how blanking a vent with plastic cling wrap works.
Updated : 2/23/2020 11:53 PM UTC+8