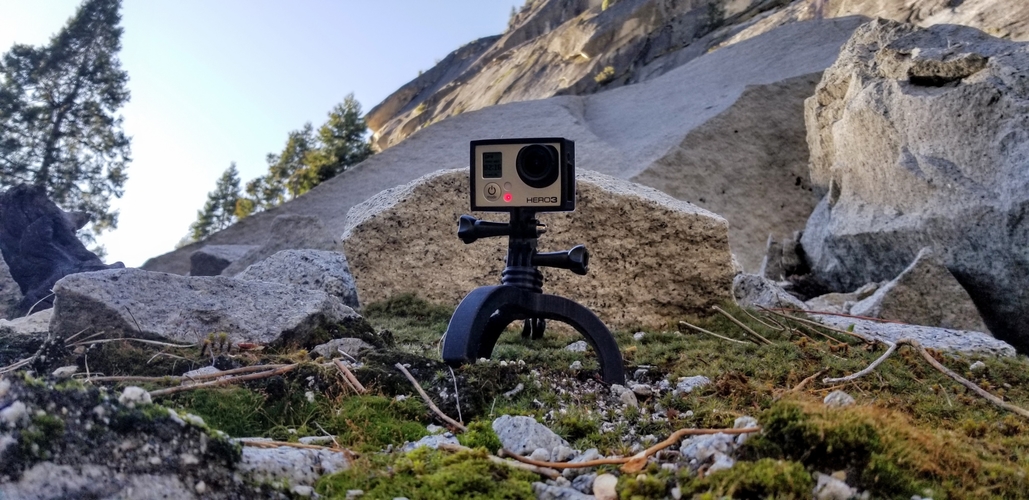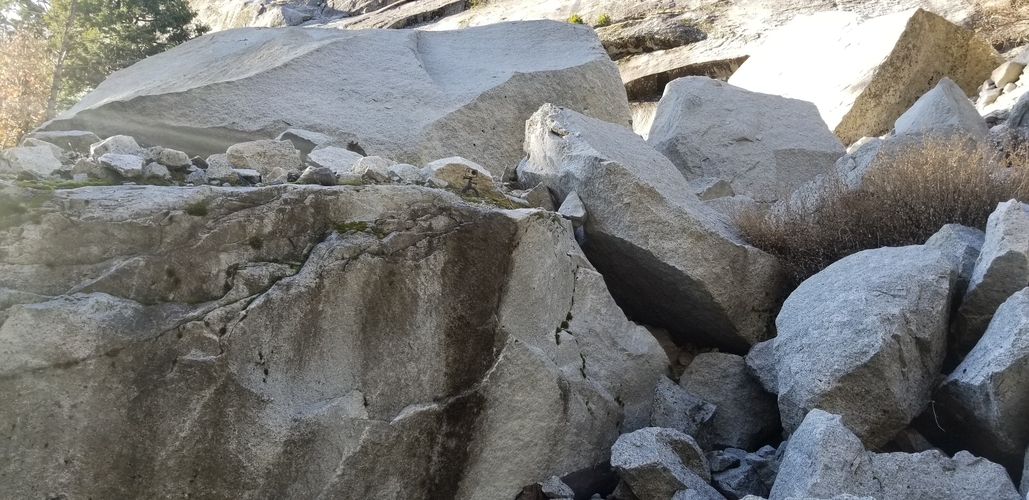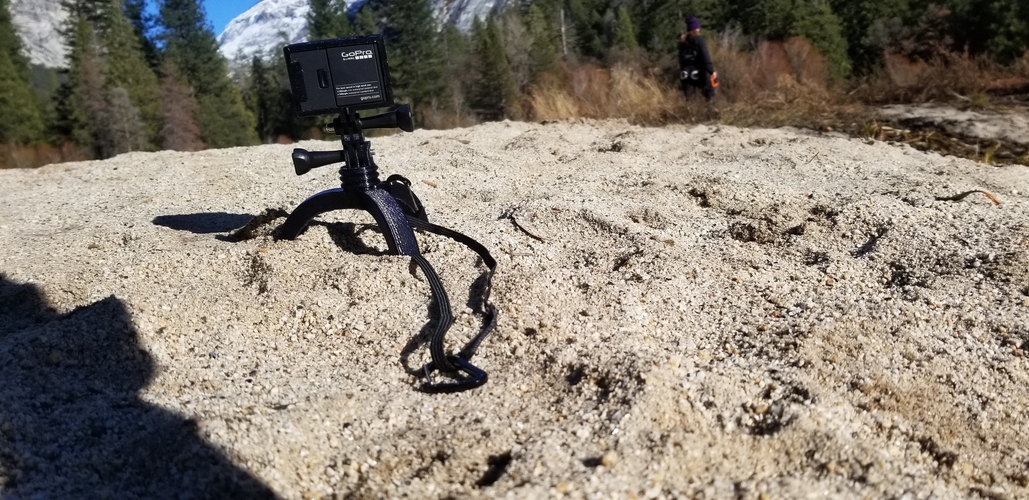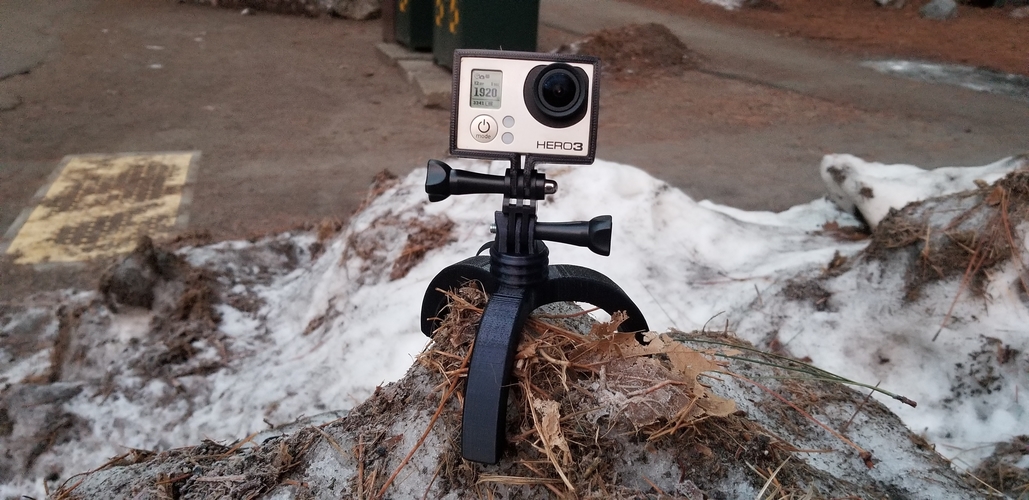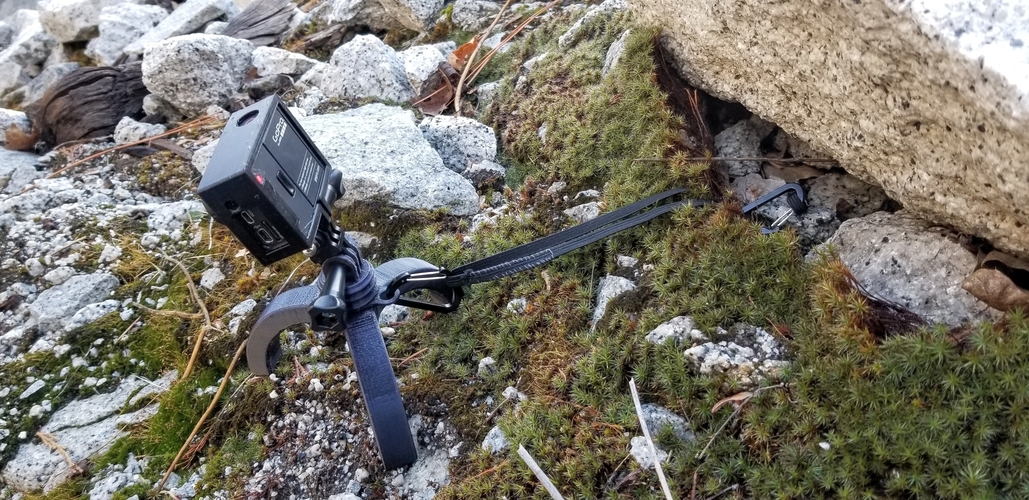 This is a revamp of my original GoPro tripod with a few key features:  Thicker walls on the tripod legs, I went to 2MM to allow for stronger prints.
Made the feet part of the print.
Added a cutout layer on the underside for the bolt hole to allow for easier printing
Added a safety tether attachment to the cover
Added a spin function to the top camera mount
Also, included a 1/4-20 and M6 screw thread on the top camera mount depending on what hardware is easiest available.
I found this tripod very useful for various situations and it came in extremely handy on a trip to Yosemite with friends. The tripod shown was printed in Taulman 910 nylon for an extremely durable print that withstood lots of abuse. I filled the inside with steel shot to increase the weight and improve the stability. 1/4" elastic was used for the safety strap. 
tripod main body.stl
1.58 MB
tripod spin top inch.stl
2.49 MB
tripod spin top metric.stl
2.59 MB