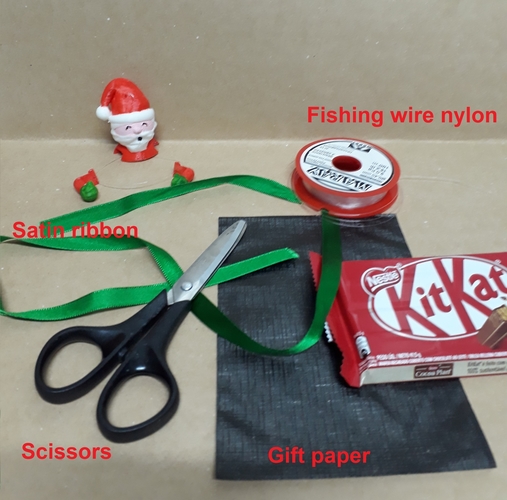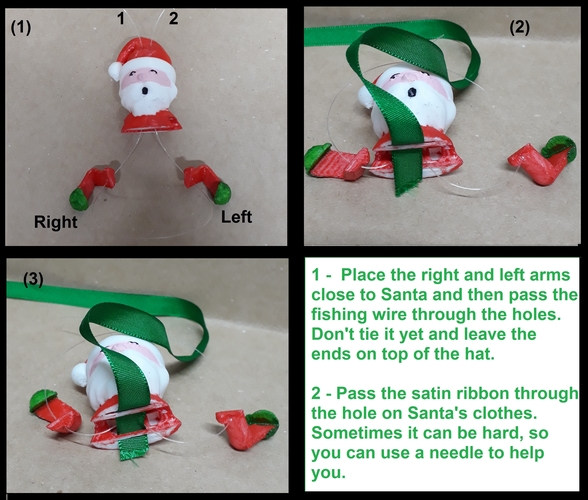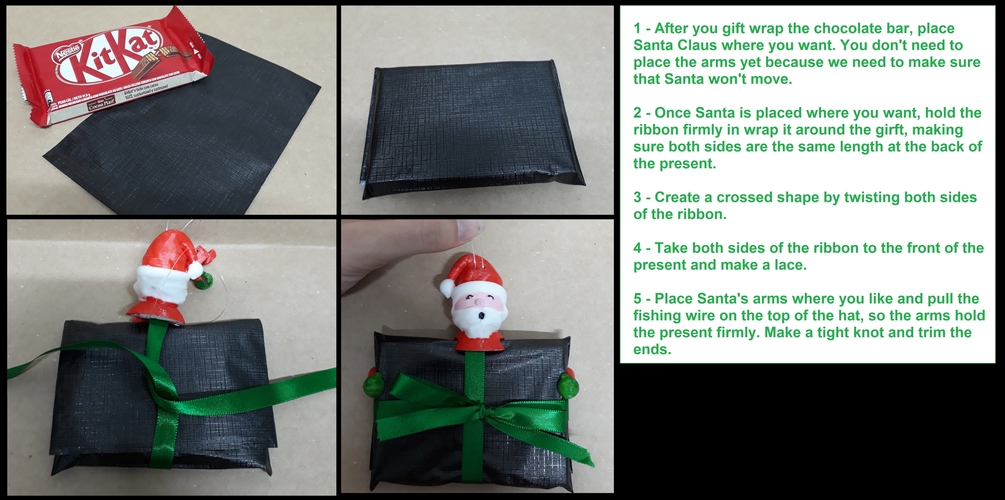 Christmas is coming and every year I give some gifts to my family and friends. Since it gets really expensive and hard going out to buy different gifts to everyone, I decided to create something simple, but special.
It's Santa Claus hugging a gift-wrapped chocolate bar (I'm using Kitkat).
I've used white ABS and then I painted Santa's clothes, face and eyes with the colors:
Red: hat, coat, sleeves;
Pink: face
Green: gloves
Black: eyes, mouth.
Assembling the parts can be tricky, so I've posted the material you'll need and the step-by-step to help you.
Share your prints, I'd love to them!!! Merry Xmas!!
santa claus arms.stl
503 KB