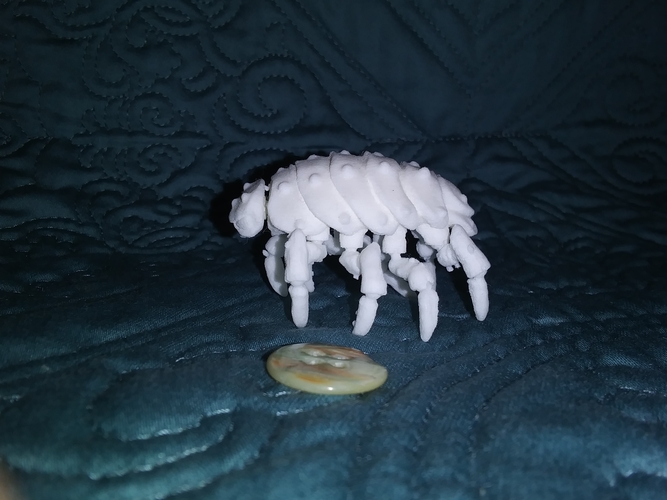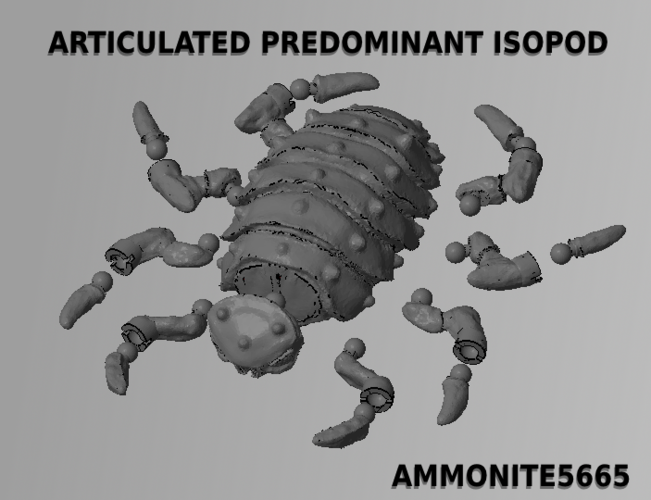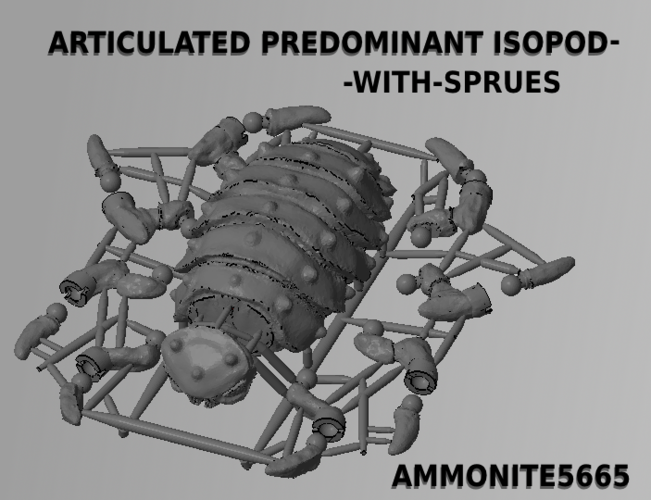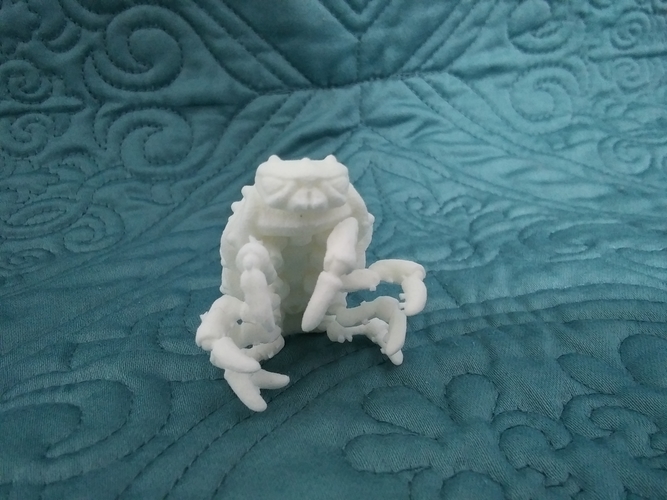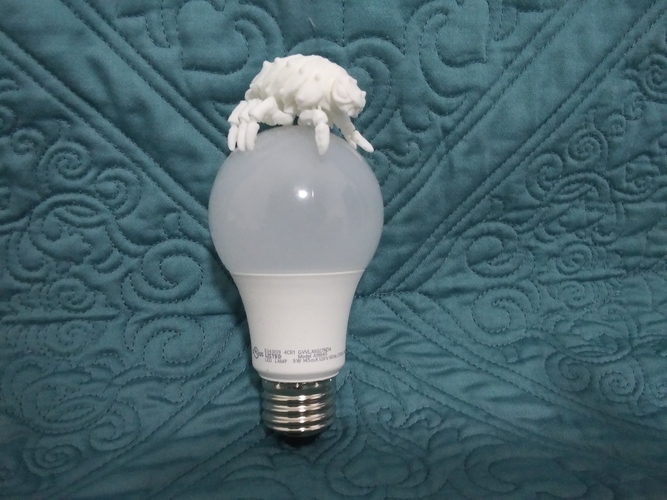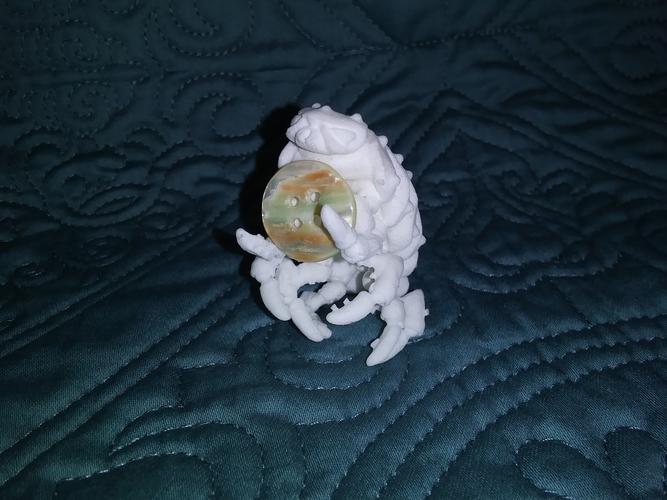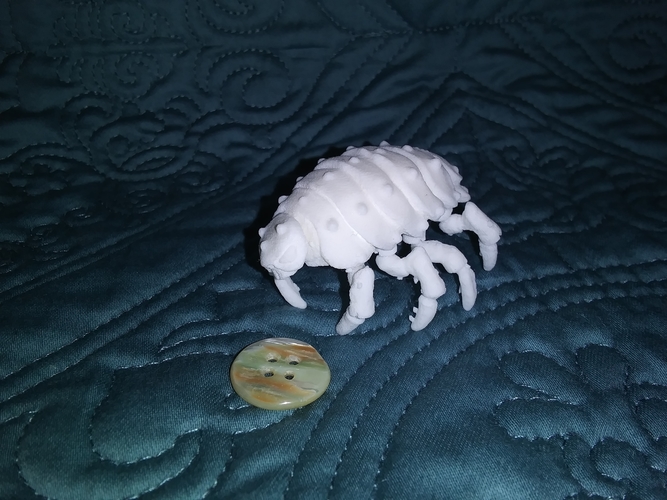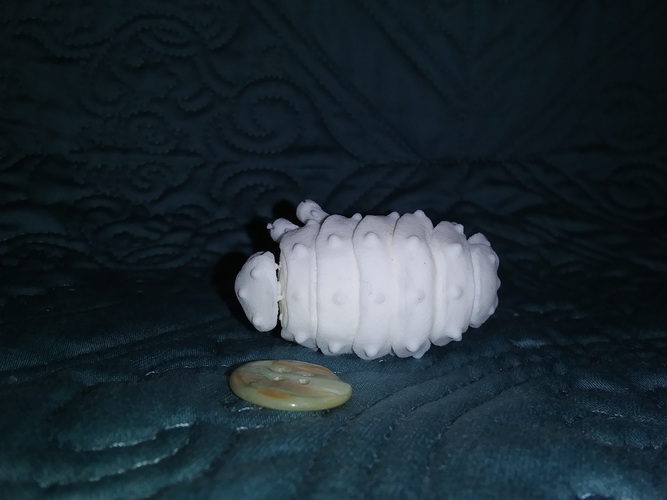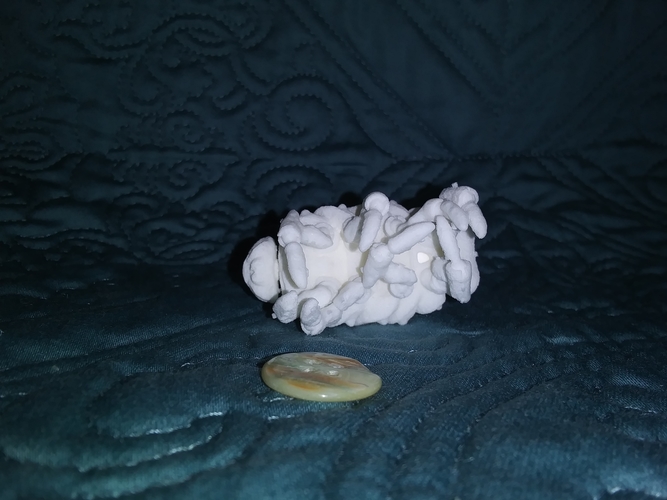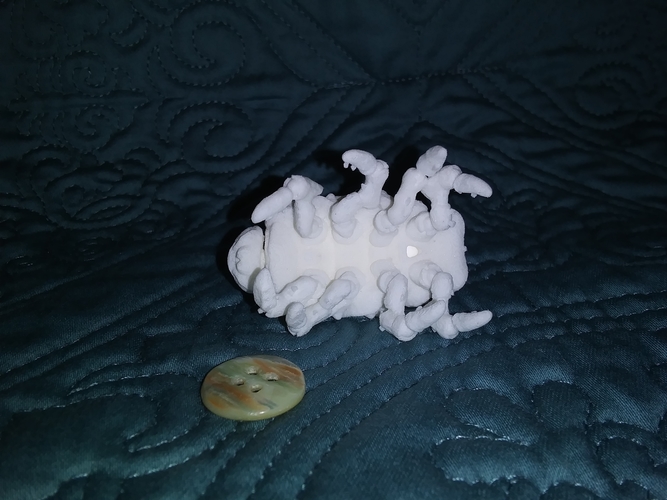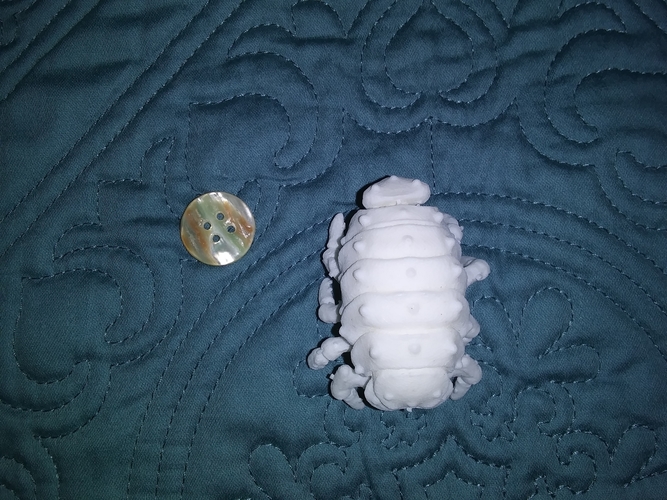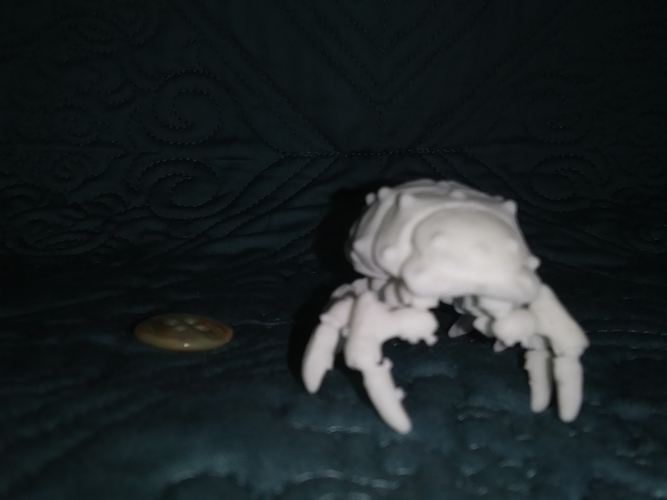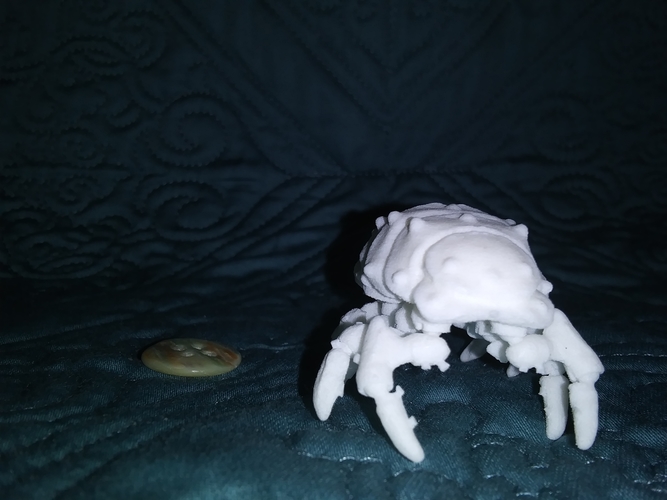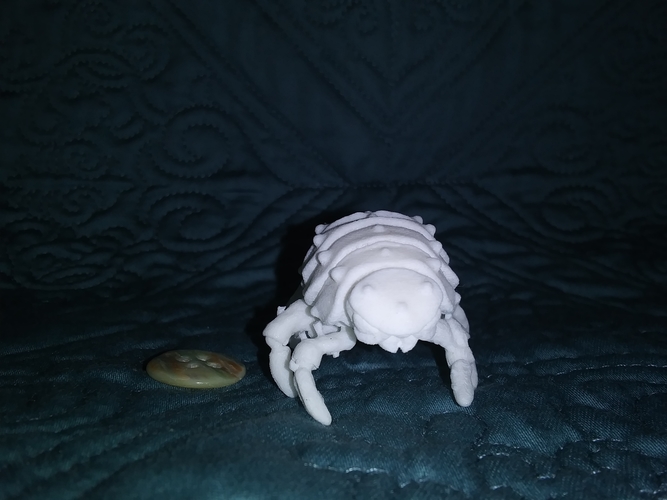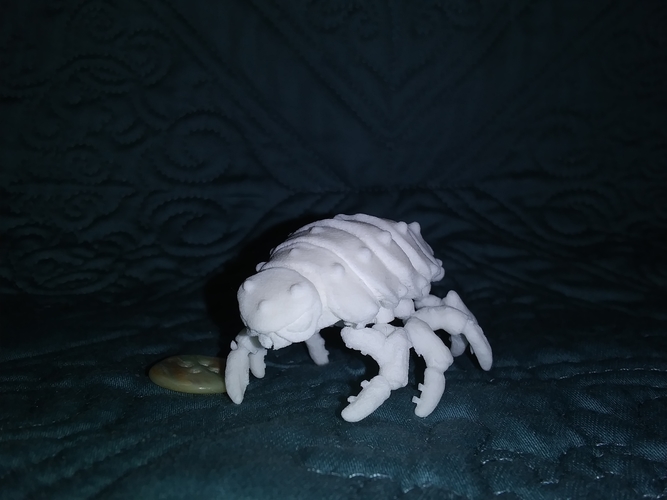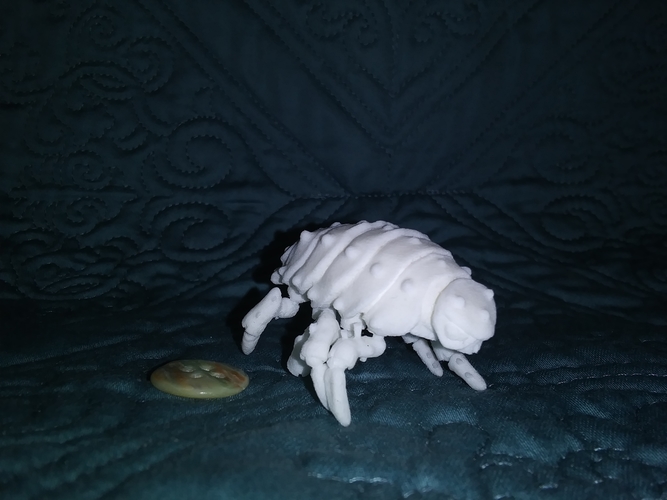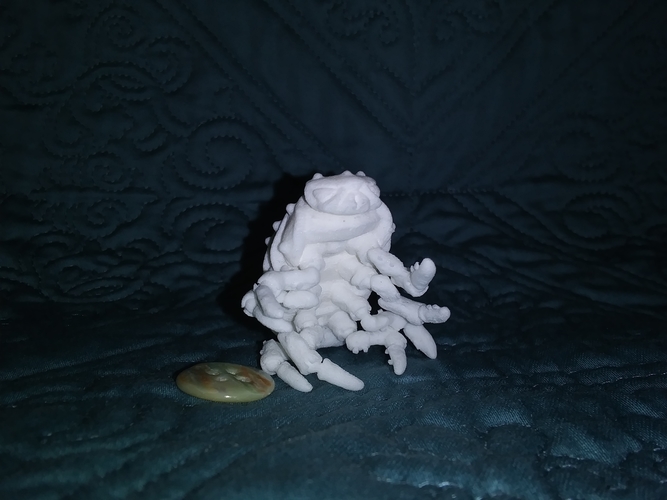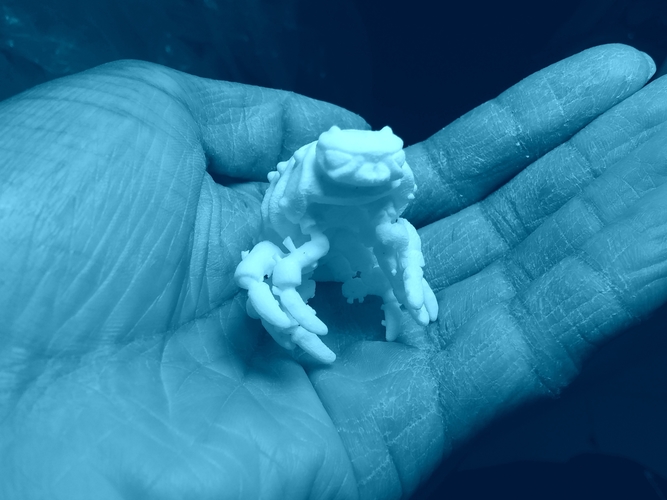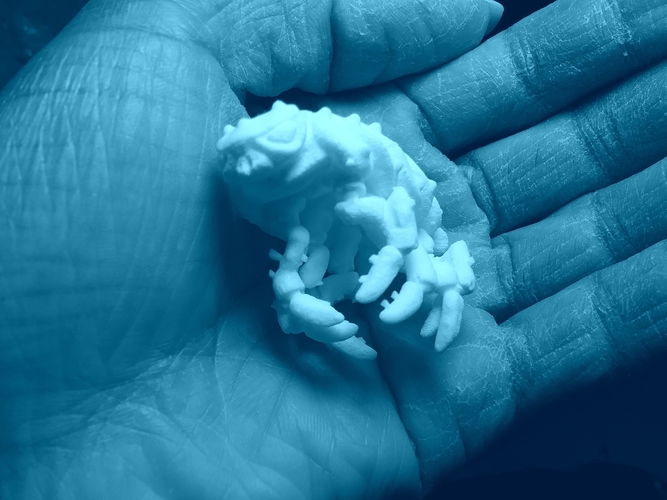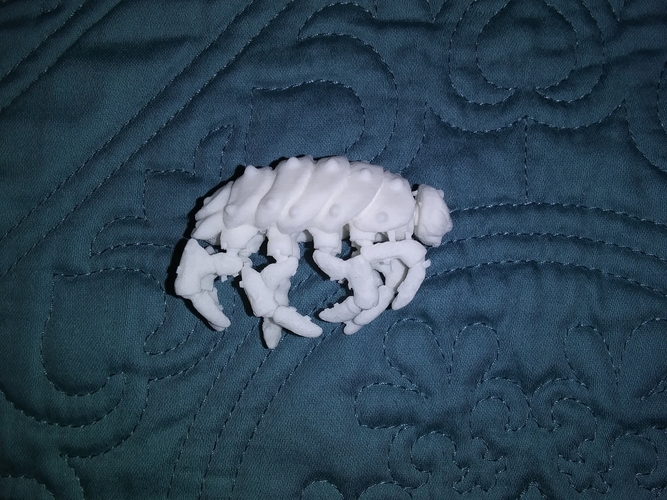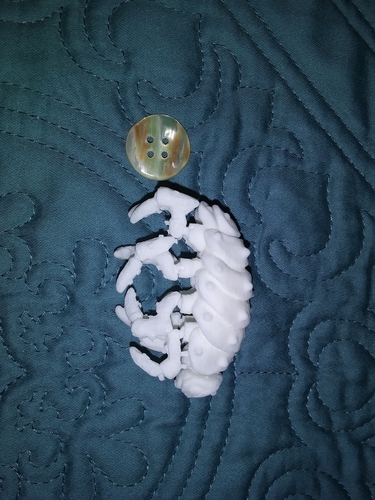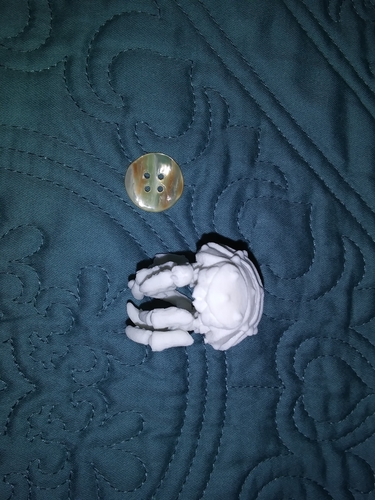 Inspired by the beautiful Giant isopod, the Articulated Predominant Isopod is a fun and easy to build kit which features 18 individual parts. Below is an assembly video of the model I printed from Shapeways, the link to the Shapeways product, as well as more information on this kit, is below the video. Thank you.
http://shpws.me/QMTS The isopod kit features articulation in the limbs at three ball-joint points;  the body socket, knee/elbow, and lower limb/foot/claw.  The limbs rotate in a similar fashion to ball-jointed action figures, and ball-jointed dolls. The head also features ball-joint articulation, in which the head can rotate in a circular motion, similar to how a door knob rotates. I found that removing and assembling the parts one at a time or in groups made the assembly of the isopod easier. Also, the joints would be a bit tough to fit into the sockets at first, so it would be best to slowly insert the ball joint into the socket while moving it around in a circular and/or up and down motion, this would fit the joints together snug and allow easier movability. The flexible ball-jointed limbs of the isopod, gives the isopod the ability to perform a variety of posses, and the ability to hold items such as SD Cards, Coins, and Pens. Please Note that the right arm was a bit loose on this model after some pose positions, however this might just be a fluke or too much joint movement on the joint, and/or the joint going beyond the socket's joint rotation allowance, as most of the other joints seemed a bit more secure. Nevertheless, any loose joints which happen to fall out are a natural occurrence and can be easily be snapped back into place. In fact, I found that the joints become easier to move around the more they are removed and moved around, however, it may be a good idea to limit too much rapid rotation, removing and re-joining of the joints as they may become quite loose at the socket overtime.  Also, please note that I have increased the contrast and auto-adjusted most of the photos to show the details of the isopod better.
There are two models, one with sprues and one without sprues. One models be slightly larger than the other, however, I'm not sure.
Thank you for taking a look at the Articulated Predominant Isopod A Ball-Jointed Kit. Have an Awesome week.
The Articulated Presominant Isopod w Sprues.stl
26.7 MB
The Articulated Presominant Isopod.stl
25.6 MB