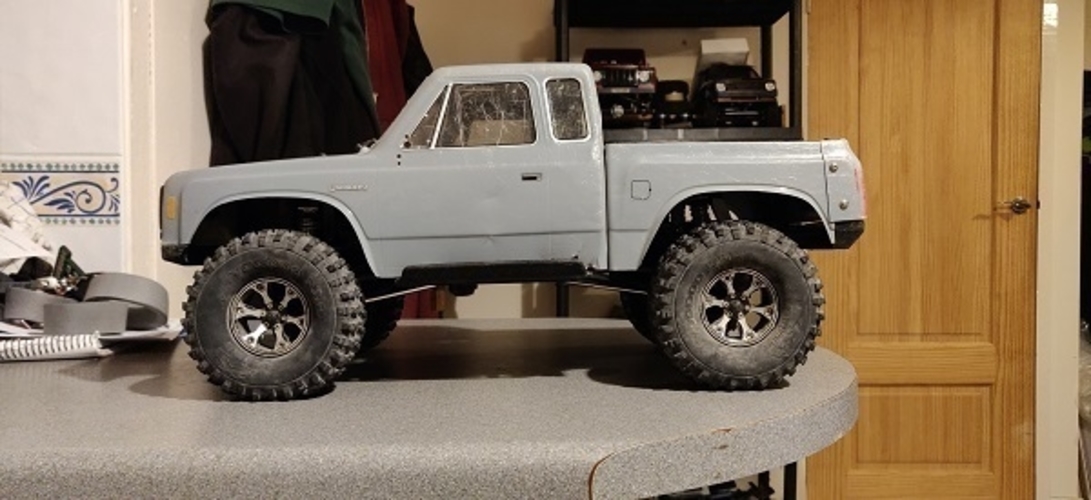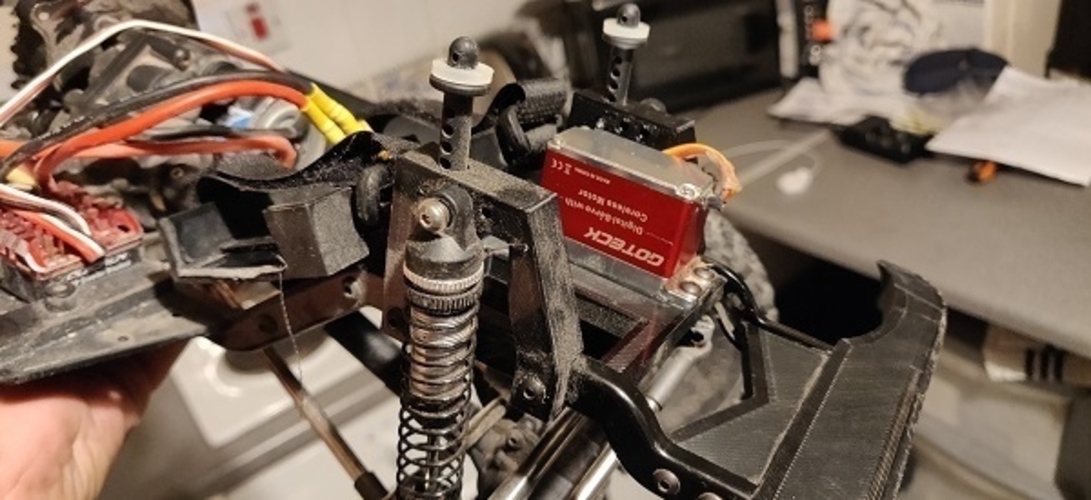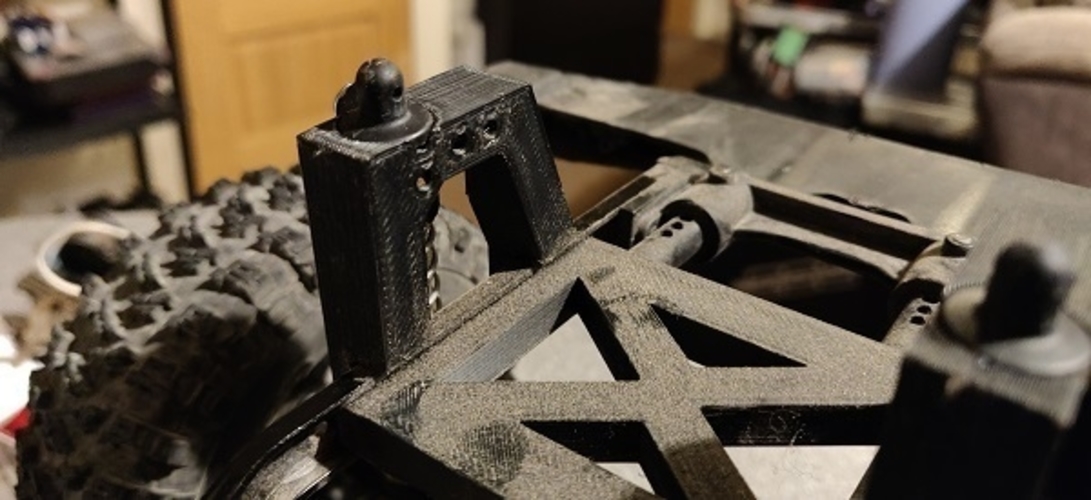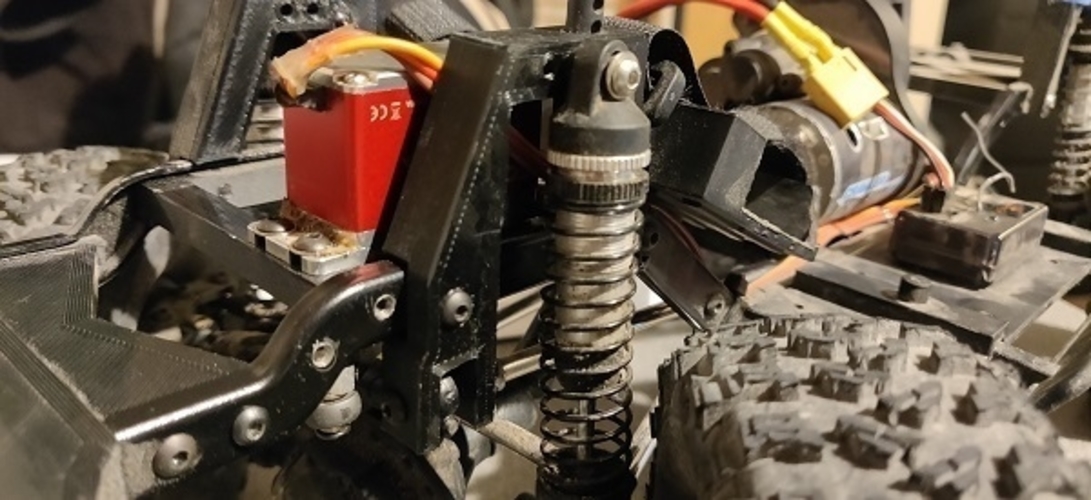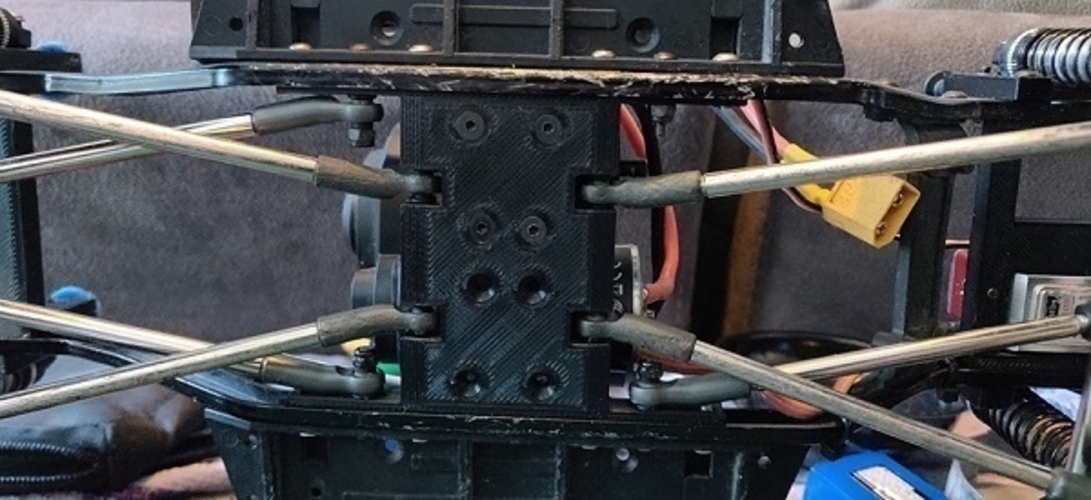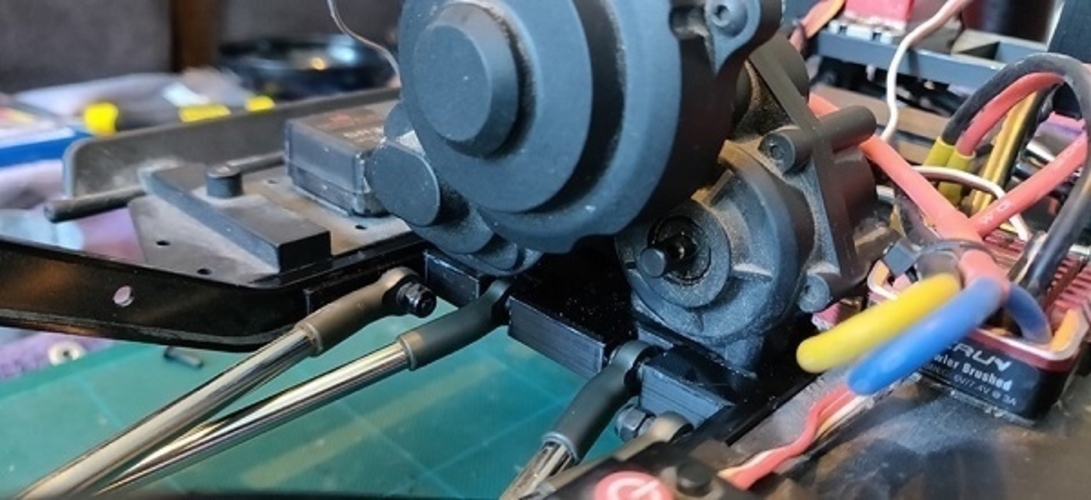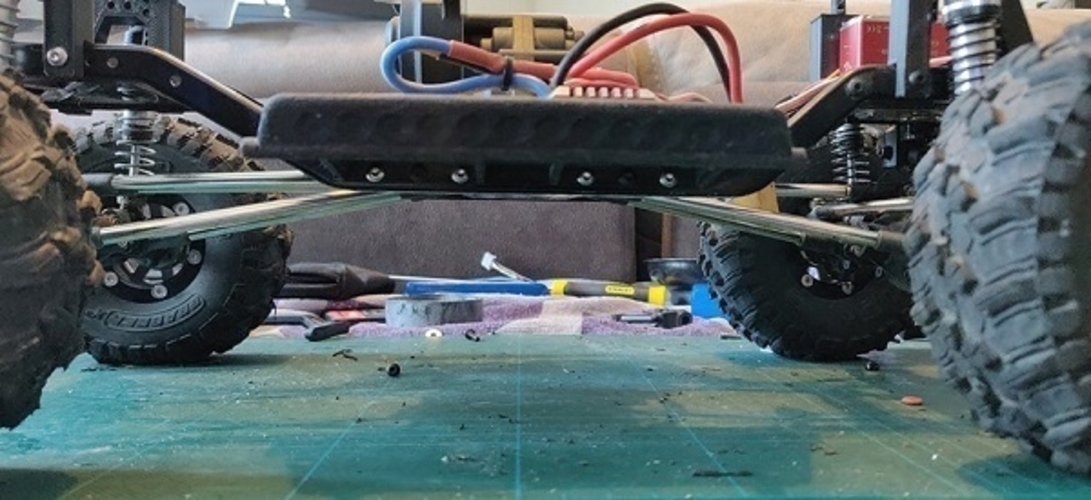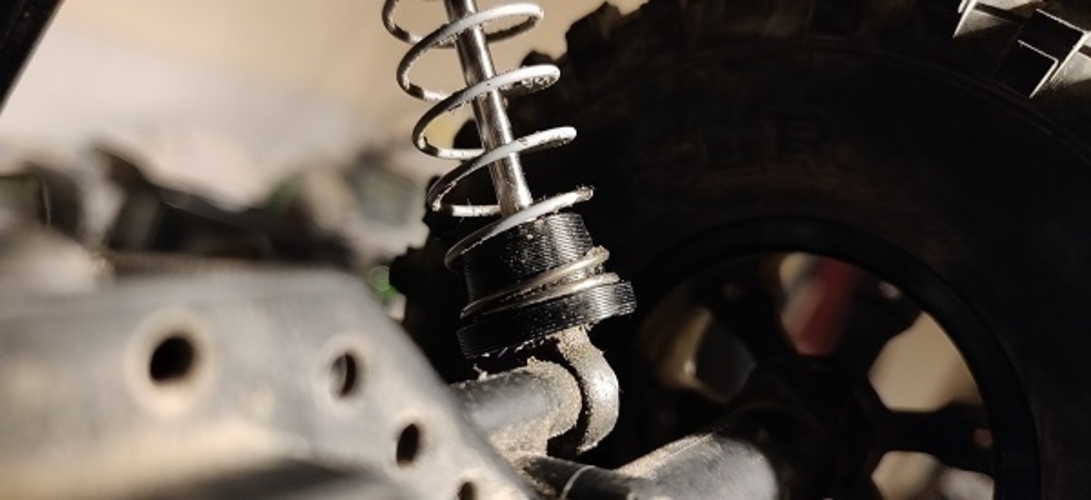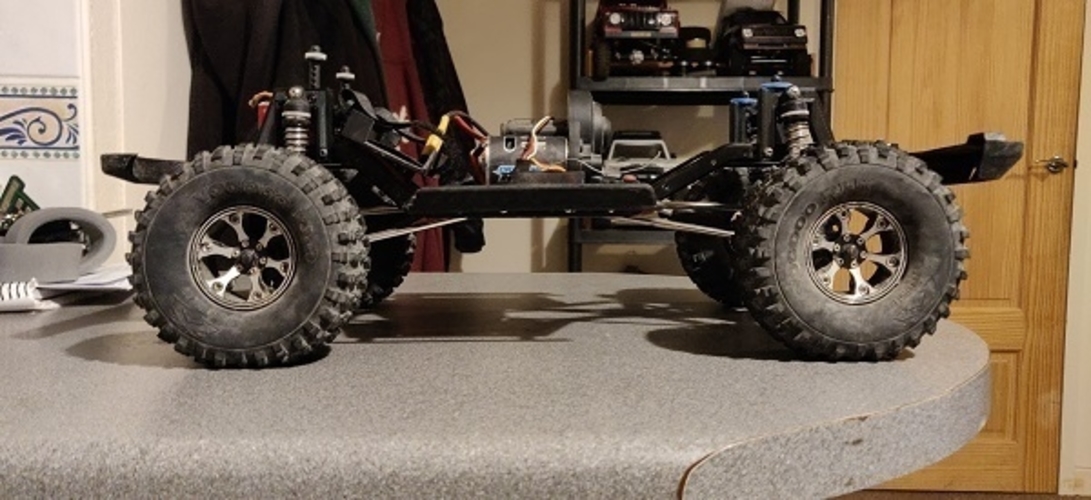 No Prints Yet

Be the first to upload a Print for this Design!
This is a complete Chassis lowering kit i designed, yes some of the bits are a bit shall we say ugly lol, But i was going for Function over Form, I have tested these on my own truck and so far have noticed improvement in climbing and side hill performance over stock form (which is pretty dam good anyway, but this just gives it that little edge), and to date even though I've really hammered my rig on rock everything is holding out strength wise just fine. 
This kit lowers the chassis by 8mm while retaining all suspension geometry,
Some very small tweaking yourself to upper and lower link length may be needed, but i had already messed with my link lengths before i fitted this kit and couldn't remember the stock link length, and did have to re adjust mine after fitting this kit (wound all rod ends fully on as far as they would go), And you will need a short servo horn, I'm using one of the cheap Chinese clamping ones with the longer screw hole cut off.
You will also need 8 M3 x 14mm button head screws to mount the shock hoops, And 4 M3 x 12mm Countersunk screws to mount the gearbox.
The kit includes :
High Clearance Centre Skid, (All screw holes in it but do need to be threaded)
Front and rear shock hoops, Worth running a 3mm drill bit through the holes to make sure the screws fit through nicely, Panhard hoop has a double shear design mount and you will need a custom panhard bar of 95mm (ish) eye to eye length
Servo plate, Servo needs to be mounted on top of the plate NOT underneath as it is stock (you will need to drill your own servo mounting holes, And absolute must is a very sharp drill bit and very very low speed to drill the holes clearing the swarf every few mm so as not to destroy the hole, Too high drill speed will melt the print!),, Mount with the 'Arrow' facing forwards and down/underneath. 
and I've included a set of the shock spring retainers i designed that hold the springs  in place much better, Plus a bonus pair for the rear that lets the spring sit lower to help level the truck out a bit more,
All the screw holes are in most parts for you but will need threading, If using PLA i very strongly recommend using stainless hardware to tread the holes, I have tried several methods myself to thread PLA but have found using stock black hardware or a threading tap can actually destroy the hole as they 'Grab' the material and when you undo the screw/tap it takes the thread out with it.
Print settings i used :
Skid plate = 0.2 Layer height, Support touching build plate, Brim
Servo Plate = 0.2 Layer height, No Support, Brim
Shock Hoops = 0.28 Layer height, Support, Brim
Rear Chassis Brace = 0.28 Layer height, No Support, Brim
Spring Retainers = 0,12 Layer height, Support, Raft
Obviously you can use your own settings, These are just how i printed the parts.
Enduro Front Shock Hoops.stl
83.2 KB
Enduro Flat Center Skid.stl
146 KB
Enduro Rear Chassis Brace.stl
25.6 KB
Enduro Rear Shock Hoops.stl
78.8 KB
Enduro Servo Plate.stl
22.4 KB
Enduro Shock Spring Retainers.stl
471 KB