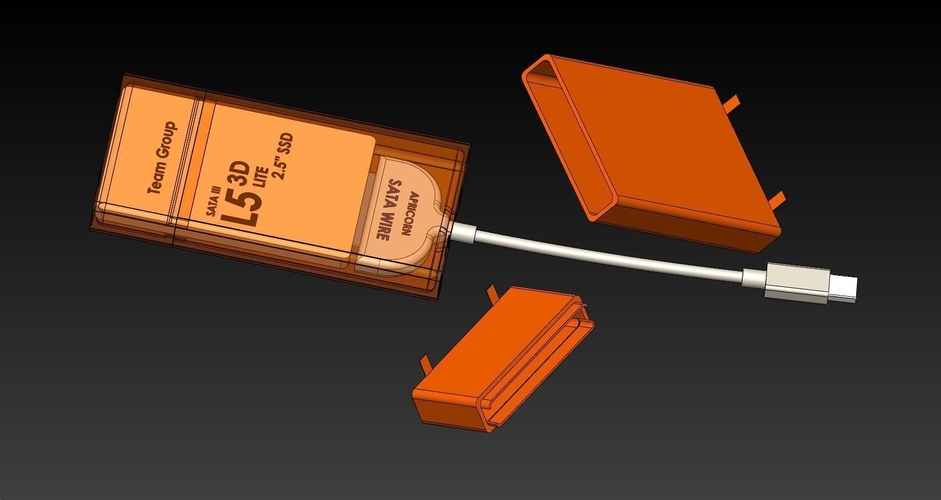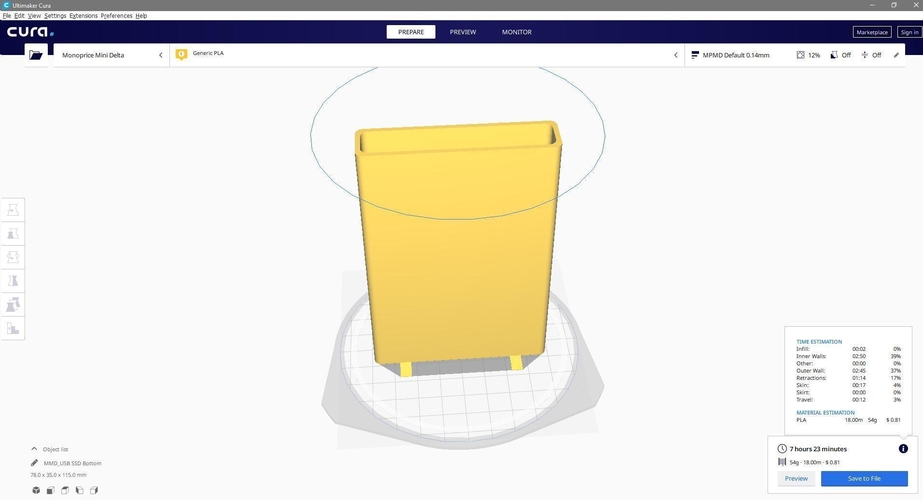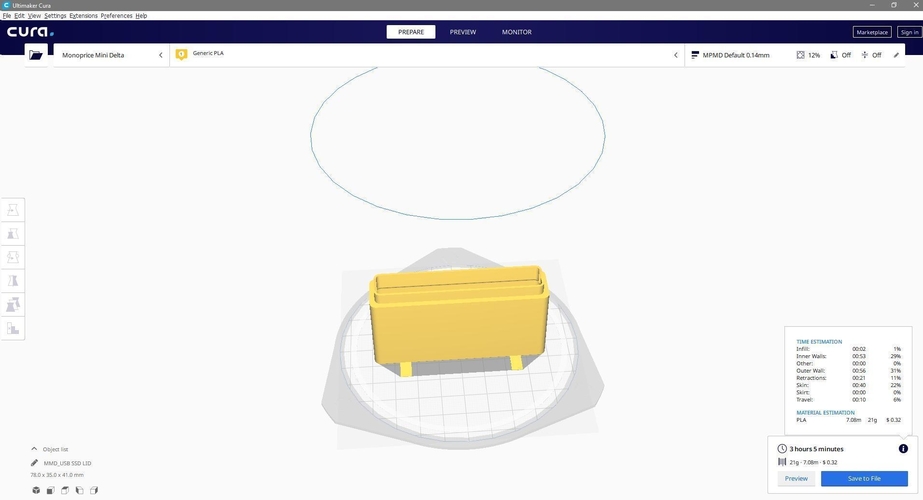 Simple and easy to use to create your own external SSD.  As people upgrade their computers to larger capacity SSDs they want to keep the older drives for back up data ... 
After printing just break off the little tabs that help the parts stand up to 3D printing.  
Another fine product 3D printed on my $160 Monoprice.com mini Delta 3D printer.  
USB SSD Bottom.STL
107 KB