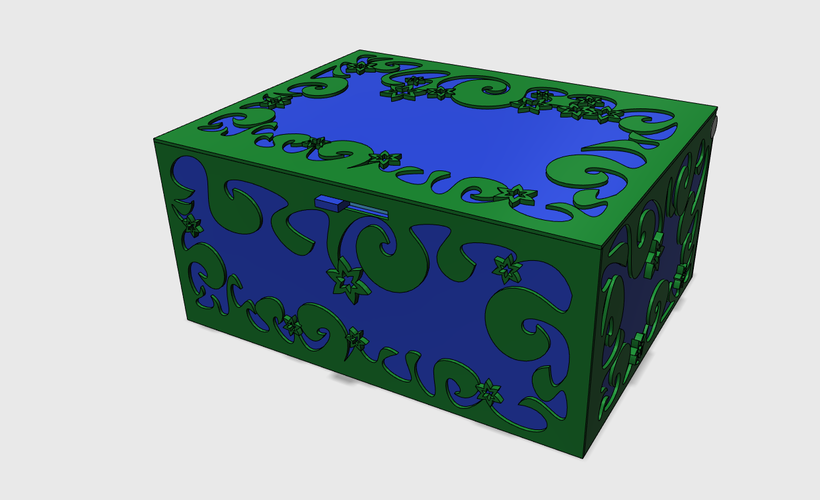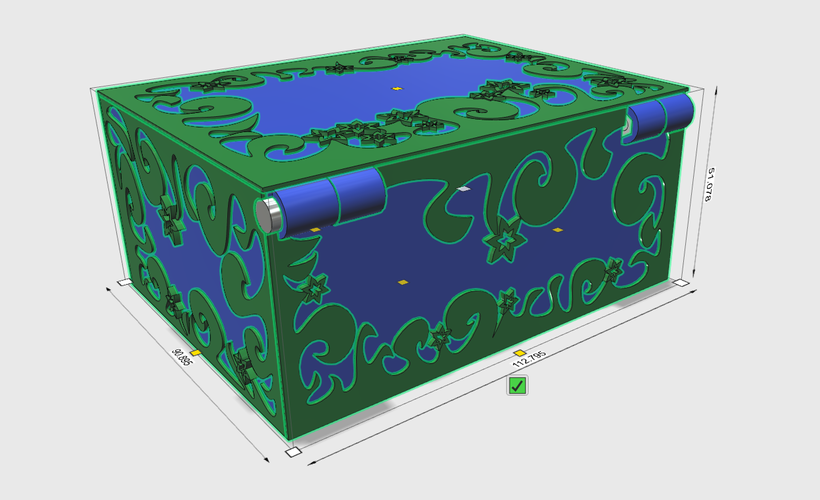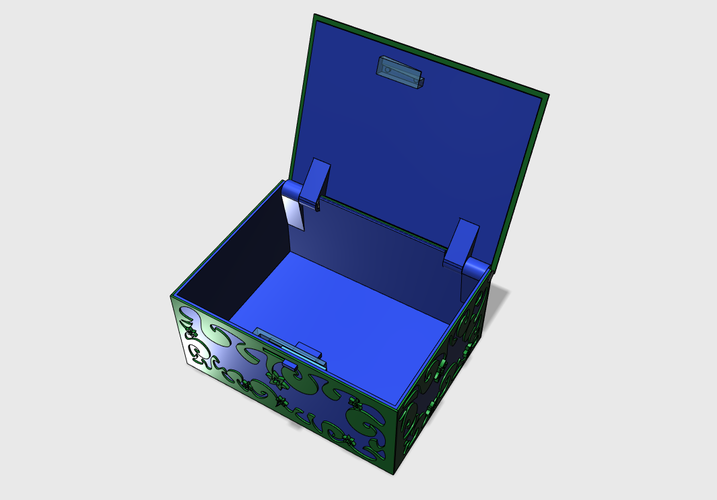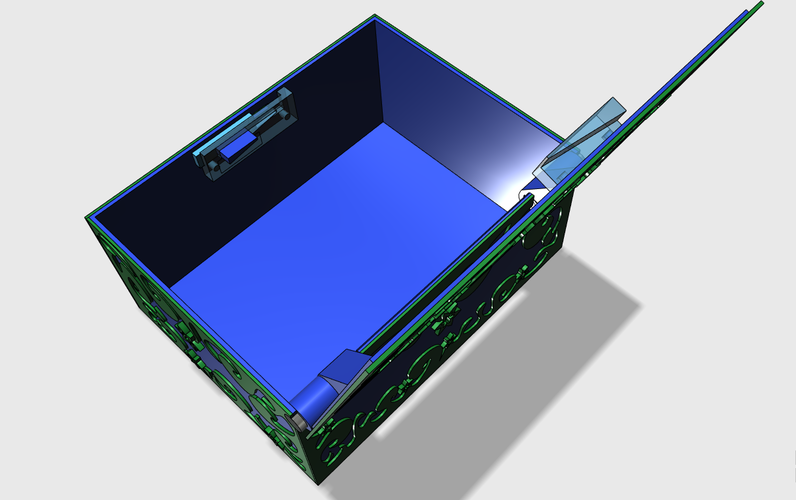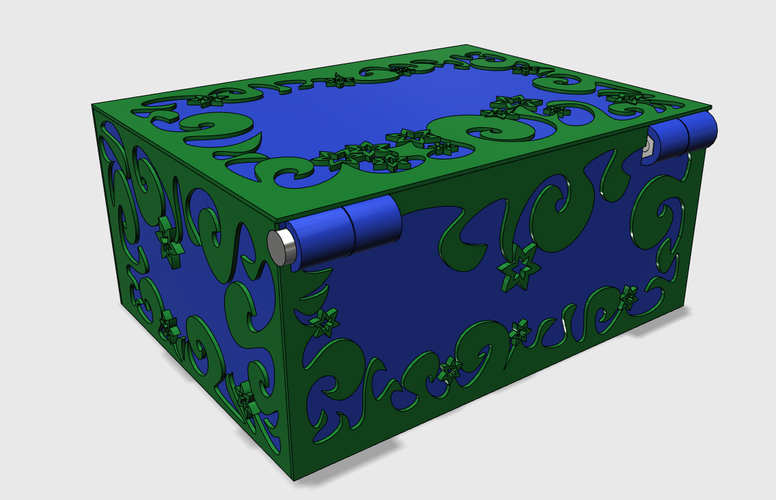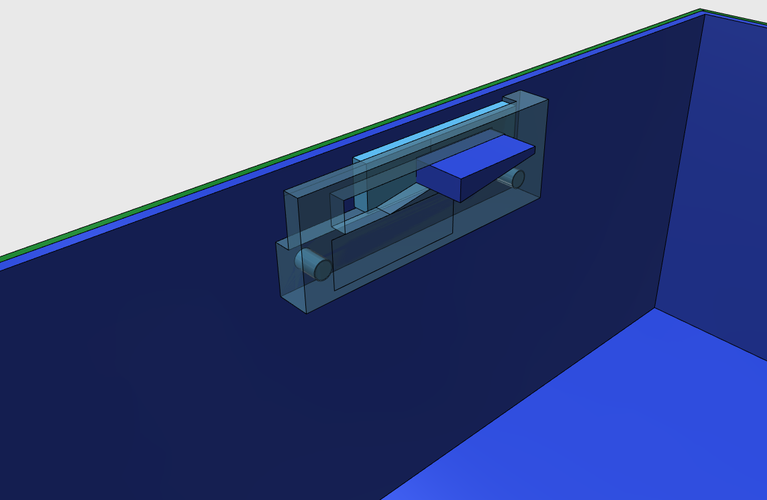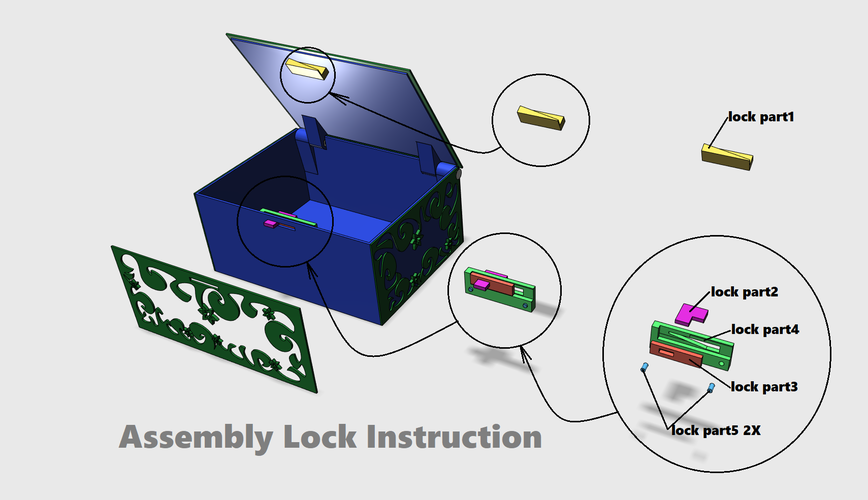 No Prints Yet

Be the first to upload a Print for this Design!
I forgot I made this Box last year and thought it would be nice to share :-)
This box has a Lid with a little lock mechanism. This lock mechanism is made out of 6 different parts. Lock part5 2X.stl must be printed twice. These are pins for gluing the lock part1.stl in the right place on the lid.stl. This way it should align with the lock parts glued on the box.stl
for the hinges you also need 2 M3x20mm bolts en 2 M3 nuts.
Sadly I do not have Photo's of the Box printed. I gave it away at the Time.
PS: the Internal dimensions are 107mm x 80.995mm and 48mm high.
If you have any questions, please ask :-)
RackMultipart20190808-31870-13c1by4.zip/box.stl
637 KB
RackMultipart20190808-31870-13c1by4.zip/lid.stl
405 KB
RackMultipart20190808-31870-13c1by4.zip/lock part1.stl
83.6 KB
RackMultipart20190808-31870-13c1by4.zip/lock part2.stl
148 KB
RackMultipart20190808-31870-13c1by4.zip/lock part3.stl
8.91 KB
RackMultipart20190808-31870-13c1by4.zip/lock part4.stl
138 KB
RackMultipart20190808-31870-13c1by4.zip/lock part5 2X.stl
60.9 KB
RackMultipart20190808-31870-13c1by4.zip/lock part6.stl
7.01 KB
RackMultipart20190808-31870-13c1by4.zip/patern back.stl
4.66 MB
RackMultipart20190808-31870-13c1by4.zip/patern front.stl
5.24 MB
RackMultipart20190808-31870-13c1by4.zip/patern lid.stl
9.86 MB
RackMultipart20190808-31870-13c1by4.zip/patern side A.stl
8.88 MB
RackMultipart20190808-31870-13c1by4.zip/patern side B.stl
8.87 MB