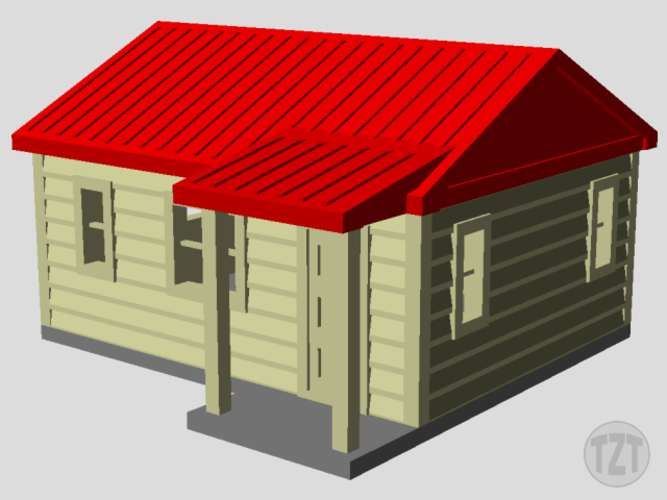 This is a simple model of a log cabin for use in your model railroad layout. Construction and detail is simplified to produce good results when printing. You'll need to print multiple doors and windows as needed. Basic assembly is straightforward. Finish everything (sand, paint), glue windows and doors in place then stack and glue base, walls and roof to complete the model.
An STL of walls with windows on base is included if you choose to go that route.
All the provided STLs are scaled to 1:87 (HO scale), however you can scale parts in your slicer to accommodate other scales as follows:
For HO Scale (1:87), use parts as provided
For N Scale (1:160), scale everything to 54%
For Z Scale (1:220), scale everything to 40%
For 0 Scale, Lionel (1:48), scale everything to 181%
Obviously, you can do the math for any scale you need as follows: 87 / (Target Scale) = Slicer%
If you like my work then your support will be greatly appreciated.
Thank you for your interest
HO_Walls Windows Base.stl
377 KB