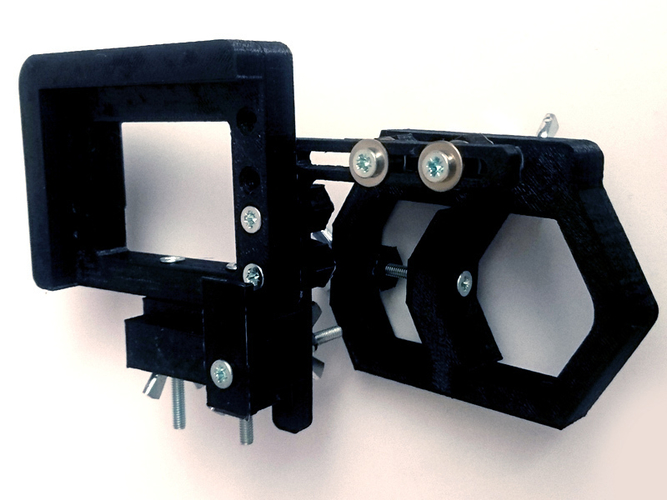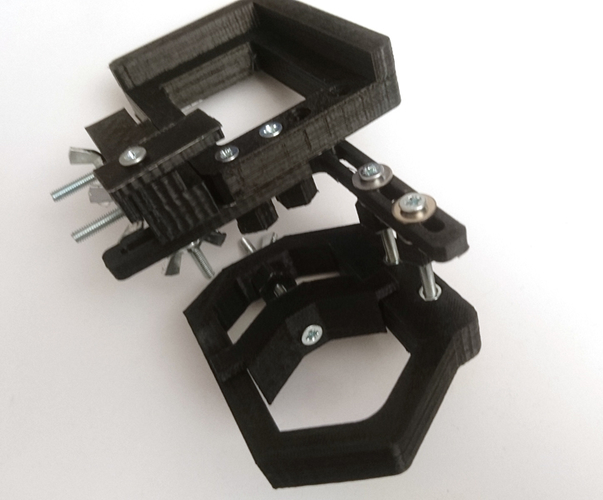 No Prints Yet

Be the first to upload a Print for this Design!
Use this design to hook any smartphone to your telescope eyepiece (1.25" only).
You will need a few M4 screws, spacers and nuts in order to easily assemble the object. Choose the length of the screws depending on your taste and your equipment but a few of 50 mm and and some 30mm and 70mm are perfect.
Use the photos in order to assemble the parts. The top assembly supports the smartphone, and the Bottom assembly clamps the eyepiece or the diagonal. The rail between both assemblies allow to center the the phone camera with the eyepiece.
Printing tips:
- Each filename starts with a letter indicating the subassembly. The 3d printed bolts need to be printed 5 times. 
-Layer width of 0.2mm with 15% infill for most of the parts is good. The rail part needs to be sturdy enough, in order to prevent it from bending because of the weight of the smartphone, so it is better to use 0.1mm width and 100% infill
-Holes for M4 nuts are included within the parts, you can glue the nuts in
D03_DepthLock.stl
14.9 KB
D01_SmartphoneSupport.stl
92 KB
D02_WidthLock.stl
37.8 KB