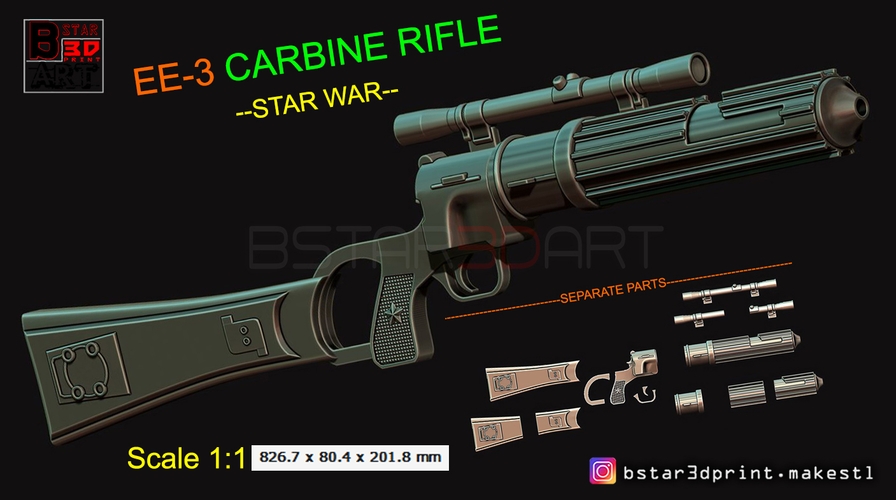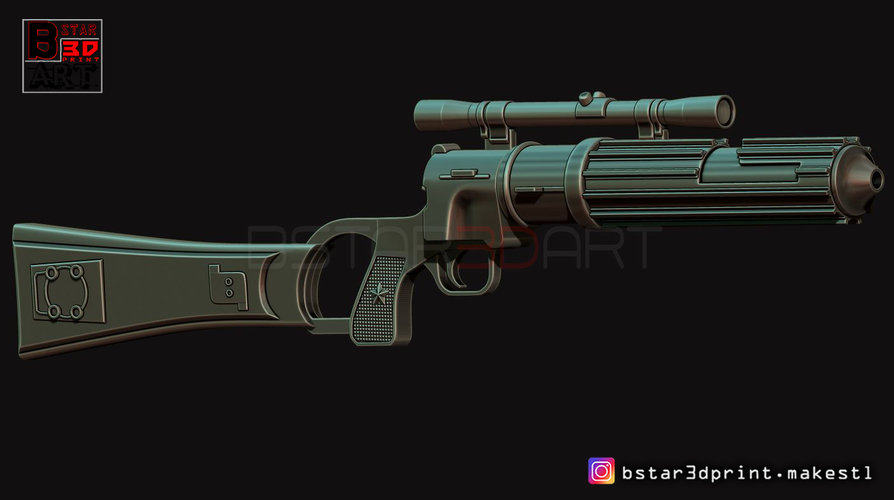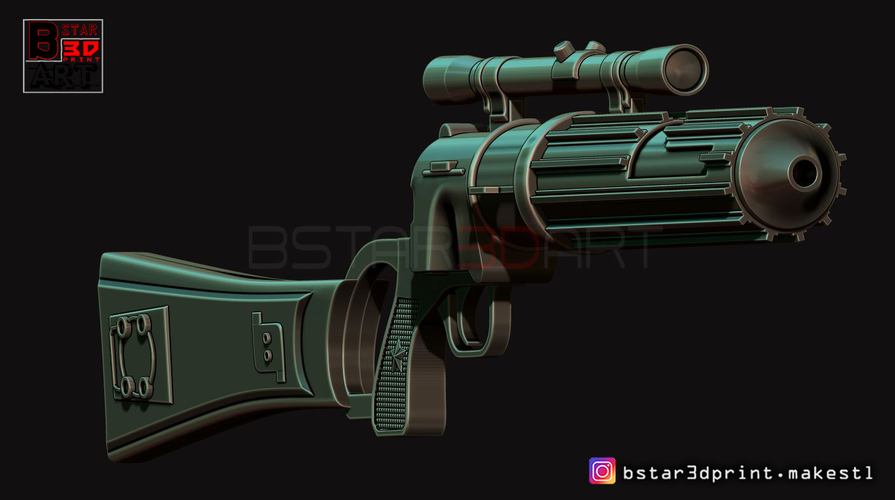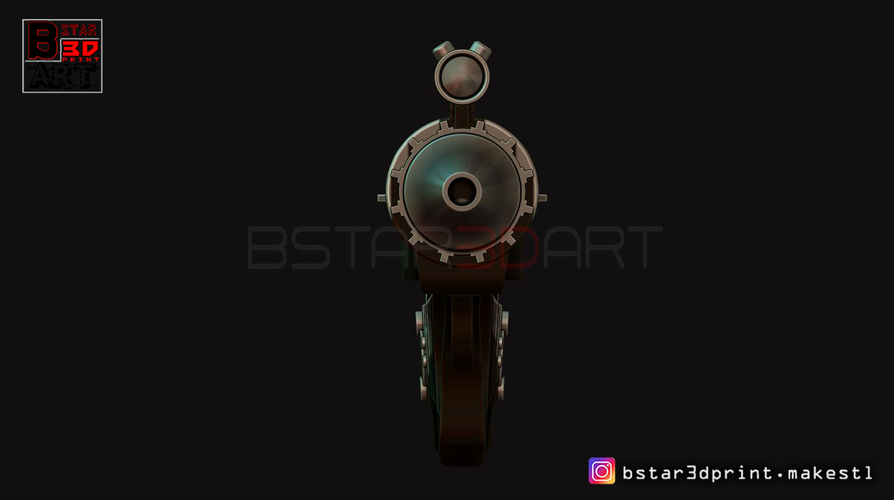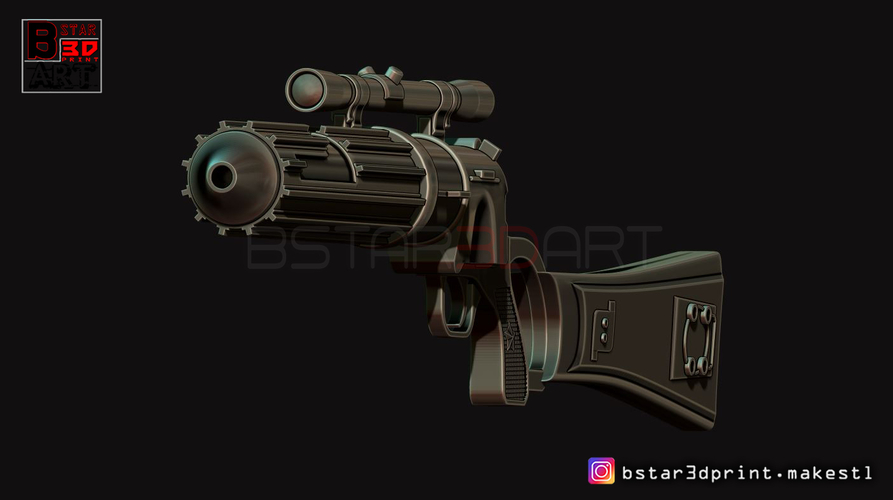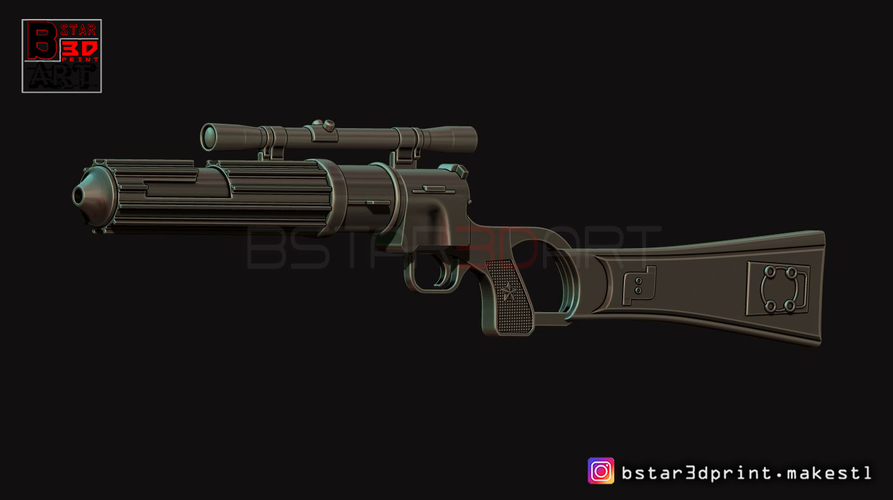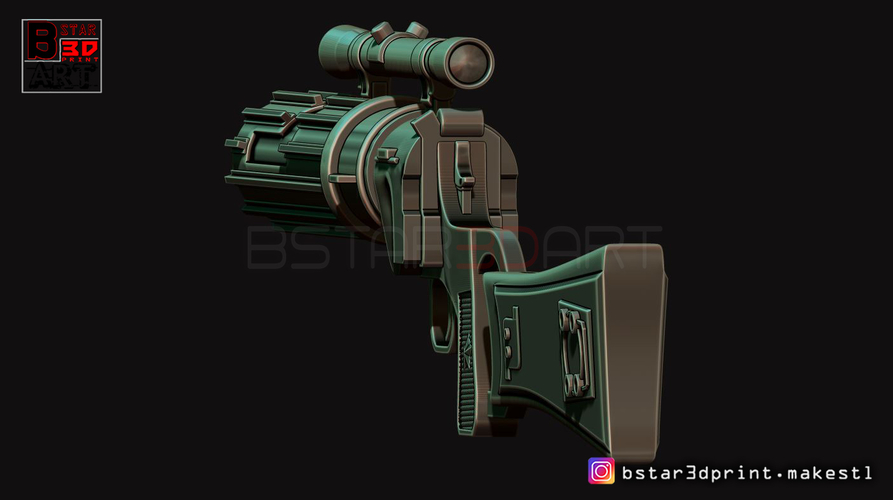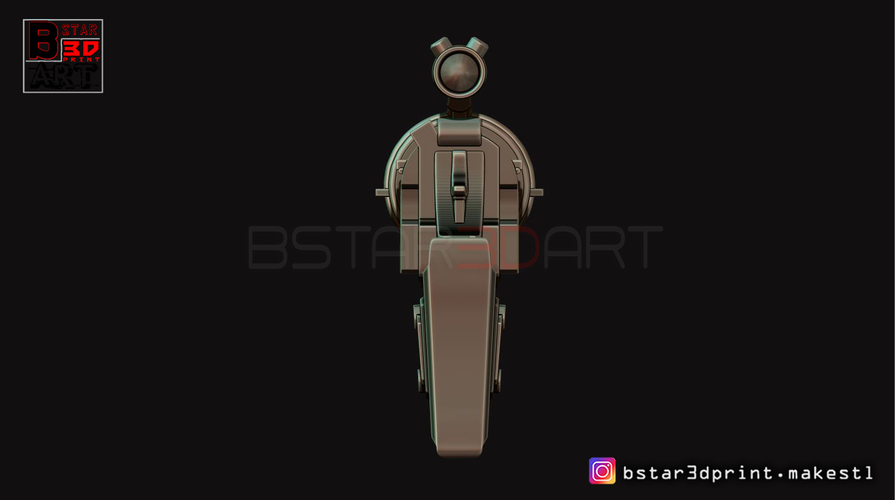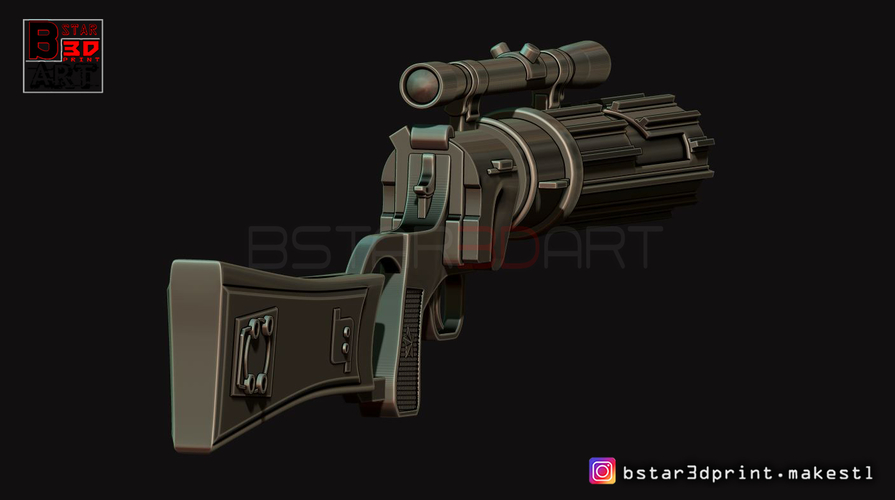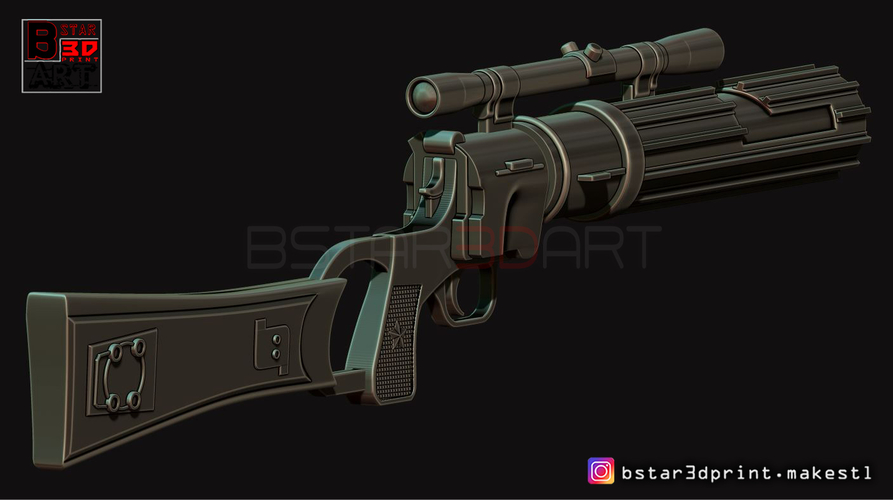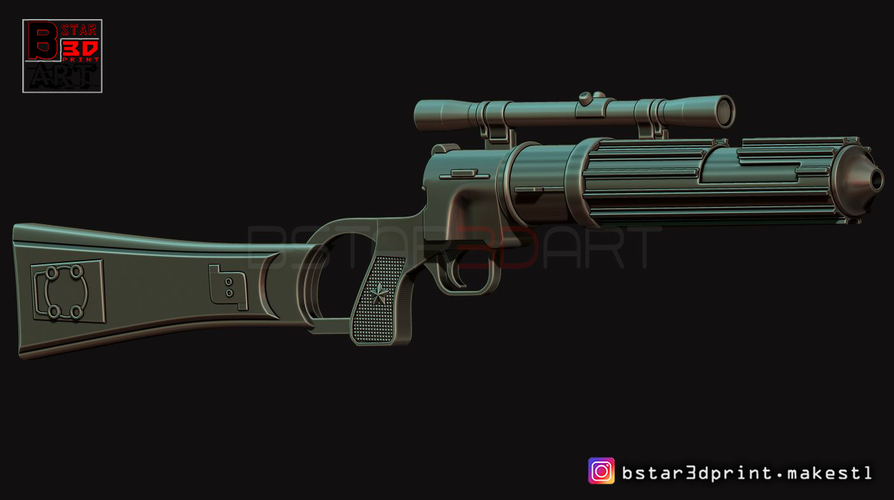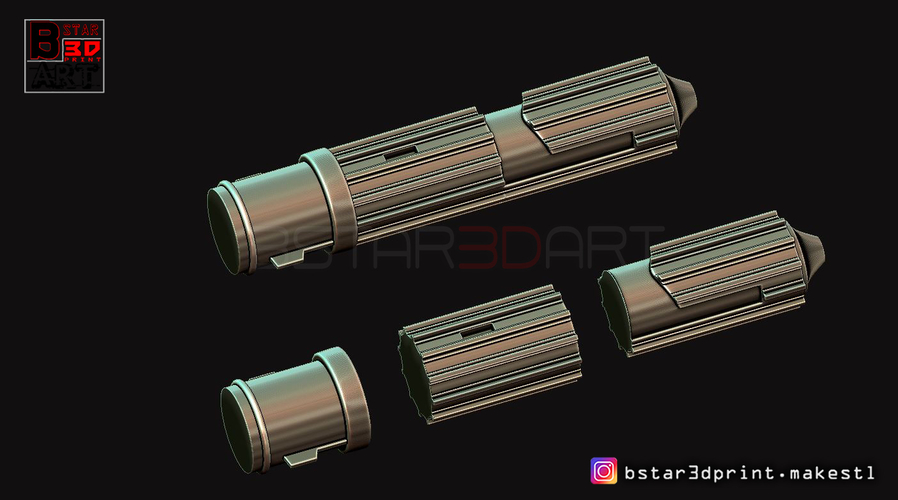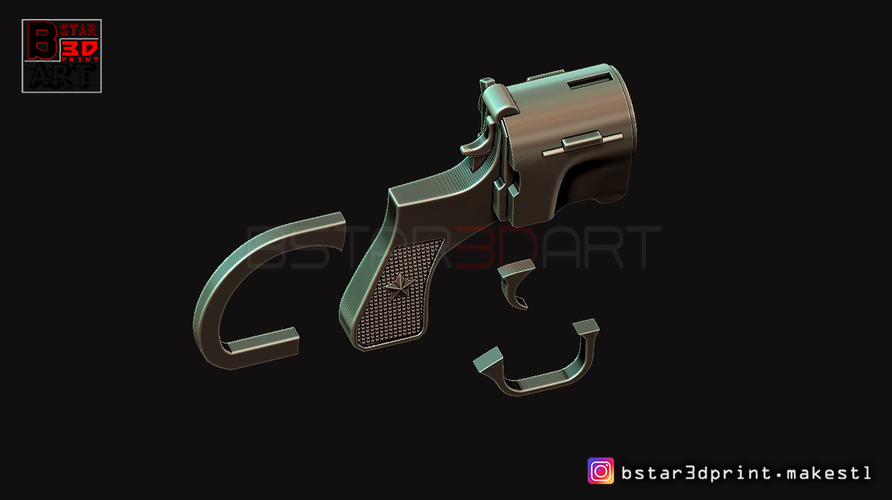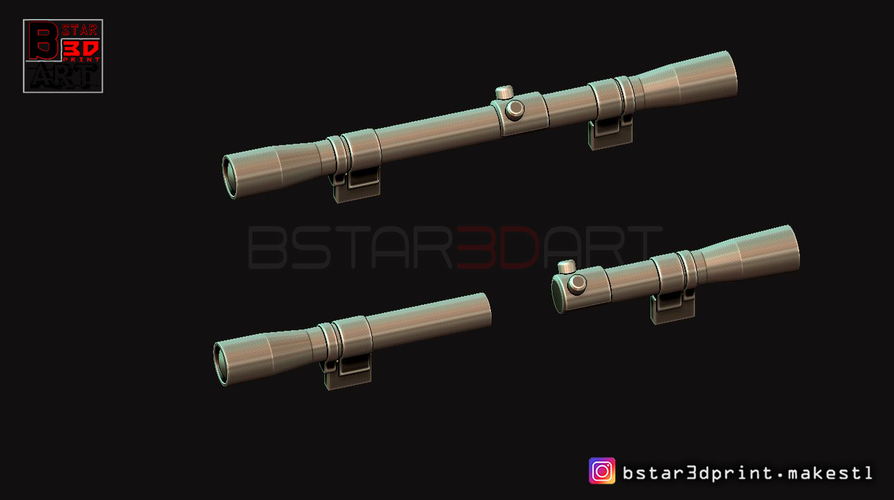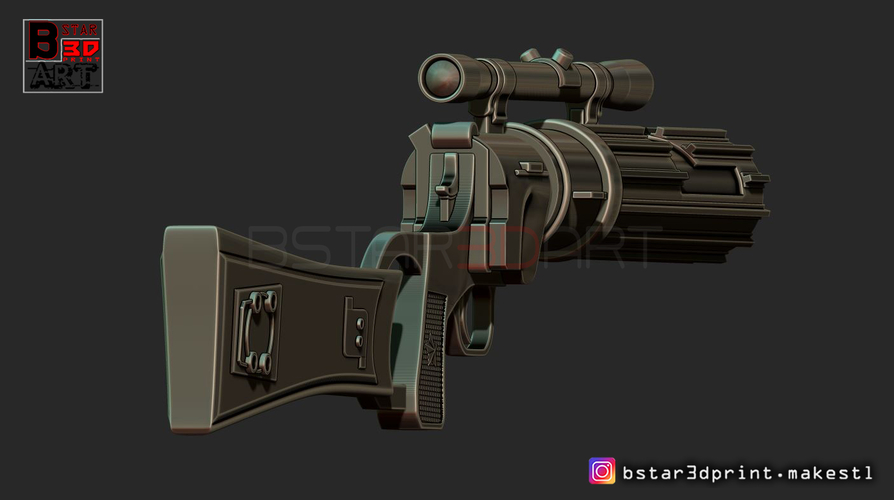 Boba Fett blaster - EE 3 - Carbine Rifle - Star Wars - Clone Trooper - prop gun
Available scale 1:1 for cosplay
3D Format : STL file (If you need OBJ/FBX/ZTL format you can pm me after purchased)
2 options to print: 
+v1: Full one part 
+v2: Separated parts for small print (If you need split more please contact me)
Size current: +X:826.7 (mm) +Y:80.4 (mm) +X:201.8 (mm)
(The STL is for personal use only. Do not copy or redistribute work)
I hope you like it. if you have any question or problem with model(change the scale, missing files of something else ), please contact to me : [email protected]
Thank you! 
Bstar3Dart