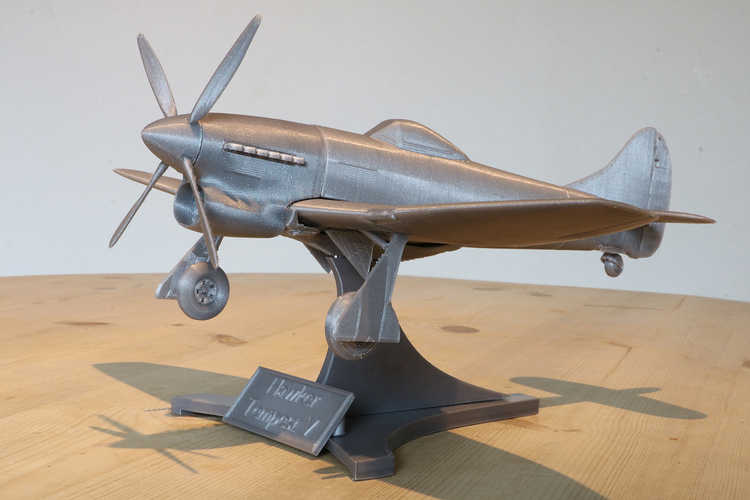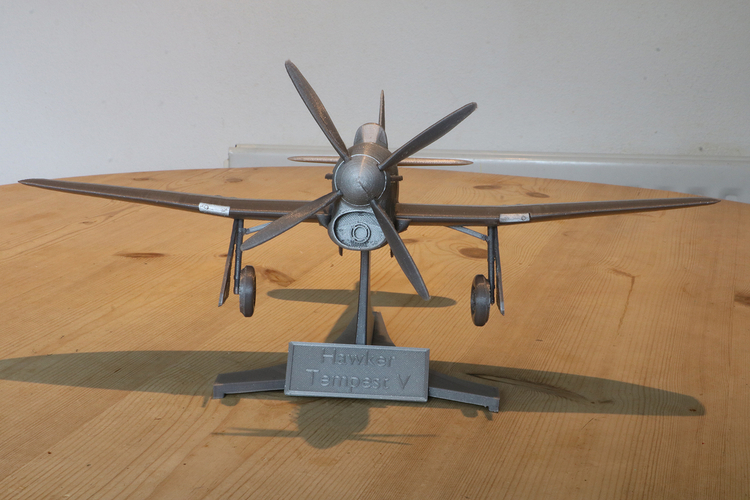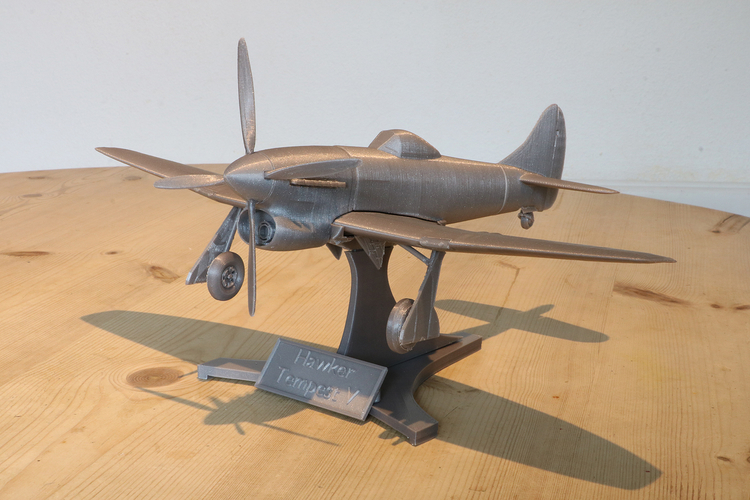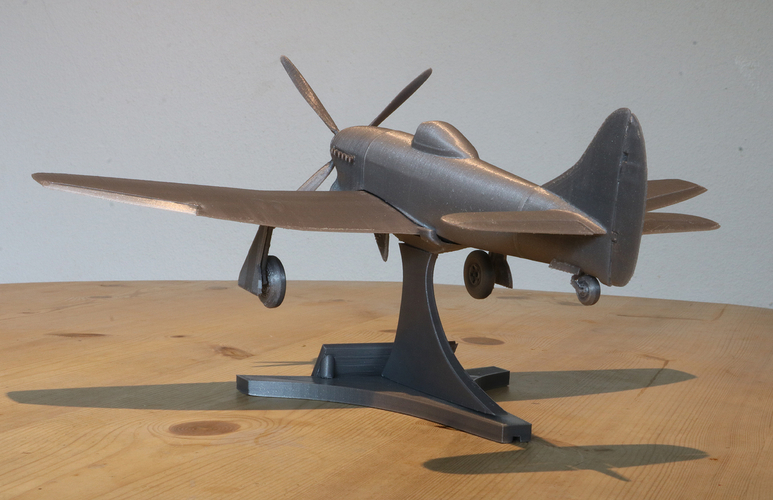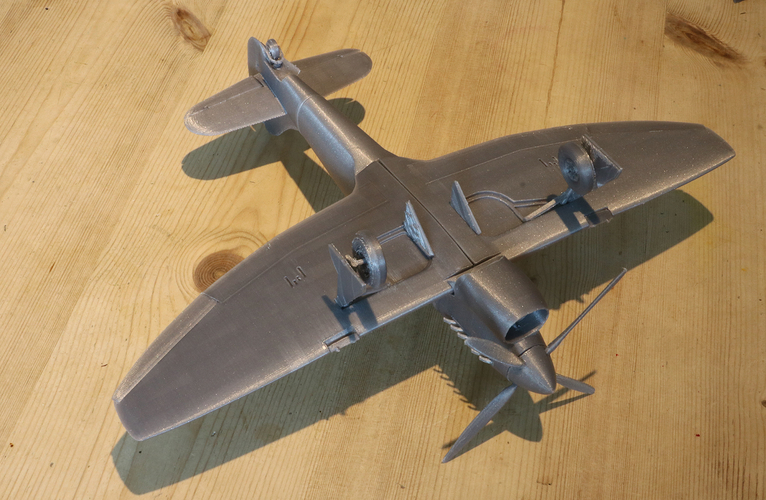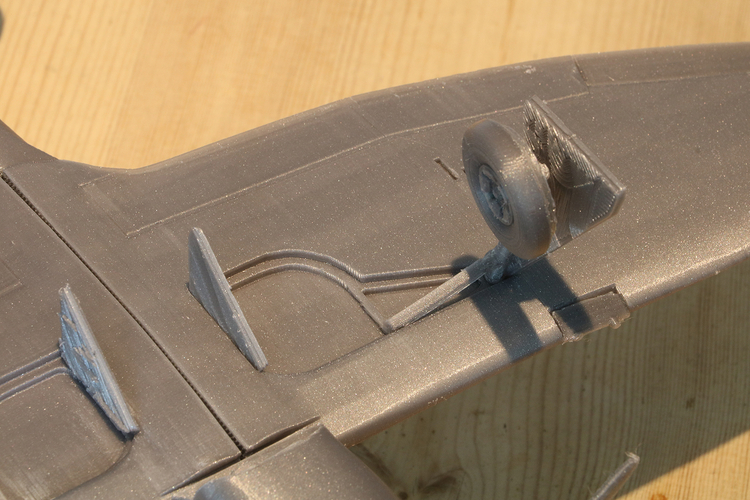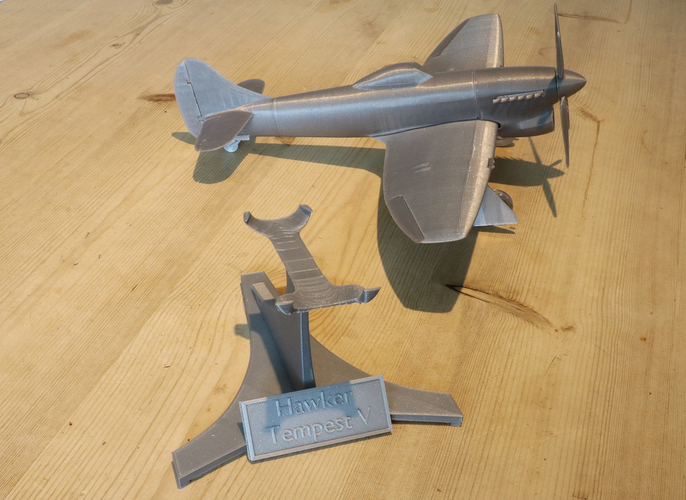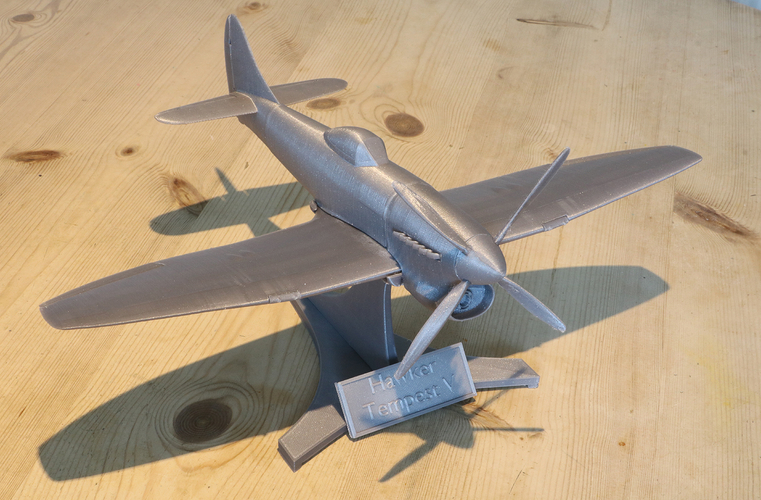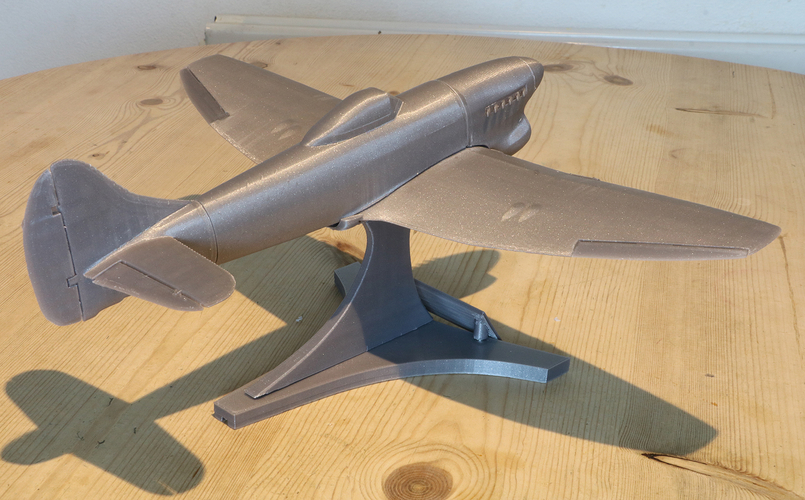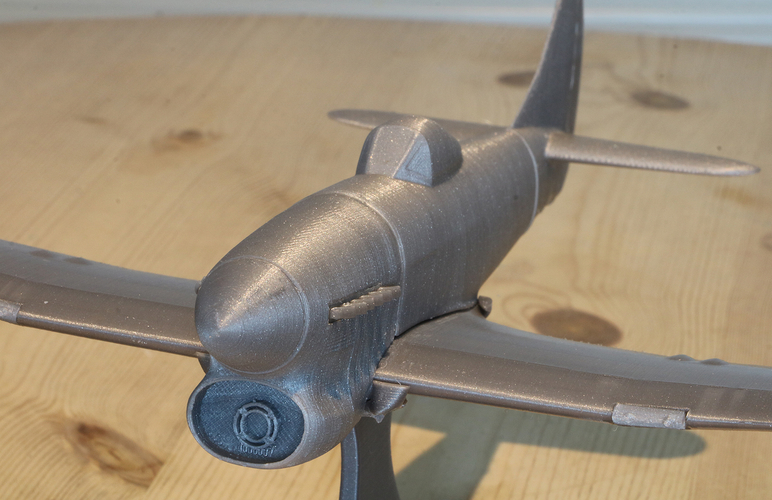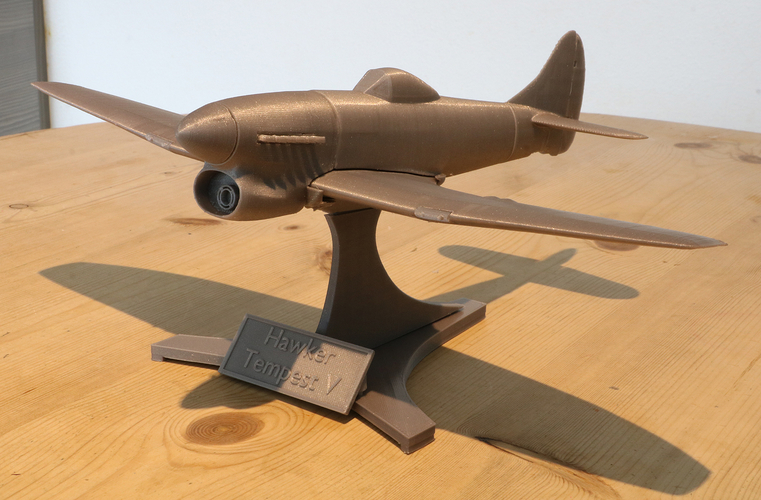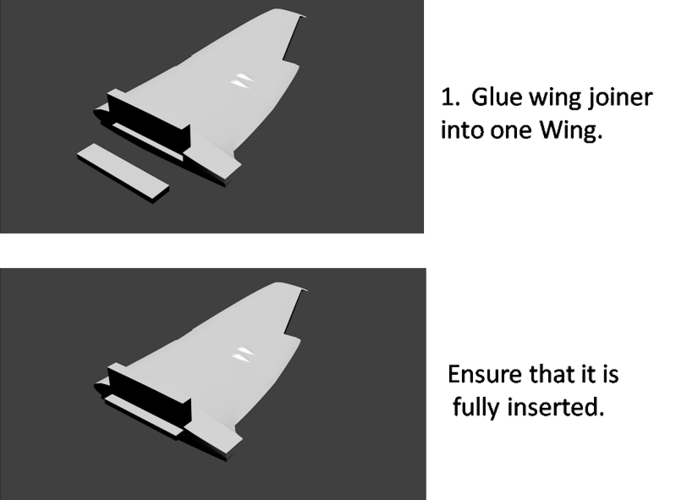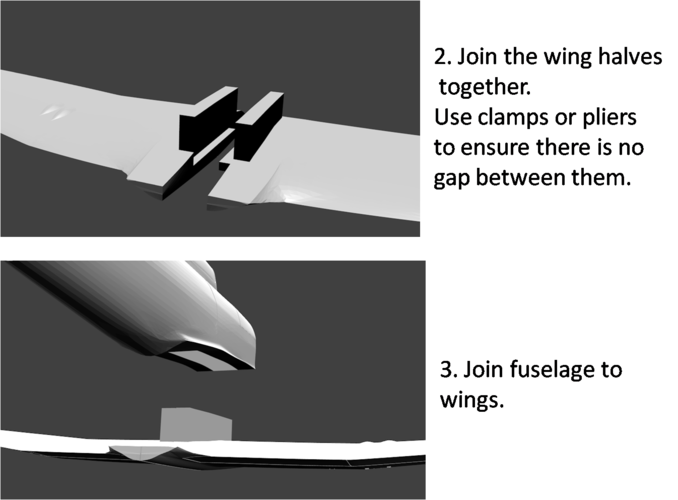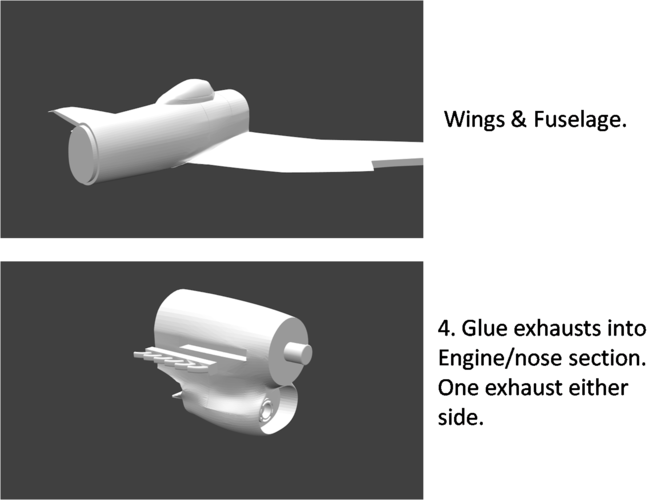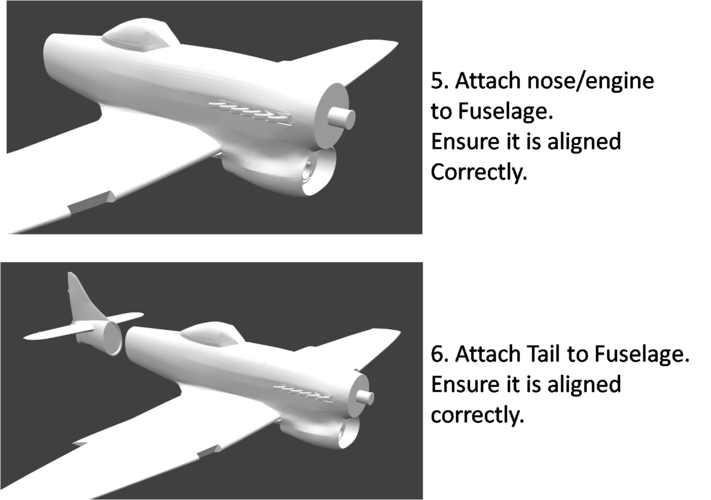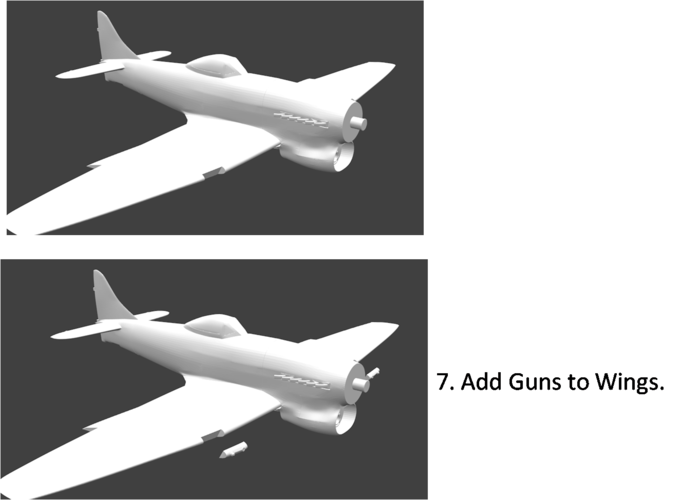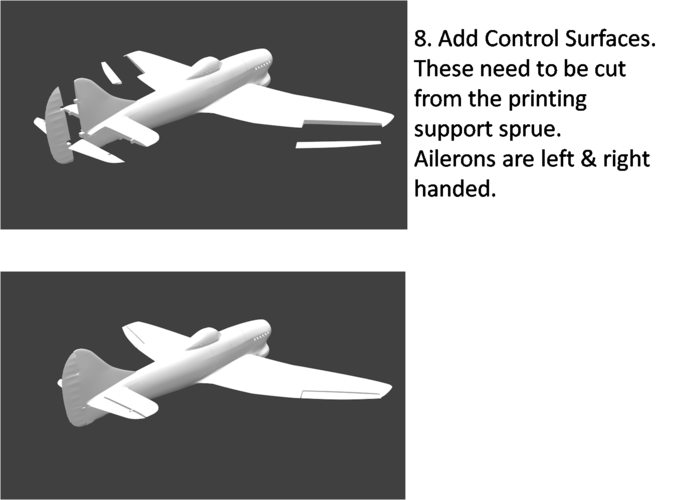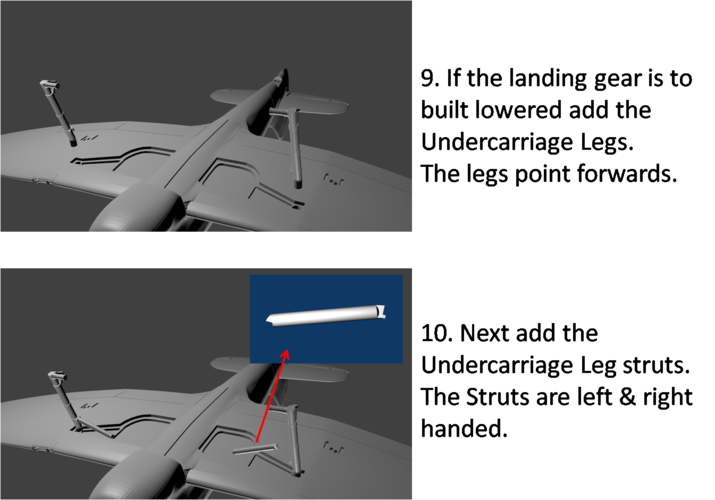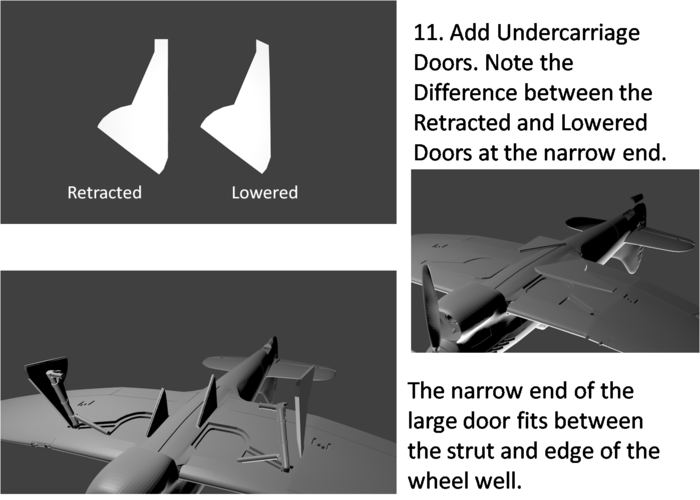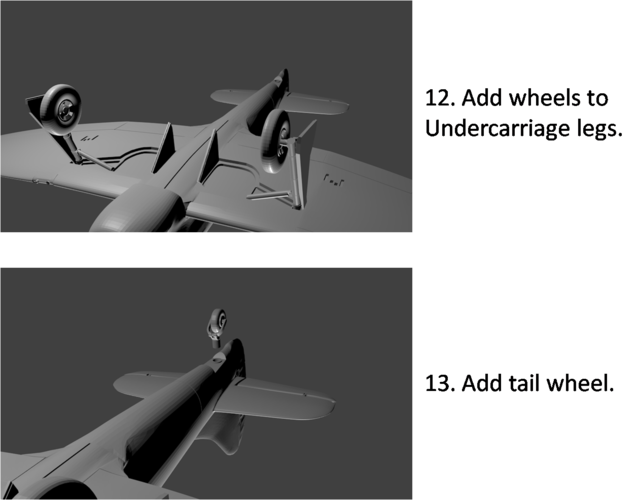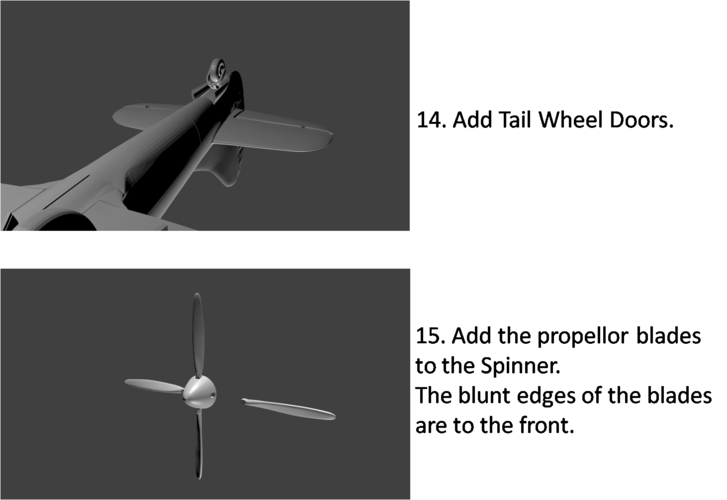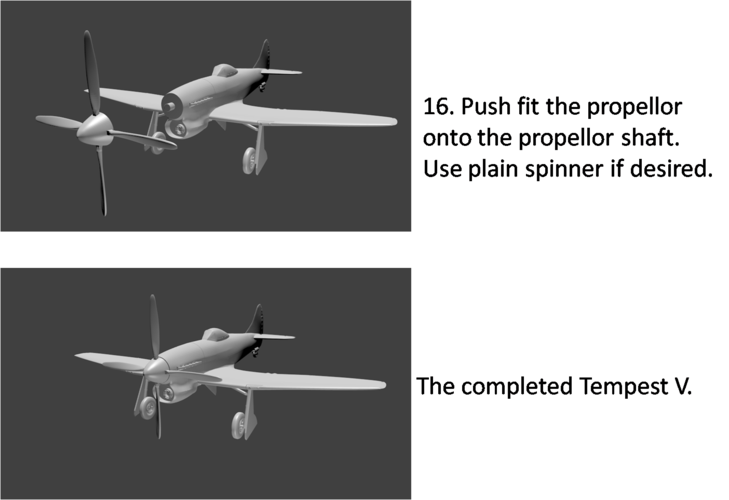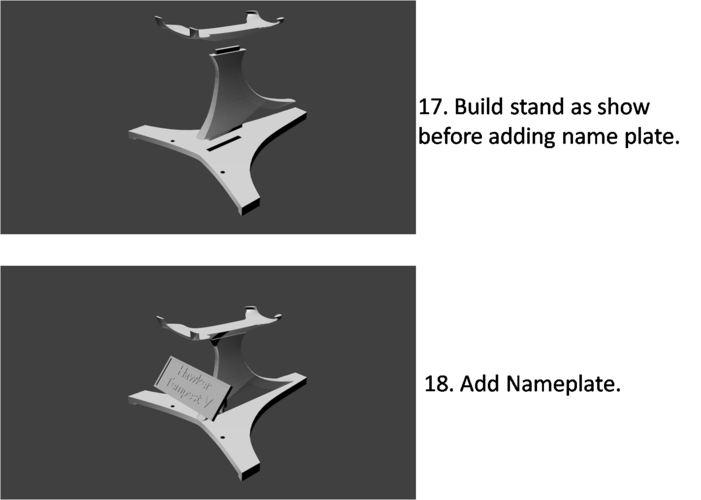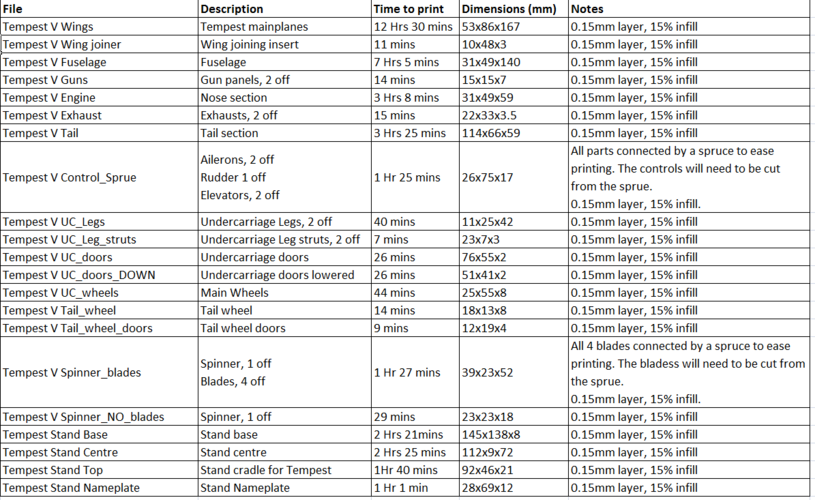 No Prints Yet

Be the first to upload a Print for this Design!
Here is a model of one of my favourite World War 2 aircraft, the Hawker Tempest V. This was a follow on to the Hawker Hurricane & Hawker Typhoon. The Typhoon was meant to replace the Hurricane but did not perform as well as expected and was used in the ground attack role. The Tempest corrected the Typhoons problems giving one of the fastest propeller driven aircraft of the war. The most significant modification being a thinner wing compared to that on the Typhoon. The Tempest was powered by the mighty H configuration Napier Sabre engine that produced 2400 Horsepower from it's 24 cylinders.
The Tempest V saw action in the last two years of the war over Northern Europe and England. It was the only piston engine fighter that the RAF had that could catch the V1 flying bomb in level flight. It claimed a large number of victories over the V1.
A good description of flying the Tempest and it's operational uses are given in the book "The Big Show"  by French ace fighter pilot Pierre Clostermann.
This model started as a single piece print but I decided to refine it a bit. However the quick redesign ended up with me creating this multi component example.
The Tempest V here can be built with the landing gear down or up. Files for a stand are given as is a plan propeller spinner if you want the more sleak look without the propeller blades.
This is my first complex project so please give me feedback on any issues.
Scale is approx 1/36 if printed straight from the files.
I glued all parts together with Superglue (cyanocrylate adhesive). I did consider making everything push fit but given the various accuracys of the different printers that might be used I decided against this.
The print sizes and durations re given in the Bill of Materials picture.
Tempest V Controls_Sprue.stl
3.9 MB
Tempest V Engine.stl
4.28 MB
Tempest V Exhaust.stl
6.76 MB
Tempest V Fuselage.stl
4.83 MB
Tempest V Guns.stl
2.73 MB
Tempest V Spinner Blades.stl
4.88 MB
Tempest V Spinner NO blades.stl
1.03 MB
Tempest V Stand Base.stl
15.3 KB
Tempest V Stand centre.stl
238 KB
Tempest V Stand Nameplate.stl
7.51 MB
Tempest V Stand Top.stl
731 KB
Tempest V Tail Wheel.stl
2.12 MB
Tempest V Tail.stl
3.33 MB
Tempest V UC Doors_DOWN.stl
1.2 MB
Tempest V UC Leg Strut.stl
1.84 MB
Tempest V UC_doors.stl
1.2 MB
Tempest V UC_leg.stl
4.63 MB
Tempest V UC_wheels.stl
5.25 MB
Tempest V Wing joiner.stl
14.7 KB
Tempest V Wings.stl
8.3 MB
Tempest5_tail wheel doors.stl
275 KB