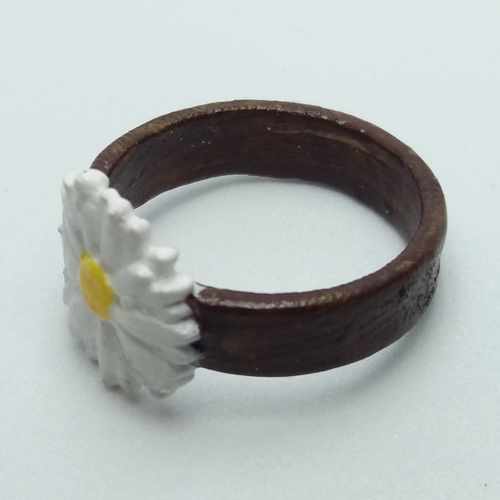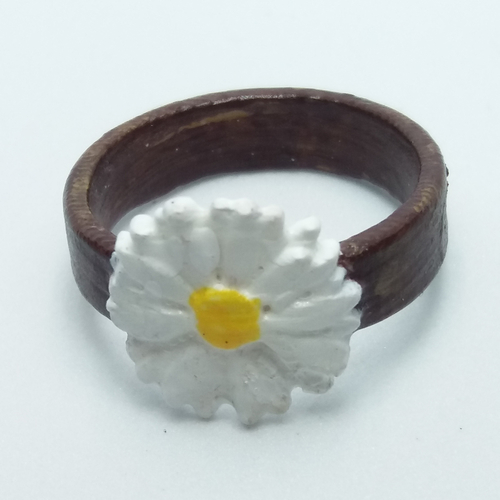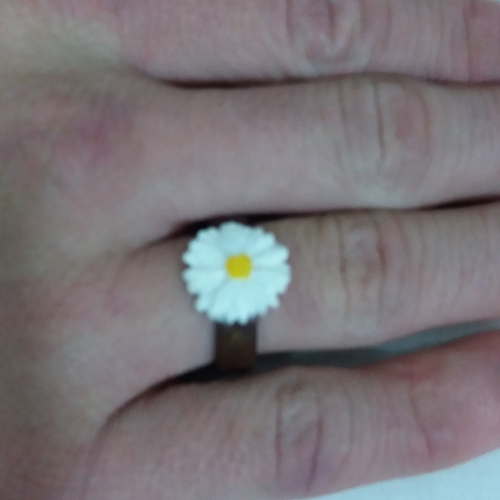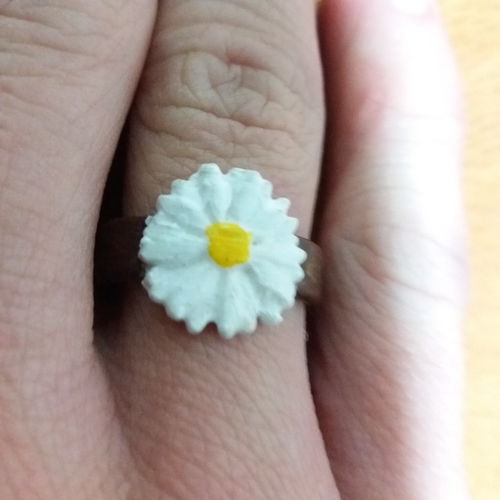 Ring with embossed and overflowing daisy.
 I print it in white PLA, I paint it with water-based acrylic paints, and to protect it I spray it with transparent matte varnish. But you can print it in other materials and give it other finishes.
Keep in mind that when printing it must be scaled to the size of the finger that will use it.
Anillo con aro uniforme y Margarita en relieve y saliente. Yo lo imprimo en PLA en blanco, lo pinto con pinturas acrílicas al agua, y para protegerlo le echo spray de barniz mate transparente. Pero se puede imprimir en otros materiales y darle otros acabados. Tener en cuenta que al imprimirlo se deberá escalar a la medida del dedo que vaya a utilizarlo.
Anillo_aro_22-19-5-margarita-saliente.stl
539 KB