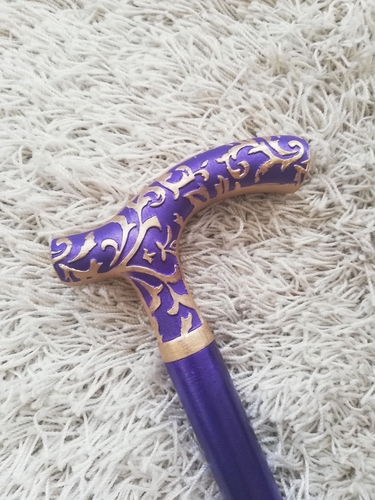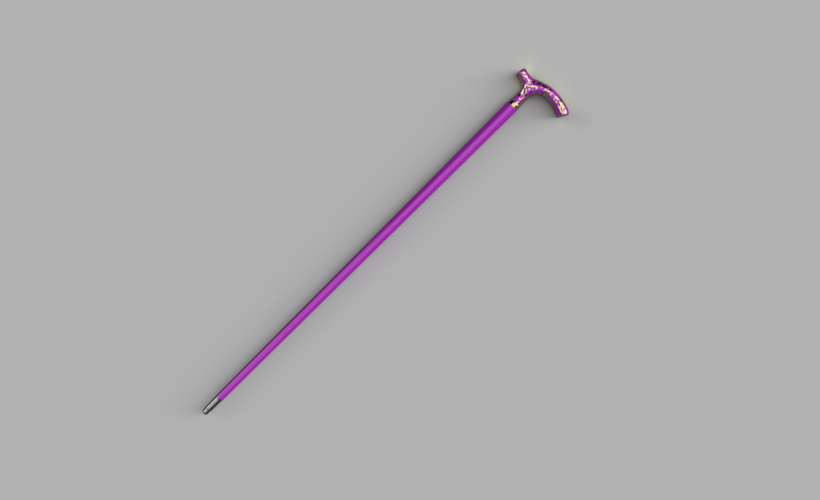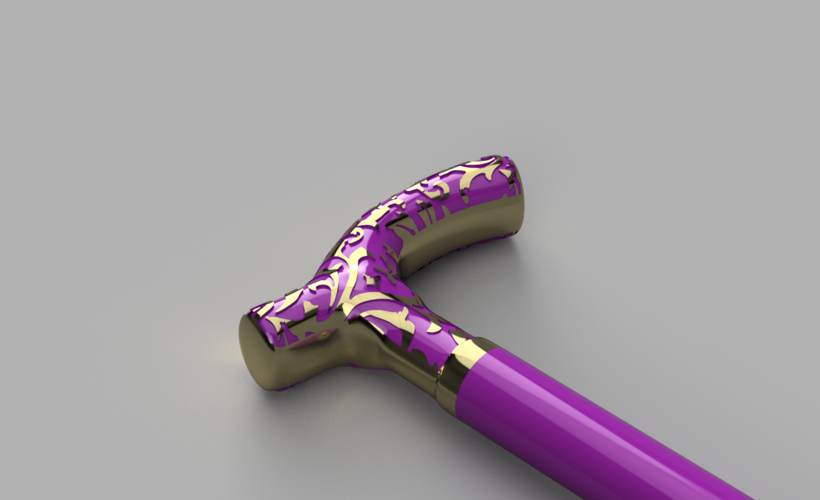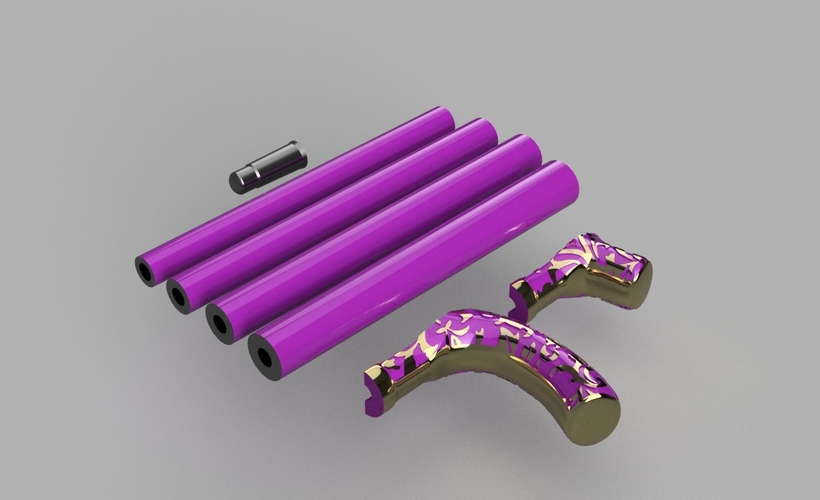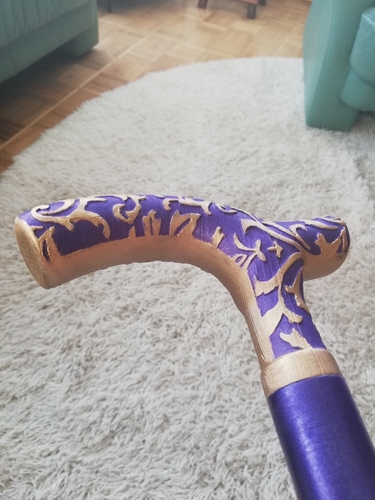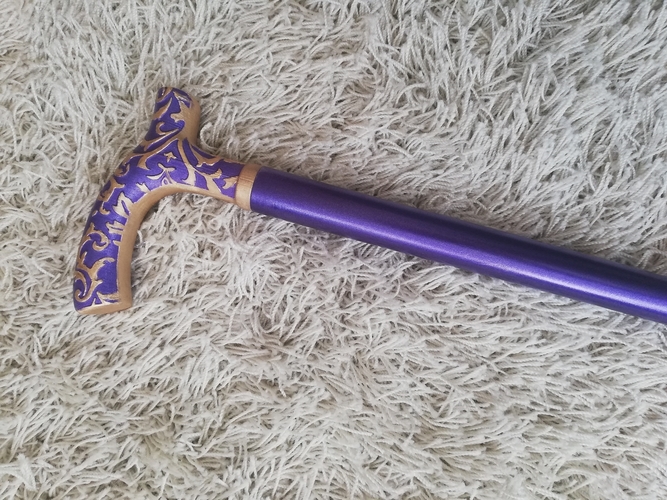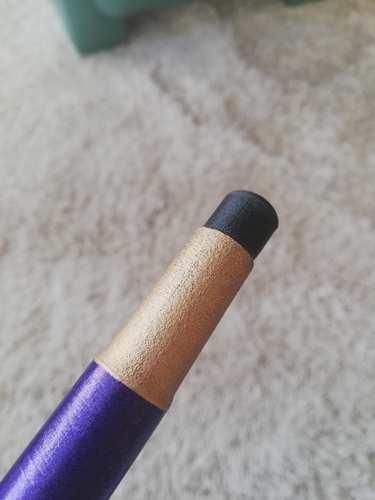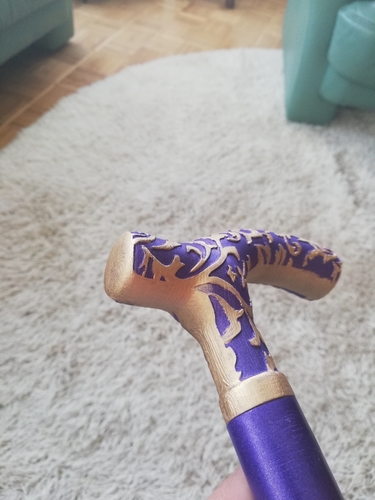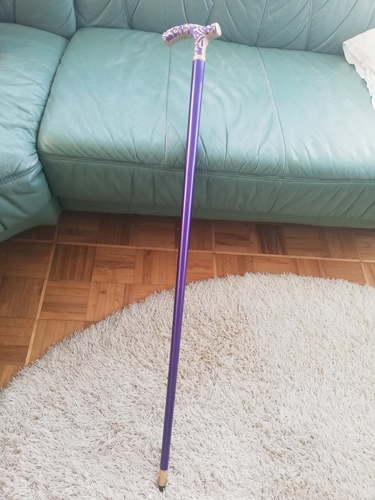 No Prints Yet

Be the first to upload a Print for this Design!
This is the Stick from Joker (Suicide Squad).
Since there is this awesome Harley Quinn gun on Thingiverse I wanted something for the Joker aswell, so all couples out there can go on carnival in matching costumes with cool props.
This is designed to be used as its intended (so you don´t need to worry about a broken prop). 
The lenght is about 105cm or 41``.
To print this you need:
Printer with buildheight of 23cm (designed for Ender 3)
Metal rod 1x100cm (1cm diameter) (can be found on local hardware store for about 3$)  !!can use a metal pipe for reduced weight!!
Metal rod 4mm diameter (about 2$ at local hardware store):

2x: 10mm lenght (can be cut from a longer one)
1x: 120mm length (can be cut from a longer one)
Superglue
Anything you need depending on the state of finish you want to achive (sandpaper, primer, color, plasticfiller...)
Tips:
- print the file "Stick End" in hard TPU or Nylon for a rubberknob like a real stick. (not necessary)
- the stick needs less than 300g of filament and takes about 22h of printing time on 60mm/s, 20% infill and 3 peremiters
- if you are going to post process it print the grip with low layer height, its pretty hard to sand it because the pattern on it
If you have problems with this model  or just got questions, comments or suggestions feel free to comment.Print 
I hope you enjoy