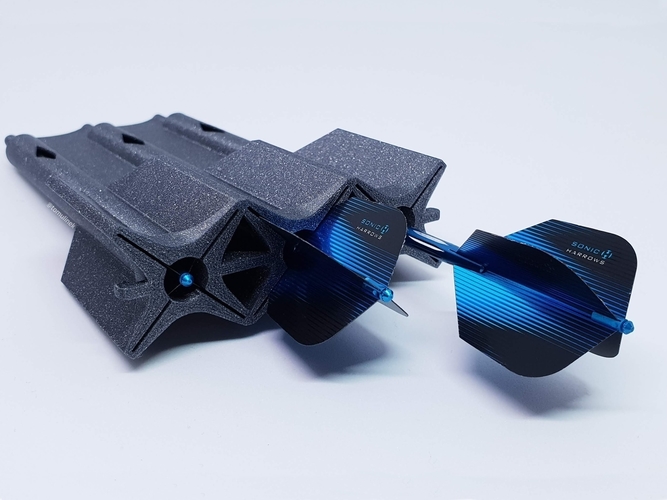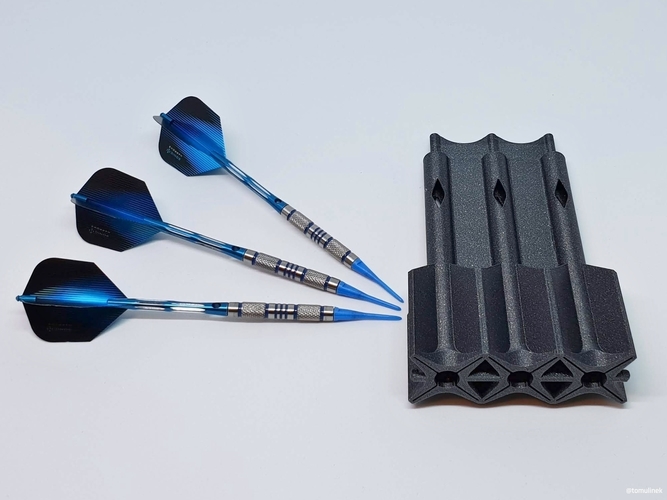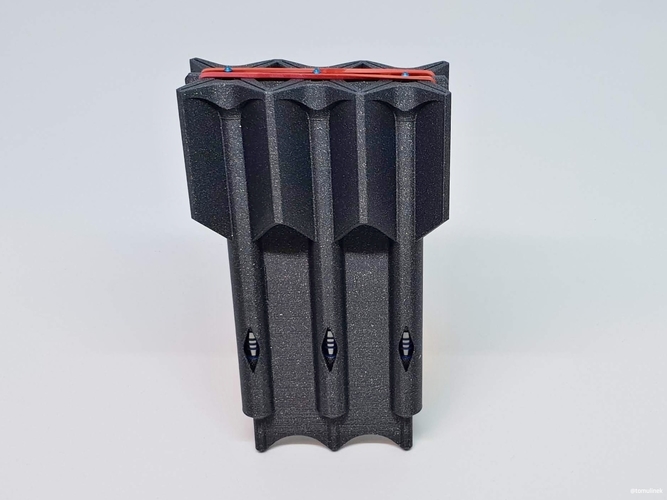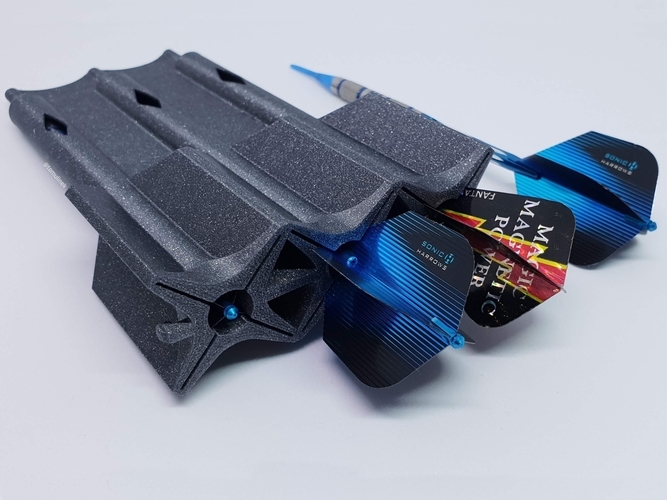 Tired of repeated darts assembling and disassembling? Do you need simple, one-piece protective cover which will keep your darts safe and flights straightened? This is the solution for you, I hope. ;)
Designed from scratch in Fusion 360 with simplicity and #3Dprinting without any support in mind. It's should be universal for softip darts with different barrels (diameter up to cca 9.2mm) and flights (up to cca 34.8mm). Pick the design variant closer to your darts lenght (from tip to flight or flight protector). I have prepared two for the start: 148mm, 155mm, and 161.5mm.
Video: https://youtu.be/pb-j95AZSgk
Note: The darts hold in the case itself (due to friction of never 100% rectangular flights). You can shake them out if not using flights protector. However, I recommend using a shorter elastic band when you are carrying darts somewhere. See the picture, there are two small hooks from both sides.
Print settings
Designed for the most common 0.4mm nozzles and 0.2mm layers for quicker 3D printing. If you need higher impact strength, use more durable materials (CPE, Nylon, etc.), but do not forget about overall precision – the holes for dart flights are guite tight and some materials/printers combinations can be over the edge. (My V1 prototypes from PLA are fully functional.)
Note: It's obvious, but print it with the inserting holes on the build plate. ;)
Darts_Case_V1_148mm.stl
1.13 MB
Darts_Case_V1_155mm.stl
1.12 MB
Darts_Case_V1_161_5mm.stl
1.11 MB