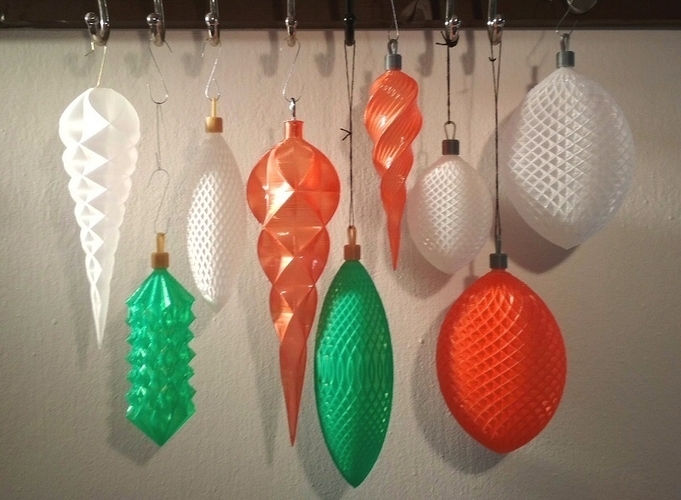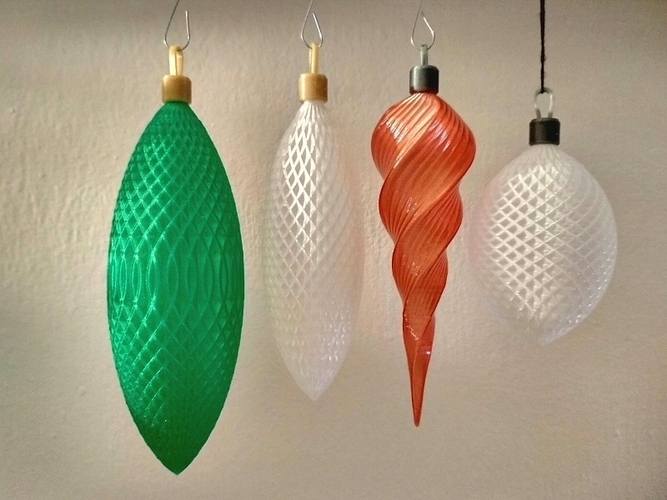 No Prints Yet

Be the first to upload a Print for this Design!
Multiple baubles to christmas tree (35 variants and sizes).
Prepared for printing in vase/spiral mode - I recommended minimal 0,4 or 0,5 nozzle and set extrusion line width more than 100%. In some parts of baubles (overhangs) i use layer height 0,1 or 0,15, othervise 0,2 mm.
Must be printed upside down and you must add larger brim/skirt (8-10mm width).
Very good looking from transparent ABS (clear and red on images), transparent PLA is usable too (green on images). PETG I not tested.
Top handle i printed from gold/silver PLA. All inserted baubles using identical size of handle.
If you will change X/Y size of any bauble, you must print handle in identical size.