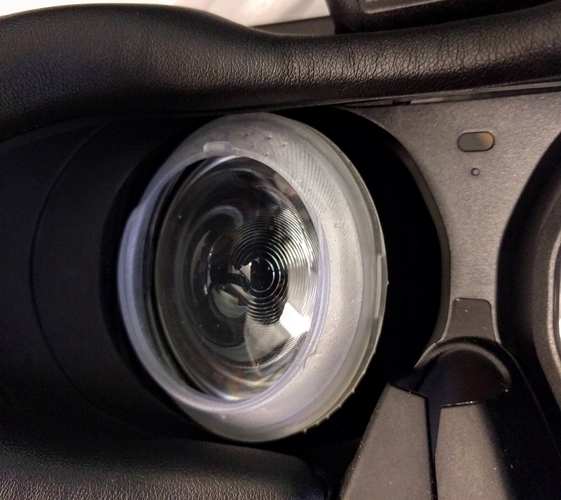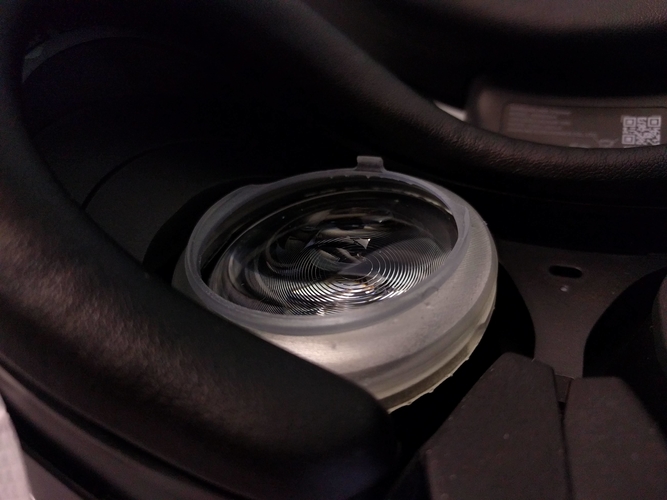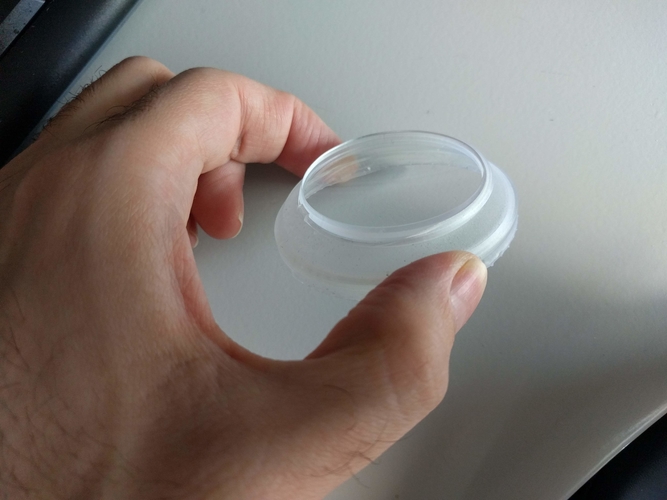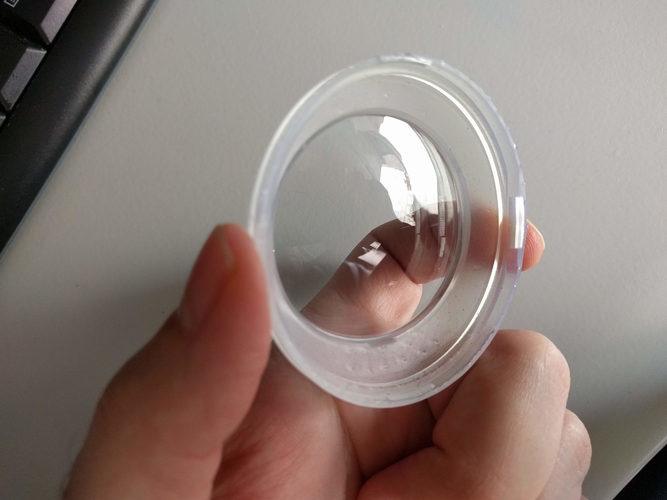 No Prints Yet

Be the first to upload a Print for this Design!
STL File only. Pair. Tested with Samsung Odyssey, but it should work with Odyssey+.
Lenses are not included. Get a pair of lenses compatible with this adapter by ordering this pair of eyeglasses for $10 (or maybe even $5 if you give Zenni your email - it does not have to be your primary mail) Zenni referral: http://bit.ly/2JcVDNk and then search for 550021
If you have diopter lower then -4.0 I suggest lens material CR39 and not polycarbonate. This is  because CR39 has lower abberation value (less color separation at the edges) and therefore better quality (but it is thicker). Add anti-reflective coating, as it is free.
This one is for up to -4.0 diopter with CR39 lenses (or more with higher index lenses). If you need it for larger diopter look for other designs under my name, or order lenses and when they arrive measure and let me know the measurements so I can make a perfect size adapter.
According to my research, when ordering above eyeglasses, the IPD (interpupillary distance) should be set to 65 regardless of your personal IPD. This way the center of eyeglasses lenses would overlap the center of the fresnel on Odyssey Mixed Reality Headset lenses. 
Print in black as light materials may produce some glow and reflection back to the fresnel.
There are two versions, Medium and Large. Medium should work up to -4.25 (or plus). Large should work -4.25 and -5.25 (or plus +5.25 with 1.67 High-Index lenses).
Larger diopter is supported with higher index lenses (available on Zenni at order time, with higher prices).
Note that this adapter is oval and does not follow the exact free-form curvature of the Odyssey lens assembly. 
You will need to pop-out the existing lens cover. It should pop-out easily, don't use sharp objects or too much force.
Please look at the fit here:
Please look at the process of moving lens from eyeglasses to the adapter (this if for different headset but process is the same):
https://www.youtube.com/watch?v=wRD3xOlLgtQ
If you don't have a 3D printer get the same adapter printed from Shapeways: 
https://www.shapeways.com/prod...
If you have different Windows Mixed Reality headset (Acer, Asus, Lenovo, Dell, HP) then get this adapter instead
https://pinshape.com/items/48384-3d-printed-375-prescription-lens-adapter-windows-mr
Samsung-Odyssey-Lens-Adapter-Diopter-4.stl
1.44 MB