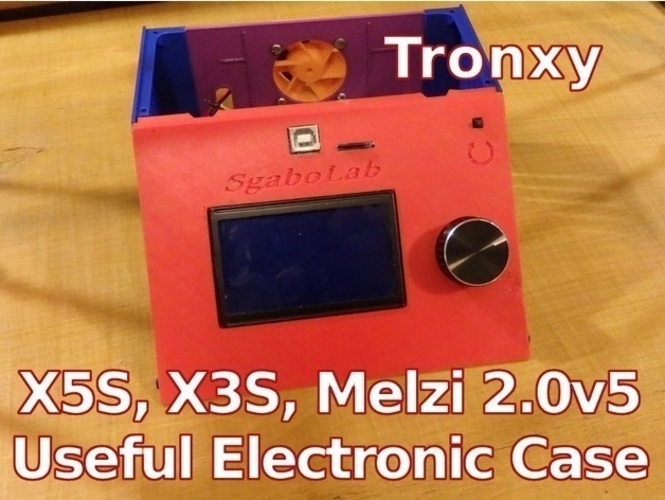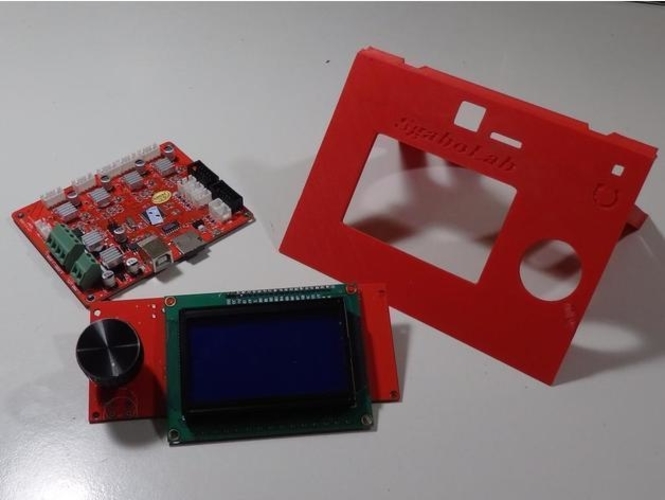 Hi, I made this box/case to optimize and give confortable use of sdcard. This thing is for Melzi 2.0v5 electronics and respective display that you find in tronxy 3d printers kit. I don't know if it used by other 3d printers brand. More info you can see in this video 
update 28/02/18 After some requests I add the top cover, but I not printed because I upgraded the electronics and not need.
-
If you think to buy from Gearbest and want support me, use my affiliate link, thanks https://www.gearbest.com/?lkid...
If you want to make a donation, you can use thingiverse tip, thanks https://www.thingiverse.com/Sg...
Check me out at:
laterale-sx-grata-v1.stl
343 KB
Box-Elettronica-coperchio.stl
344 KB
Box-Elettronica-Reset-v1-03.stl
4.48 MB
laterale-dx-grata-v1.stl
343 KB
retro-box-40mm-v1.stl
148 KB