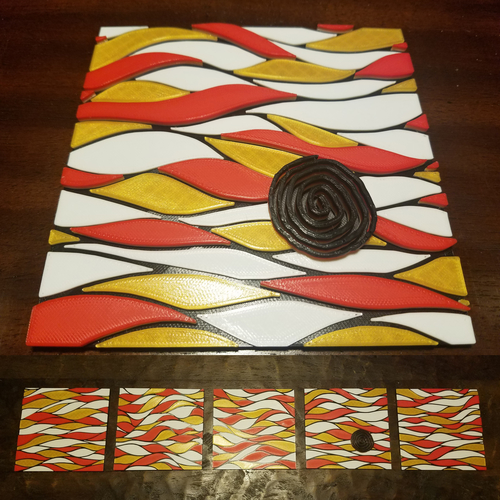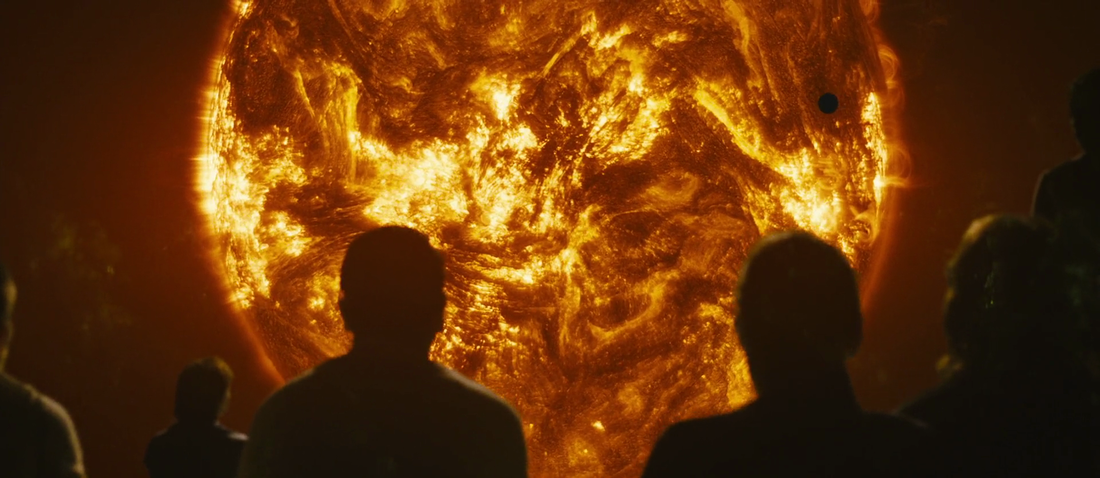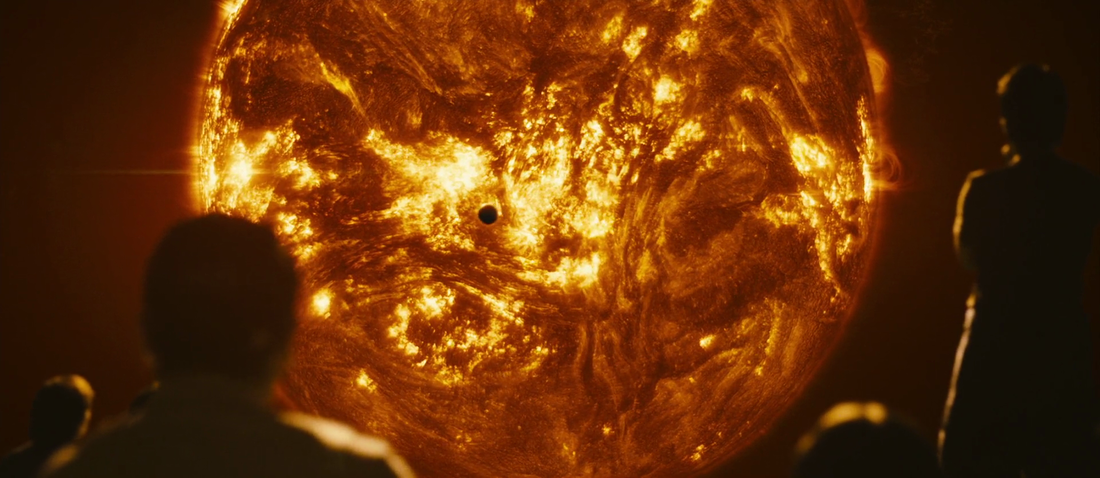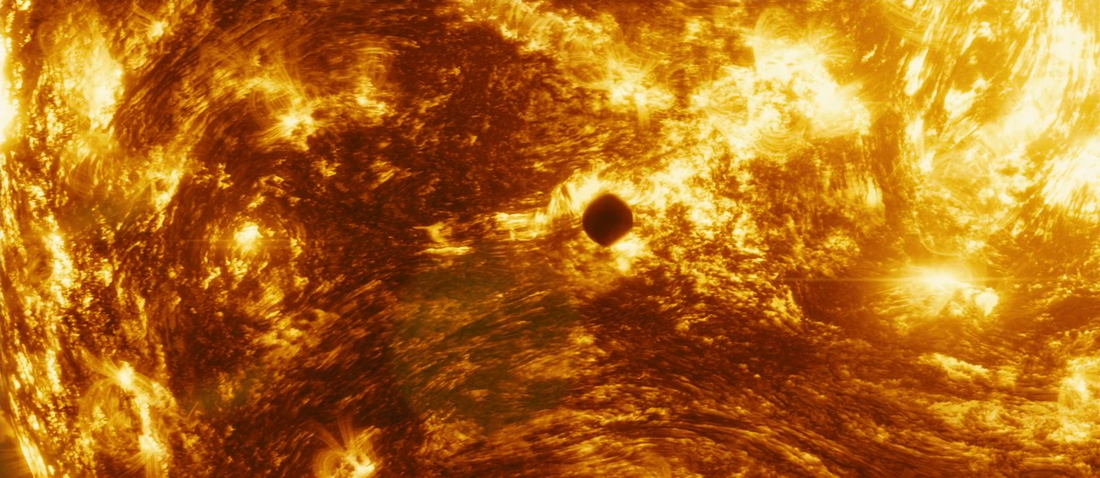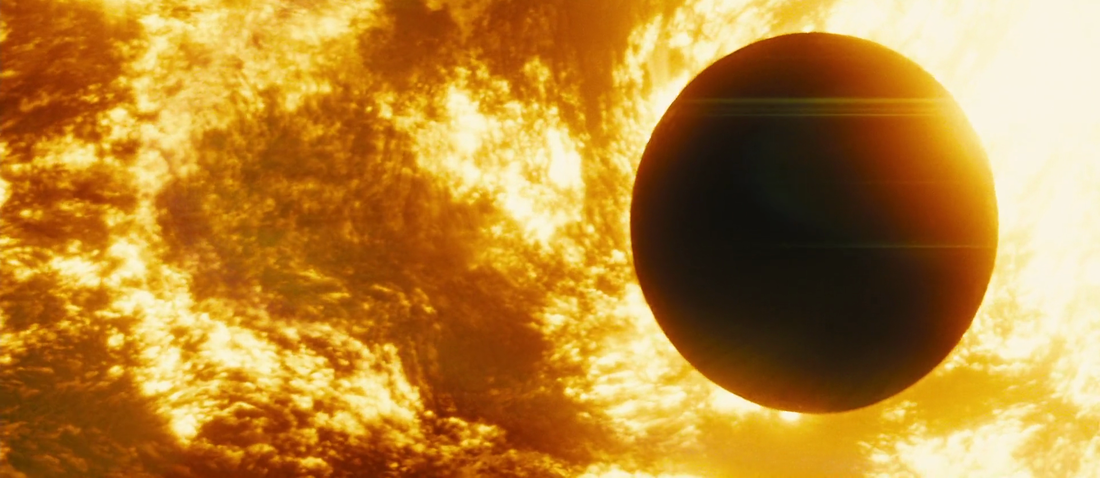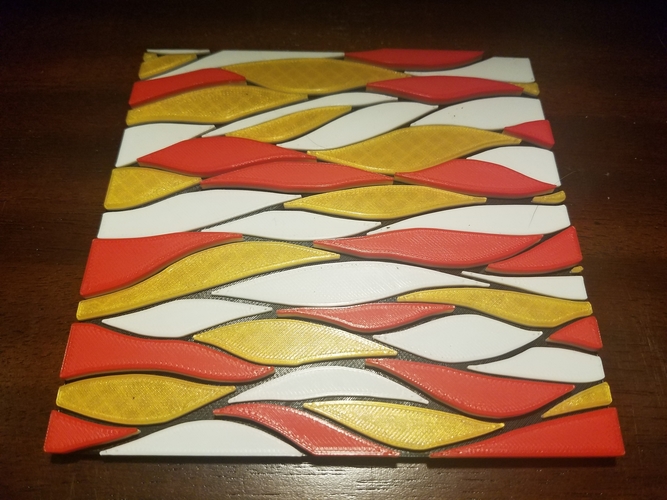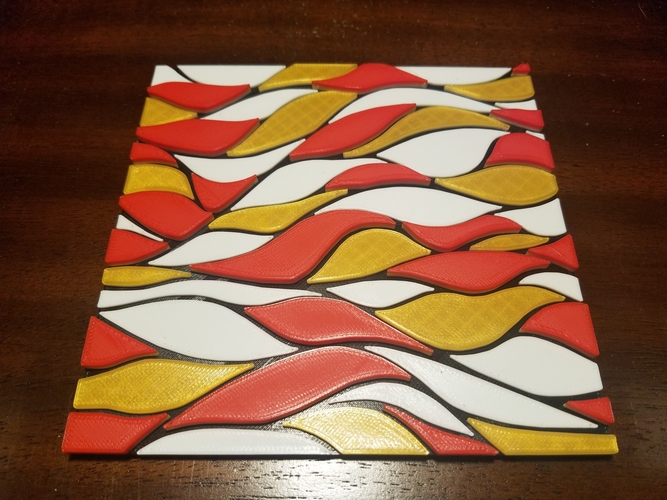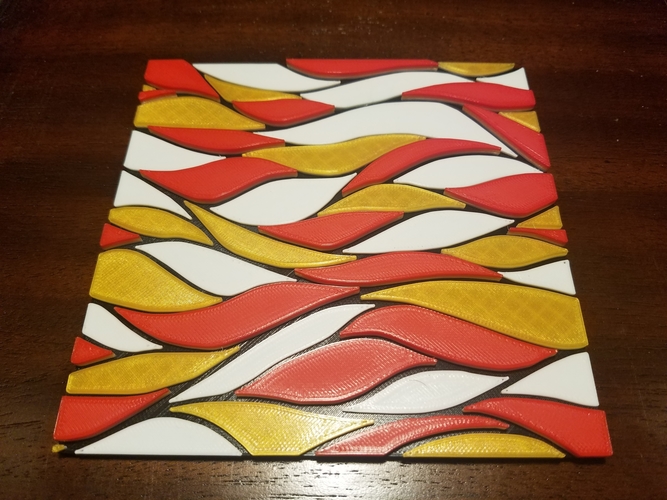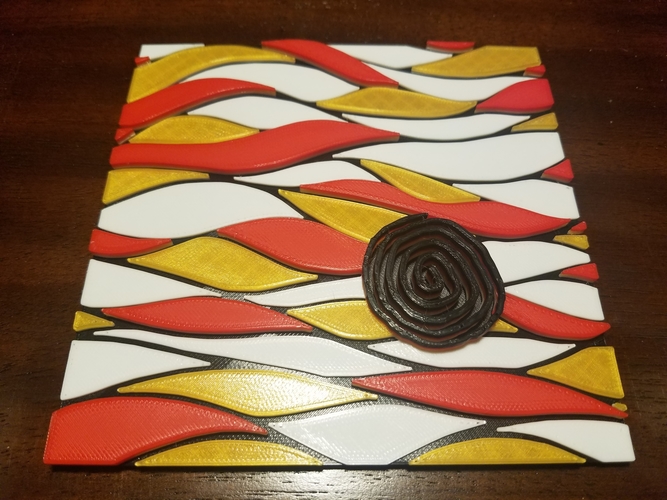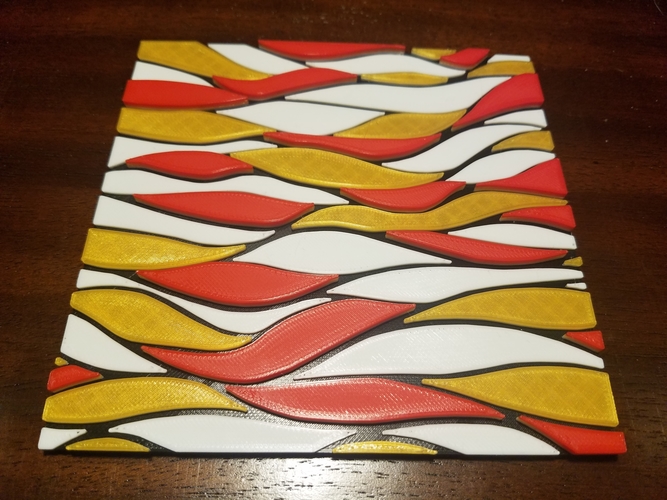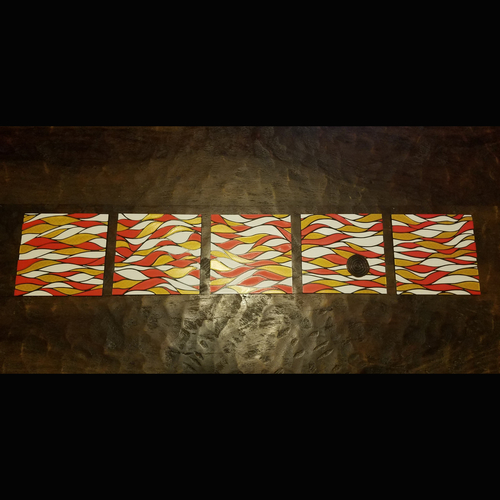 No Prints Yet

Be the first to upload a Print for this Design!
After seeing the movie Sunshine by Danny Boyle many years ago I fell in love with it. To this day whenever I watch it many parts of it still fill me with awe. One scene in particular always stuck with me and that was when the crew of the Icarus II gathered to watch the transit of Mercury. Two minutes with no dialogue, John Murphy's calming score, and the incredible visual of Mercury passing in front of the sun. After this particular scene I drew a series of artwork based on this. Now, many years later, I'm continuing my series with 3D printing.
I designed this set of five panels to be printed 6 different ways. Mostly I wanted to set this up for multi-material printing so when my MMU2 arrives I'll be ready to print this myself. Until then I made mine with filament layer changes. The black border around the flames is at the 3mm mark. The bottom flame layer is at the 4mm mark. The middle flame layer is at the 5mm mark. The top flame layer is at the 5mm mark and Mercury, on the fourth panel, is at the 7mm mark. The version with the higher flame border has the border at the 6mm mark. Printing this up with .20 for each layer works perfectly.
For the multi-material versions I've included 4 versions. 2 versions with the bottom, mid, and top flames levels grouped up so each level can be assigned to a filament color as well as Mercury, and both options for a sunk in or raised flame border. Then there's 2 versions where you can choose the filament for each and every single flame for every level. Both high and low flame borders for this as well. You can download the multi-material files here, https://www.thingiverse.com/th... , as Pinshape doesn't allow .zip and has a maximum of 150 files. With each individual flame being a file two of the versions brought the file count to over 600.
The five panels are meant to be lined up in the order the pictures are in and to be spaced half an inch apart from each other as many of the flames flow from one panel to the next. Plan your filament colors accordingly with that in mind.
I hope you enjoy this. If you haven't seen Sunshine, https://youtu.be/UcNu3AML1L0 , go check it out. Here's the Mercury in transit clip that started all of this https://youtu.be/aYKq1qfdmWk
Edit 11/9/18: Added numbers to bottom to easily tell the layout sequence
Mercury In Transit 1.stl
6.37 MB
Mercury In Transit 2.stl
7.03 MB
Mercury In Transit 3.stl
7.42 MB
Mercury In Transit 5.stl
8.76 MB
Mercury In Transit 4.stl
10 MB
Mercury In Transit 1 High Border.stl
6.39 MB
Mercury In Transit 5 High Border.stl
8.83 MB
Mercury In Transit 4 High Border.stl
10 MB
Mercury In Transit 3 High Border.stl
9 MB
Mercury In Transit 2 High Border.stl
7.06 MB