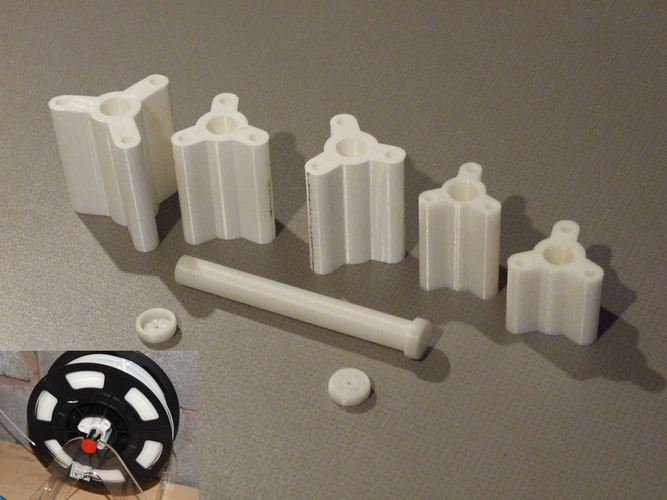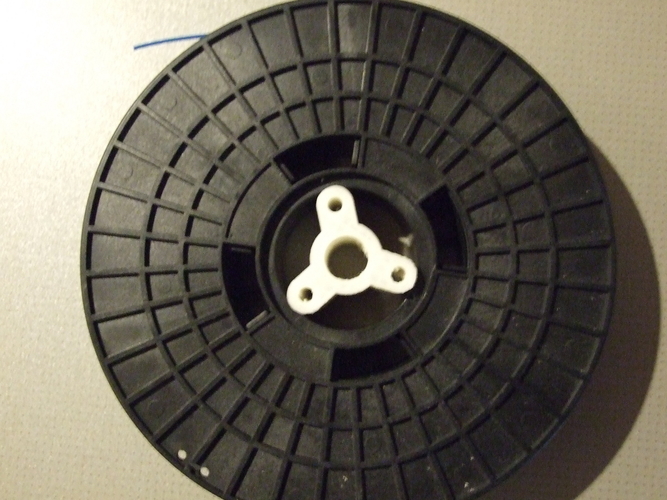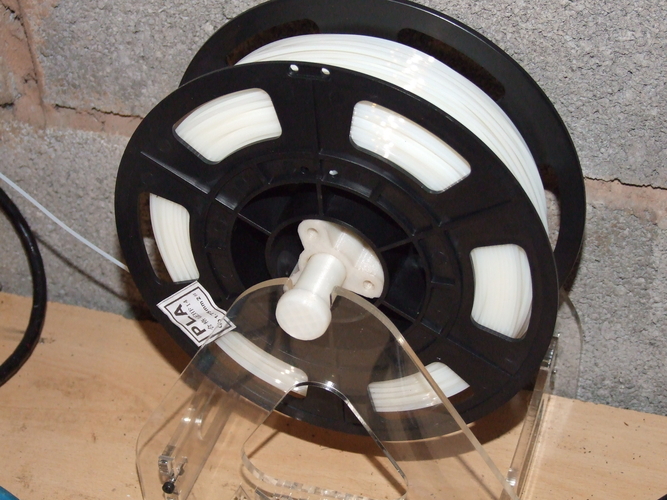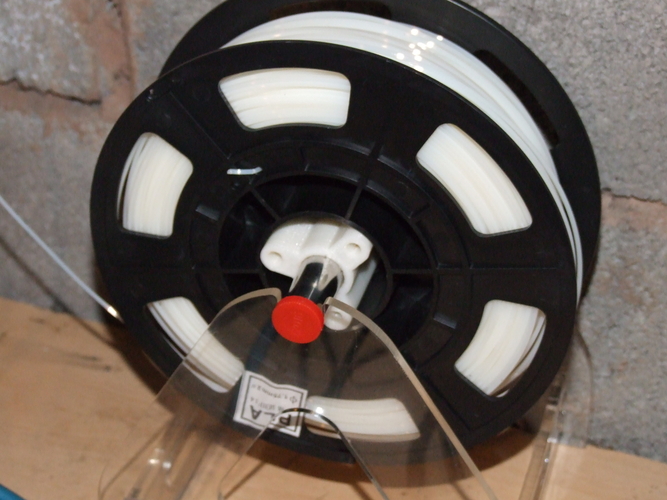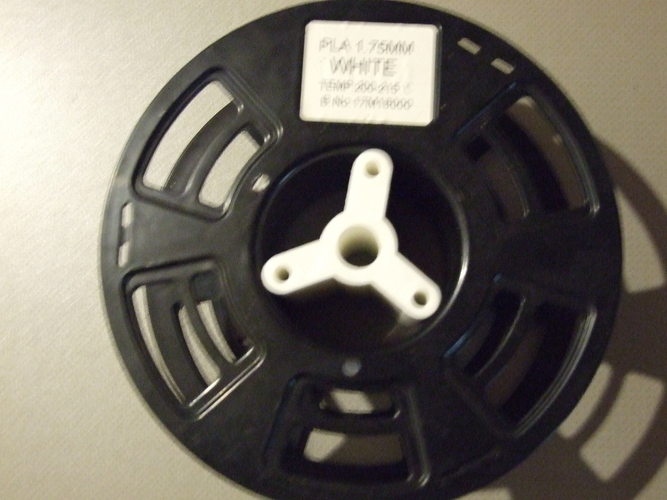 26 Filament Spool Hub Adapters for the universal filament holder with a 16mm shaft.
These spool holder hub sizes seem to be commonly used with many types of 3d printer filament spools.
End caps and shaft(OD 16mm, ID 10mm) models included. Caps can be drilled out for smaller size shafts.
If the hub or shaft size(s) your after are not shown let me know your size(s) in the comments section and I will update the model list.
Thanks for looking!
D52.5mm x L60mm Spool adapter A.STL
46.8 KB
D56mm x L68mm Spool adapter A.STL
46.8 KB
D52mm x L101mm Spool adapter A.STL
46.8 KB
D52mm x L56mm Spool adapter A.STL
46.8 KB
D52mm x L54mm Spool adapter A.STL
46.8 KB
OD 16mm ID 10mm Shaft adapter Holder A2 L150mm.STL
93.8 KB
D57mm x L70mm Spool adapter A.STL
46.8 KB
D55mm x L66mm Spool adapter A.STL
46.8 KB
D53mm x L70mm Spool adapter A.STL
46.8 KB
D53mm x L55mm Spool adapter A.STL
46.8 KB
D52mm x L55mm Spool adapter A.STL
46.8 KB
D52mm x L60mm Spool adapter A.STL
46.8 KB
D52mm x L73mm Spool adapter A.STL
46.8 KB
D53mm x L66mm Spool adapter A.STL
46.8 KB
D54mm x L36mm Spool adapter A.STL
47.3 KB
D74.5mm x 75mm Spool adapter A.STL
46.8 KB
OD 16mm ID 10mm Shaft adapter Holder A1 L140mm.STL
94 KB
OD 16mm ID 10mm Shaft adapter Holder A3 L105mm.STL
100 KB
Shaft Endcap A1.STL
374 KB
Shaft Endcap A2.STL
363 KB
D25mm x L80mm Spool adapter A.STL
18.6 KB
D30mm x L57mm Spool adapter A.STL
19.8 KB
D31mm x L60mm Spool adapter A.STL
19.8 KB
D38mm x L60mm Spool adapter A.STL
42.7 KB
D47mm x L60mm Spool adapter A.STL
46.8 KB
D50mm x L53mm Spool adapter A.STL
46.8 KB
D50mm x L73mm Spool adapter A.STL
46.8 KB
D50mm x L76mm Spool adapter A.STL
46.8 KB
D51mm x L60mm Spool adapter A.STL
46.8 KB
D52.5mm x L45mm Spool adapter A.STL
46.8 KB
D52mm x L40mm Spool adapter A.STL
46.8 KB
D52mm x L45mm Spool adapter A.STL
46.8 KB