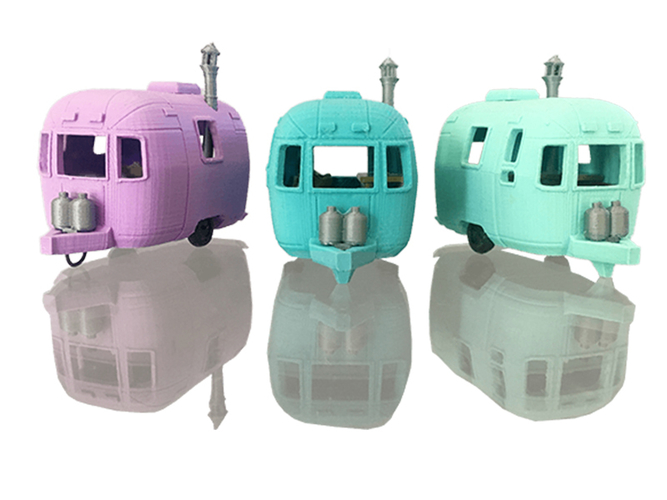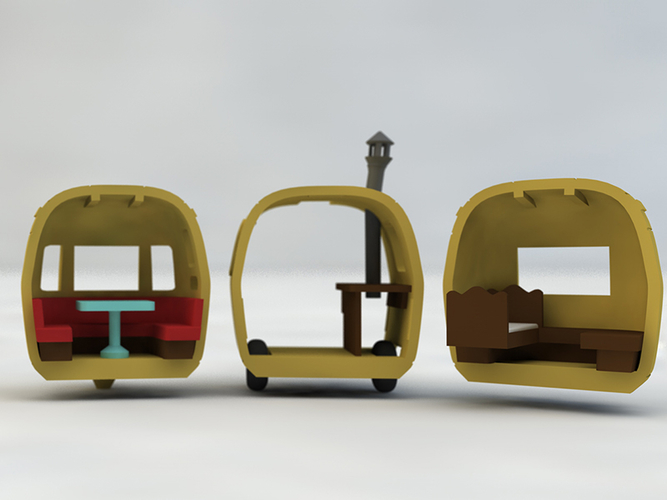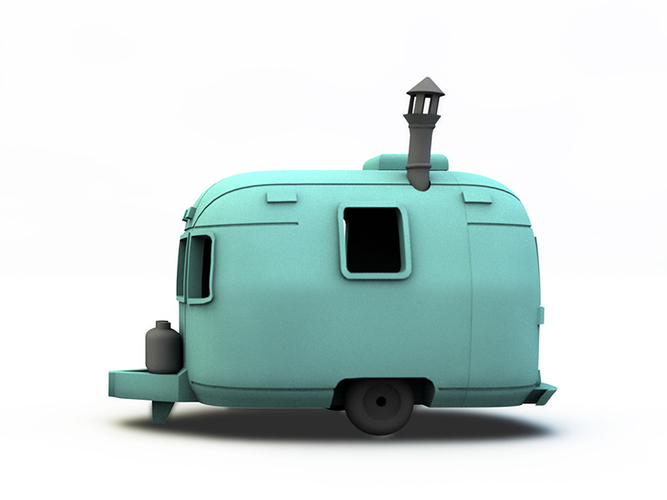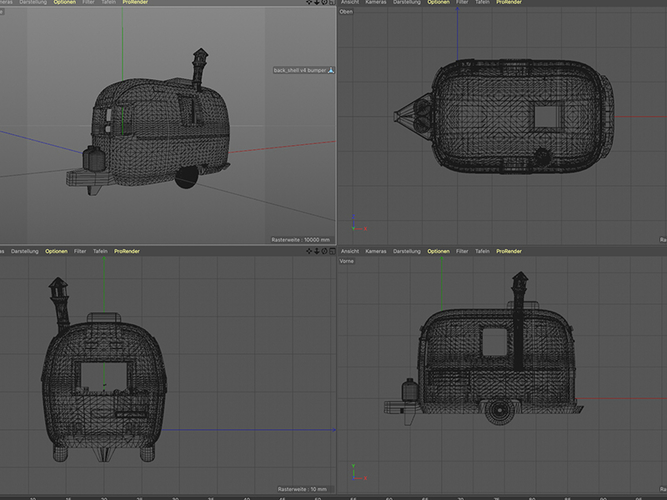 The model consists of various individual parts.
All STL parts are optimized for 3D printing.
The advantage is easier slicing and printing. Furthermore, it is possible to use different colour filaments for the individual parts.
After completion, the model can be opened at the front and back and thus gets a glimpse into the interior.
Recommended Printer Setting:
For the Shell
0.10 Layer Resolution (so that the curves become more beautiful)
For the rest:
0.15 Layer Resolution
Support is only needed for the shells
RackMultipart20181007-19613-1s13g5i.zip/sofa_front_foot.stl
8.48 KB
RackMultipart20181007-19613-1s13g5i.zip/rad_v4_1:2.stl
4.28 MB
RackMultipart20181007-19613-1s13g5i.zip/gas_bottles_v4.stl
132 KB
RackMultipart20181007-19613-1s13g5i.zip/bed_foot_v4.stl
8.48 KB
RackMultipart20181007-19613-1s13g5i.zip/mattress.stl
24.9 KB
RackMultipart20181007-19613-1s13g5i.zip/shell_front_v4.stl
417 KB
RackMultipart20181007-19613-1s13g5i.zip/chimney_pipe.stl
67.4 KB
RackMultipart20181007-19613-1s13g5i.zip/table_compl.stl
25.8 KB
RackMultipart20181007-19613-1s13g5i.zip/kitchen_table_v4.stl
23.7 KB
RackMultipart20181007-19613-1s13g5i.zip/Mini Airstream Assembly instruction.pdf
3.33 MB
RackMultipart20181007-19613-1s13g5i.zip/shell_top_closer.stl
3.68 KB
RackMultipart20181007-19613-1s13g5i.zip/sofa_v2.stl
113 KB
RackMultipart20181007-19613-1s13g5i.zip/bett_v4.stl
71.2 KB
RackMultipart20181007-19613-1s13g5i.zip/shell_back_v4.stl
331 KB