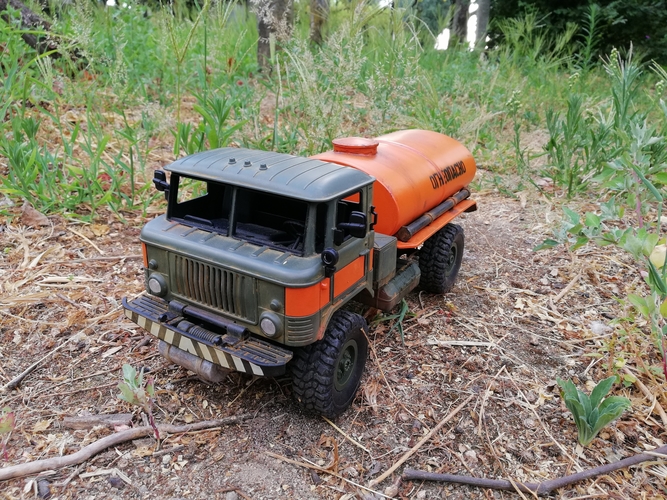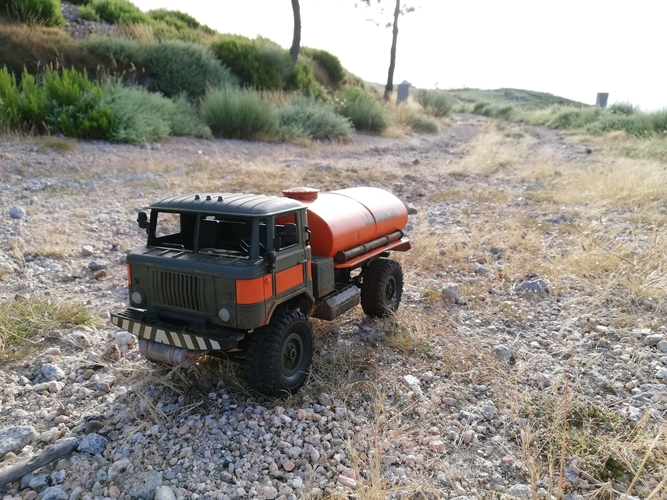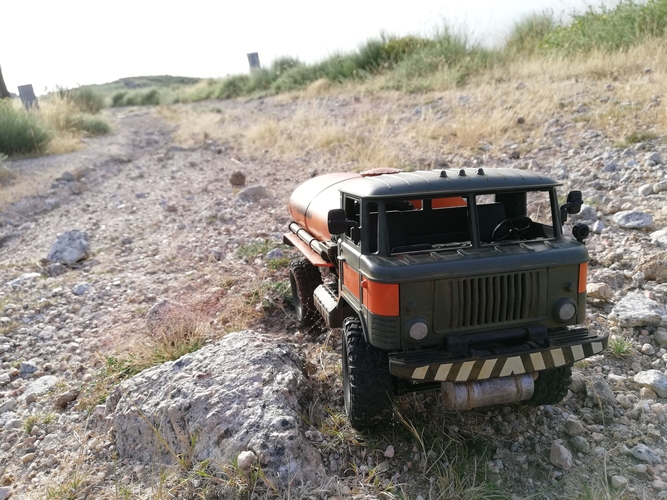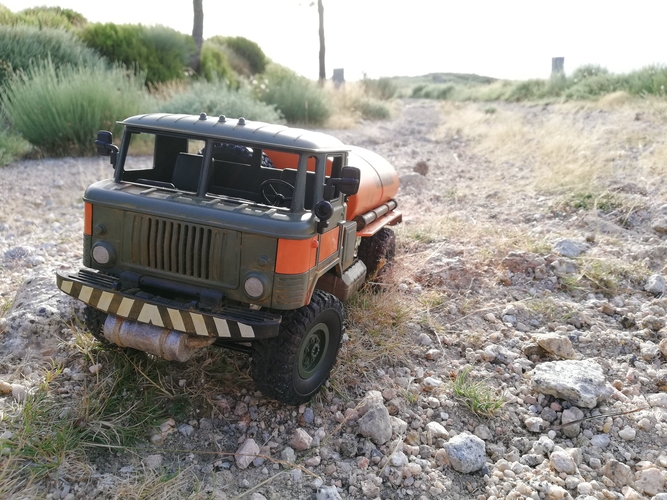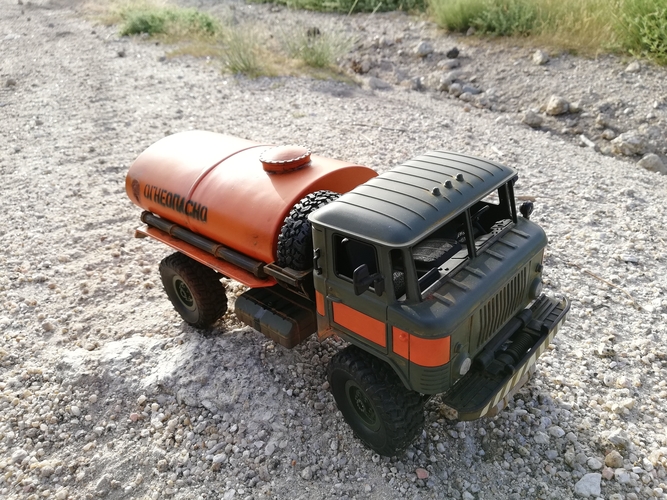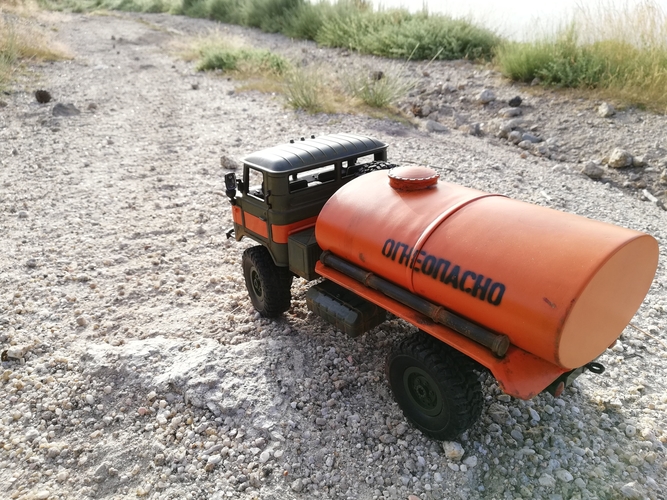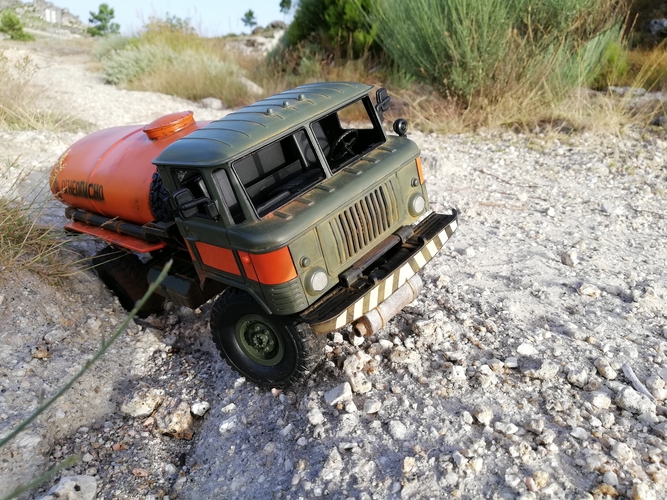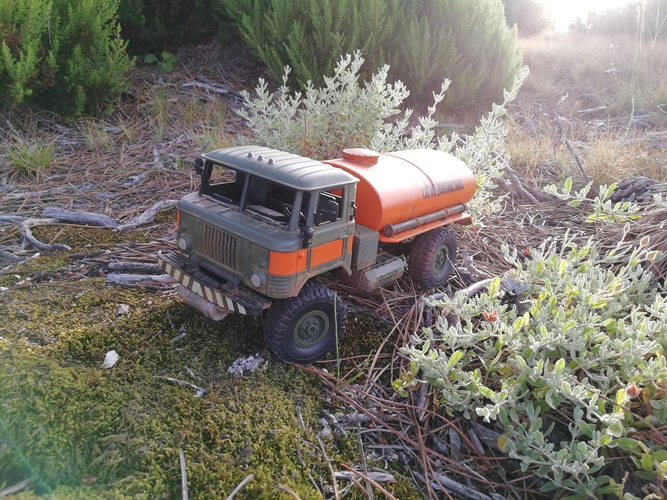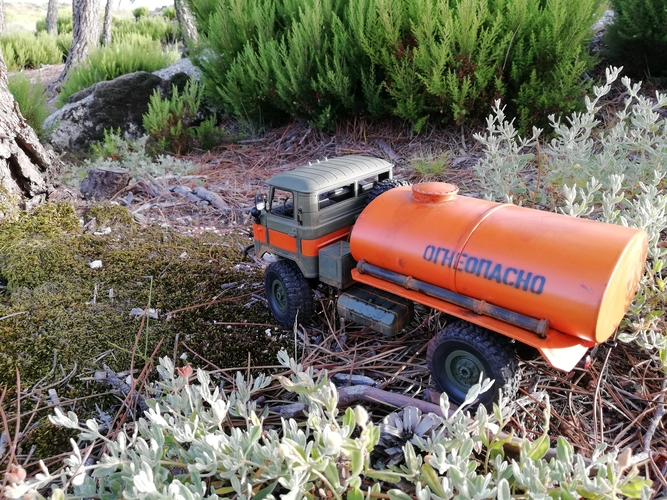 Turn your WPL B24 1/16 GAZ 66 into a Tanker and never let your crawler buddies out of fuel!
Files designed for regular FDM home 3D printer
Parts included:
-Tank (2 files);
-Top hatch (2 files);
-Front Exhaust (2 files);
-Support (1 file; print 2!);
-Hose cover (1 file; print 4!)
Assembly needed, you'll need the following items
-CA glue;
-Hot glue (for exaust);
-8mm diameter plastic tube;
-zip ties;
-8x M2 screws & nuts (optional, for tank/chassis support parts).
Feel free to contact me if you have any doubts or custom requests.
For other models or if you don't have a 3D printer please visit my store at www.shapeways.com/shops/heavy-scaleworks
F_exhaust_dwn_v2.stl
29.1 KB
F_exhaust_up_v2.stl
218 KB