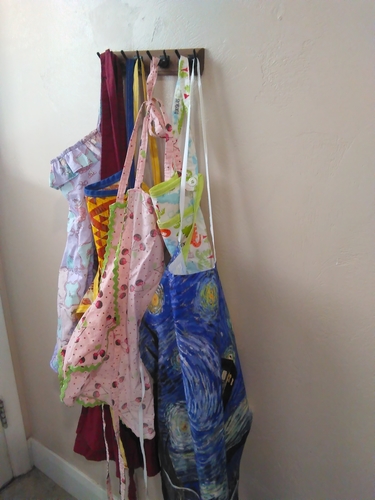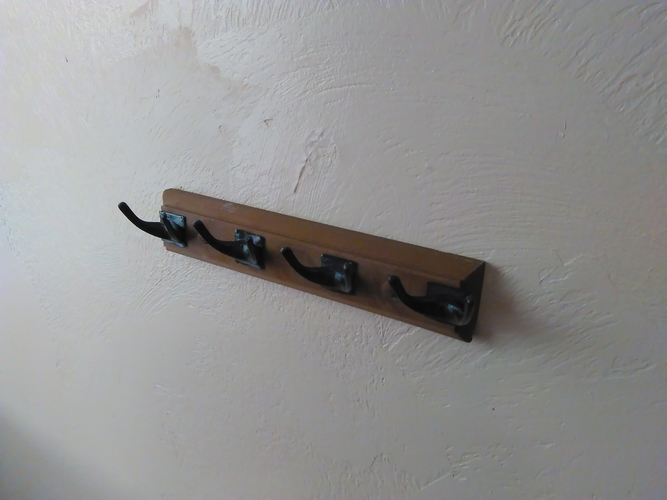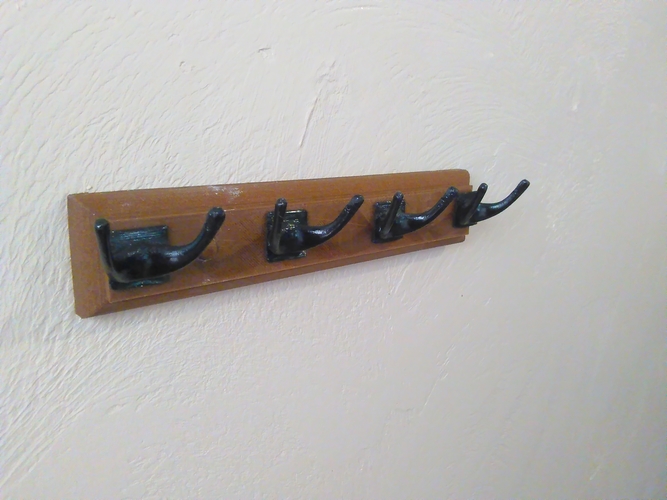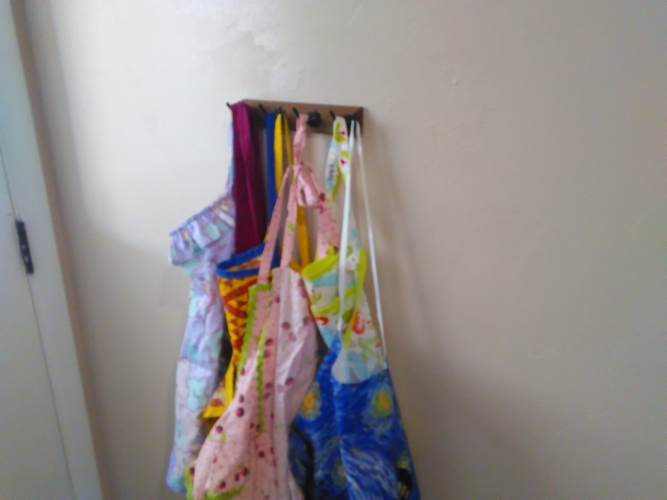 No Prints Yet

Be the first to upload a Print for this Design!
3D print something useful for the home. This simple wall hook was modeled to be at home in any home with a beveled mounting, screw hole covers, and simple but attractively designed hooks.
 This particular model was made for my wife and I'm really proud of it.  My print used corkfill for the mount and vapor smoothed ASA for the hooks.
This hook and mounting is not rated for holding any amount of weight. The user takes all responsibility for use of this item. (In other words, please don't sue me if your print breaks and the very expensive and heavy object you were hanging on it shatters into a million fragile pieces.)
Included STLs:
Wall Hooks-Hook.stl - The hook you see here designed to mount into the wall mounts below. This print will require supports and may benefit from experimenting with the angle of printing in relation to the build plate. 
Wall Hooks-Hook_Experimental.stl - A design iteration that happened after the project was finished. This was the "You know what might work better" idea. This hook should print without supports and slide right into place. But I didn't test this one.
Wall Hooks-Hook_Experimental_w_8GA_hole.stl - Then I got to thinking "Who needs the wall mount at all? Put a hole in there for a standard 8 gauge wood screw and just mount it directly on the wall. Again, I haven't tested this one yet.
Wall Hooks-Screw_Hole_Cover.stl - This is the piece to hide the screw holes in the wall mount after mounting.
Wall Hooks-Wall_Mount_2.stl - This wall mount has 2 screw holes and places for 2 Wall Hooks-Hooks or Wall Hooks-Hook_Experimentals to slide in and hold without any additional fasteners. You will need some #6 screws (possibly with those plastic wall anchors) or mount this to the wall. This mount is only 100mm wide and should print even on mini printers.
Wall Hooks-Wall_Mount_3.stl - This is the same as Wall_Mount_2 except it has space for 3  Wall Hooks-Hooks or Wall Hooks-Hook_Experimentals and is 150mm wide.
Wall Hooks-Wall_Mount_4.stl - Same as Wall_Mount_2 or Wall_mount_3 but for 4 Wall Hooks-Hooks or Wall Hooks-Hook_Experimentals and is 200mm wide. 
Wall Hooks-Hook.stl
220 KB
Wall Hooks-Hook_Experimental.stl
212 KB
Wall Hooks-Hook_Experimental_w_8_GA_Hole.stl
221 KB
Wall Hooks-Screw_Hole_Cover.stl
28.1 KB
Wall Hooks-Shapeways Hook.stl
262 KB
Wall Hooks-Wall_Mount_2.stl
990 KB
Wall Hooks-Wall_Mount_3.stl
995 KB
Wall Hooks-Wall_Mount_4.stl
1000 KB