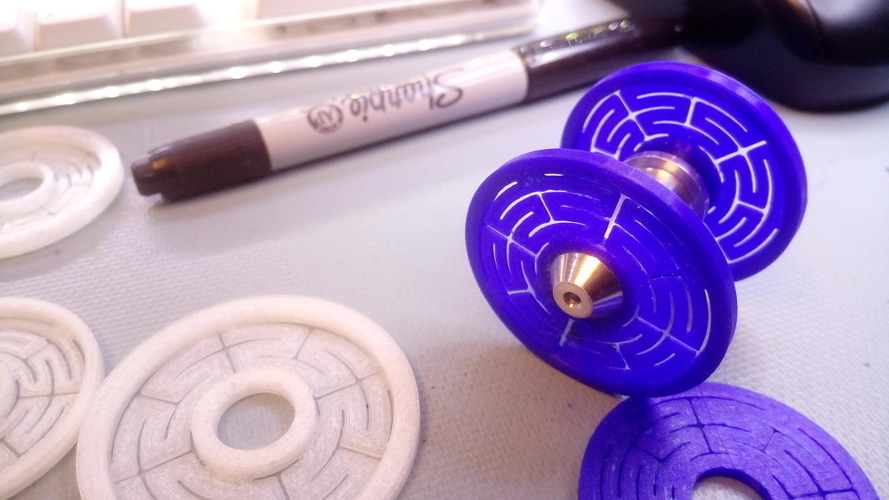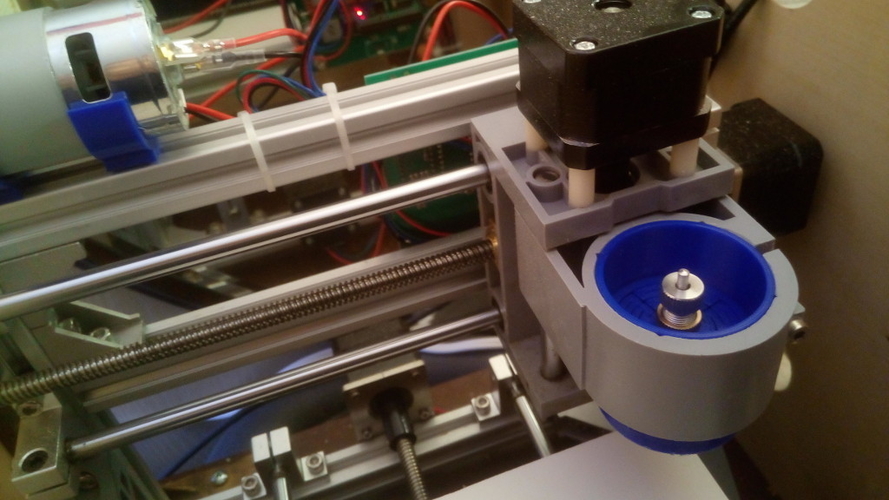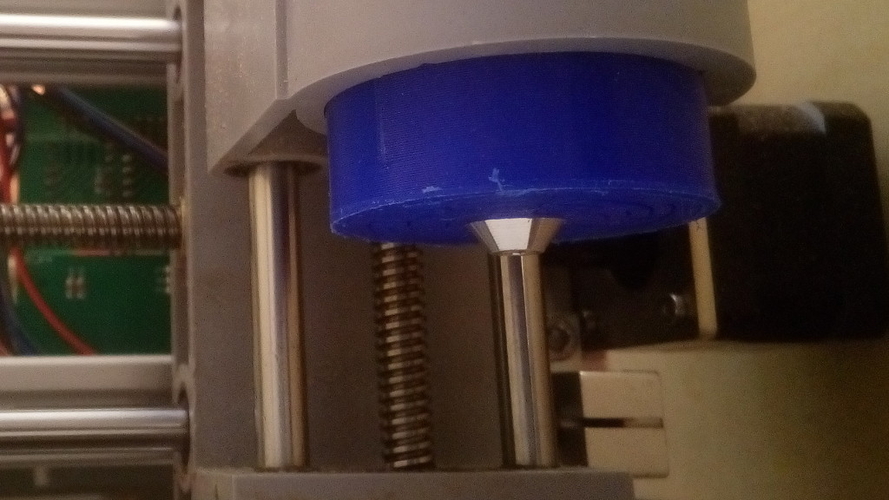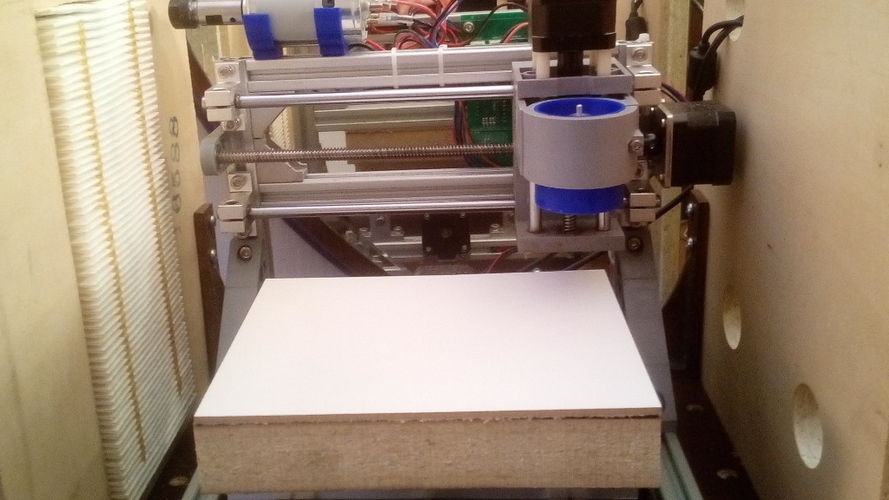 This is a 3D printed adaptor that adds a drag-knife mount to a 1610 CNC Mill/Engraver.  It uses two 3D printed diaphragm flexures mounted in a circular holder to provide the necessary Z-axis motion while being very rigid in the X/Y plane.
Drag-knives, available via Ebay very cheaply, are used to cut out vinyl stickers.  This adapter allows sticker cutting with a cheap CNC mill .
The complete write-up is here:  http://fixerdave.blogspot.com/...
Here are the Fusion 360 project files for the: 
Diaphragm:  https://a360.co/2Pa38aI
Housing: https://a360.co/2MBsCks
The design is free to download but it you want to buy me a cup of coffee then get the bundle:  https://pinshape.com/items/420...
Oh, and I included a spindle cradle as a place to hold the spindle motor when using the drag-knife.  It's not so great, but gets the job done.
Diaphram M6 v3.stl
3.76 MB
SpindleHolder M1 v3.stl
92.3 KB