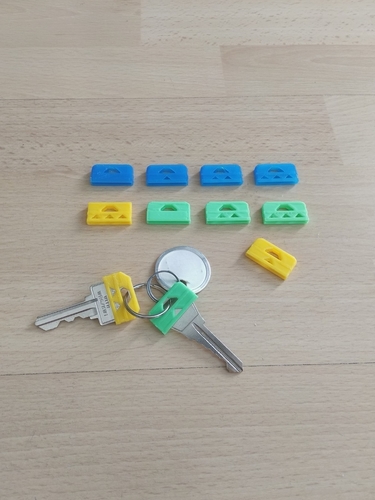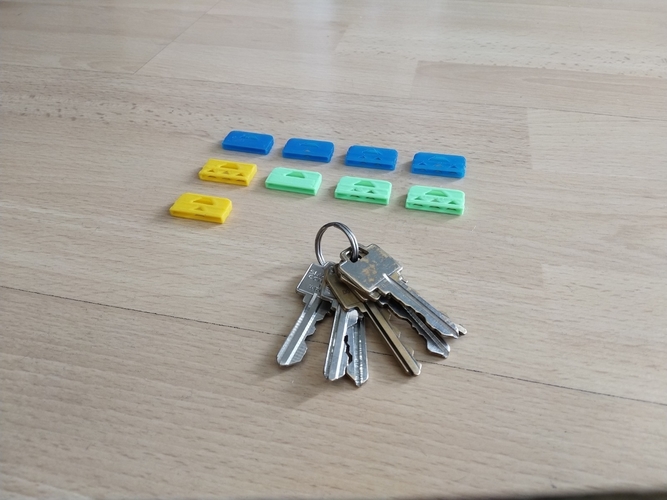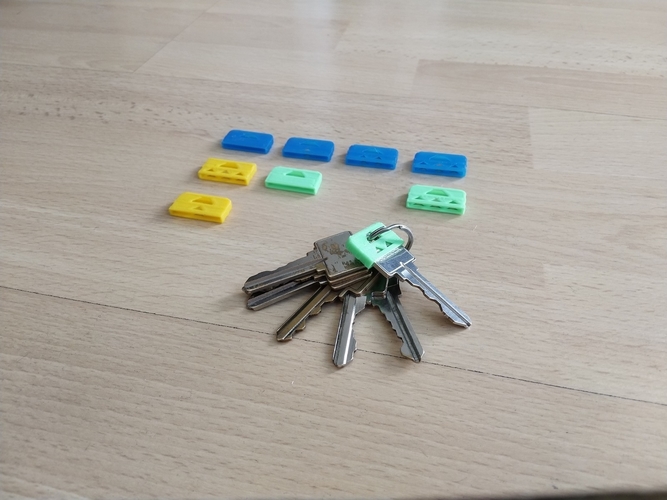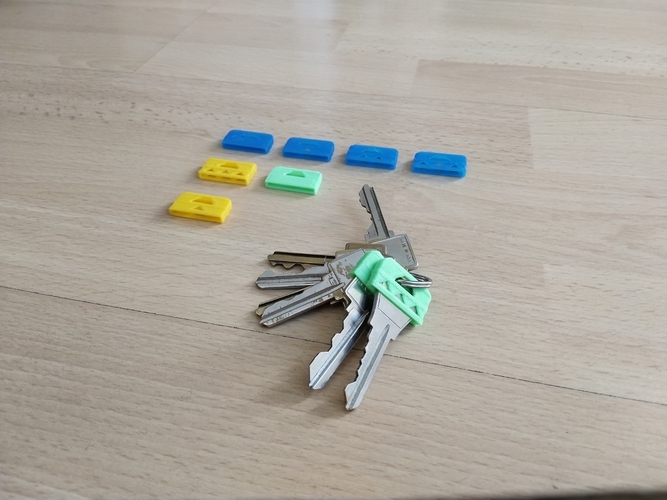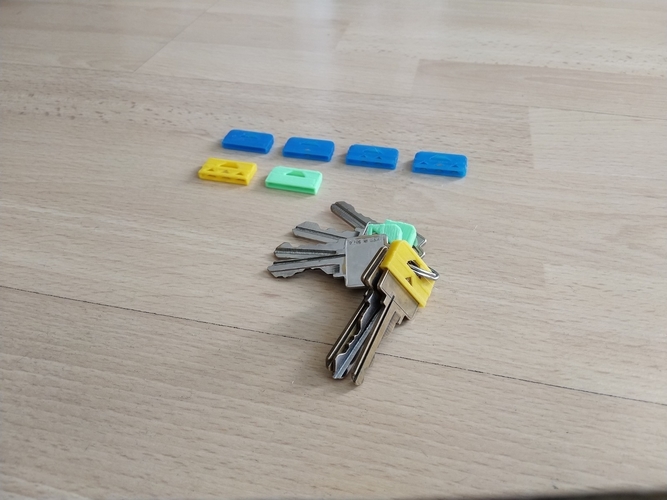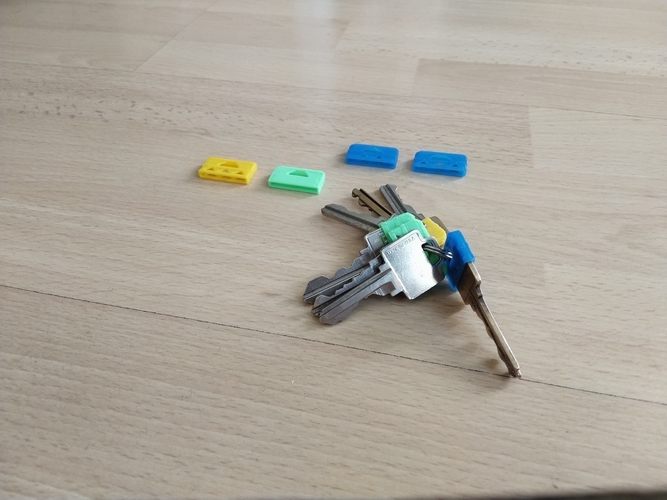 A pack of key covers to make it easy to identify different keys on your key ring. There are three shapes (square, bevel and rounded) and four hole patterns (0,1,2,3). So 12 STL files in total. Multiply that by the number of different colours you have and you should be able to uniquely identify all of your keys easily, even if you don't have many colour options.
These fit all of my keys, but if you need a different thickness or width for whatever key you have, then let me know the measurements and I can generate more STLs for you.
If you like this design you should check out my others at  https://pinshape.com/users/355...
KeyCoverBevel1.stl
18.5 KB
KeyCoverBevel3.stl
27.4 KB
KeyCoverRounded0.stl
50.4 KB
KeyCoverRounded1.stl
54.9 KB
KeyCoverRounded2.stl
59.3 KB
KeyCoverRounded3.stl
63.8 KB
KeyCoverSquare0.stl
11.8 KB
KeyCoverSquare1.stl
16.3 KB
KeyCoverSquare2.stl
20.7 KB
KeyCoverSquare3.stl
25.2 KB