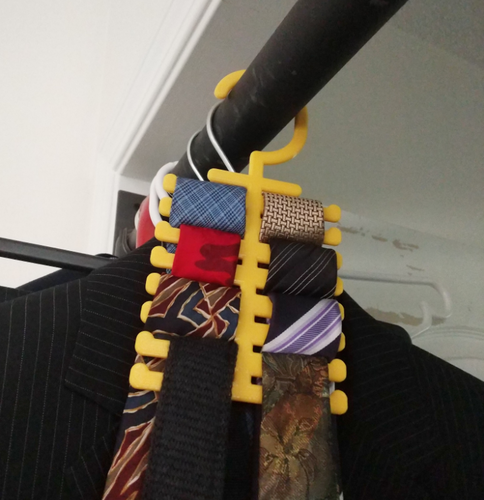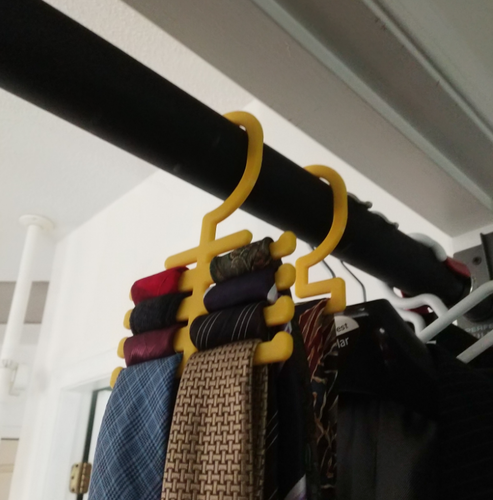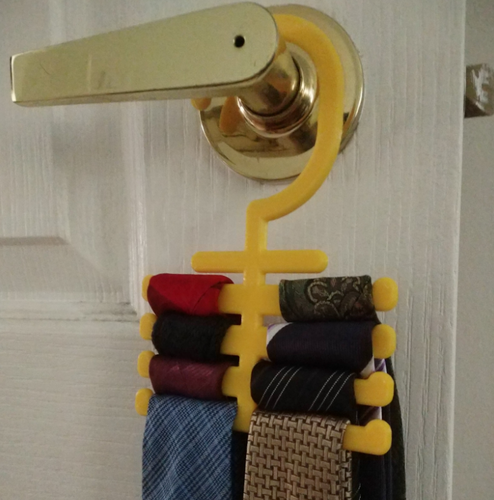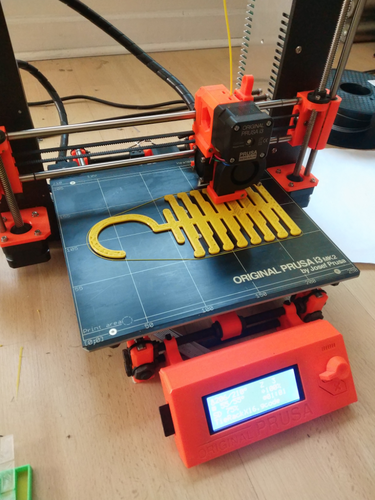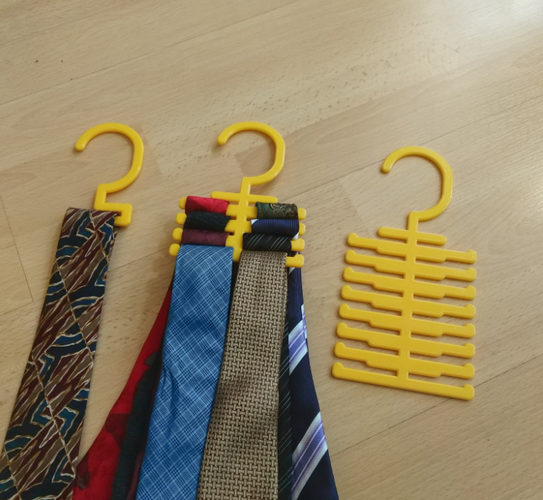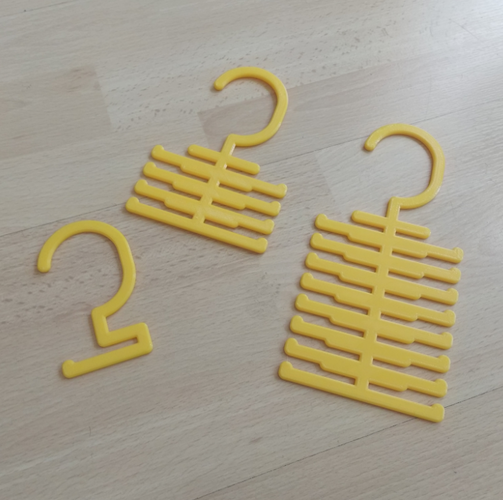 A pack of tie rack hangers that can hold various numbers of ties, depending on the number of ties you plan to own and/or the size of your print bed. From a single tie (TieRackX1.stl) to 18 ties (TieRackX18.stl)
If you have a special requirement for the hook (perhaps it needs to be very large?), then let me know and I'll try to accommodate.
If you like this design you should check out my others at  https://pinshape.com/users/355...