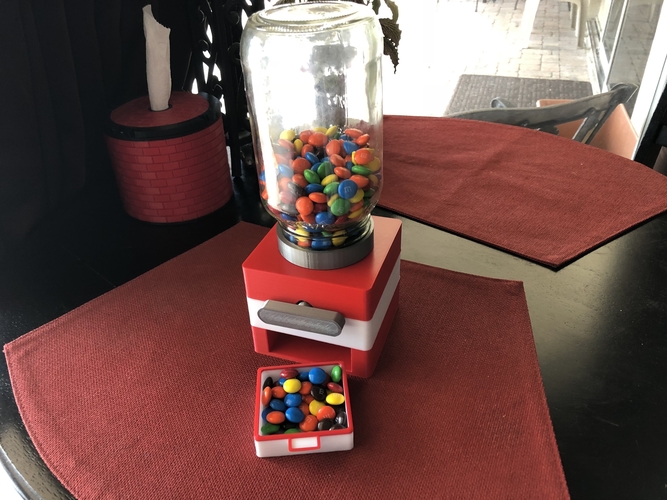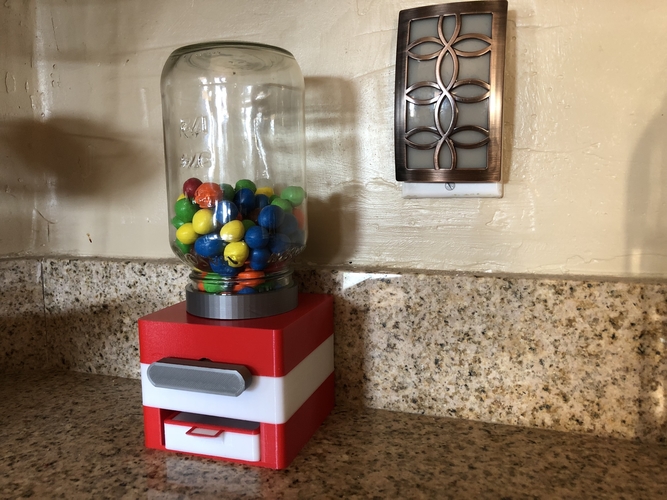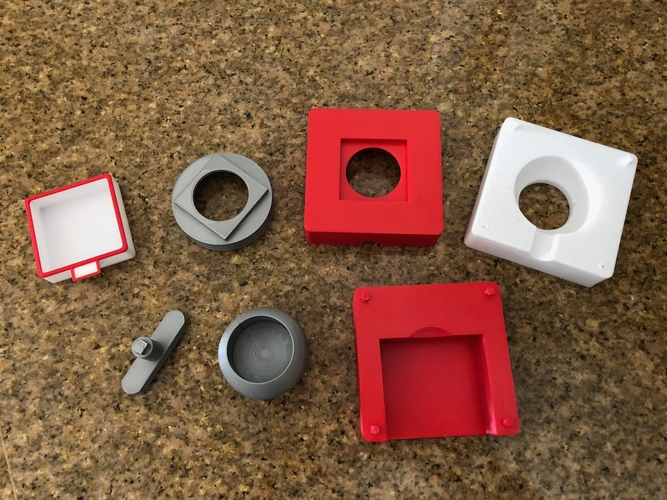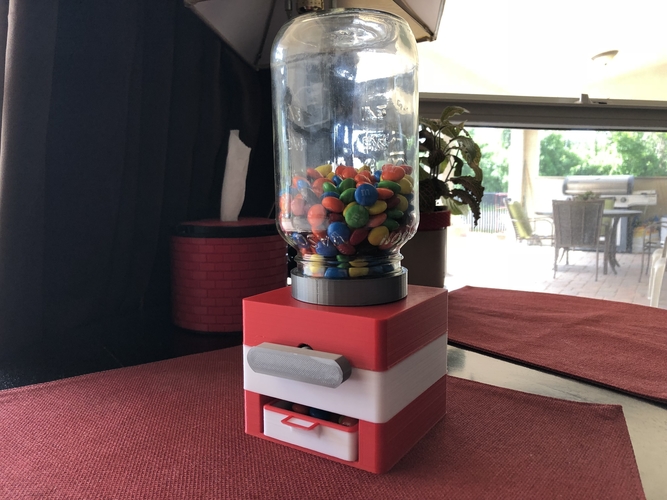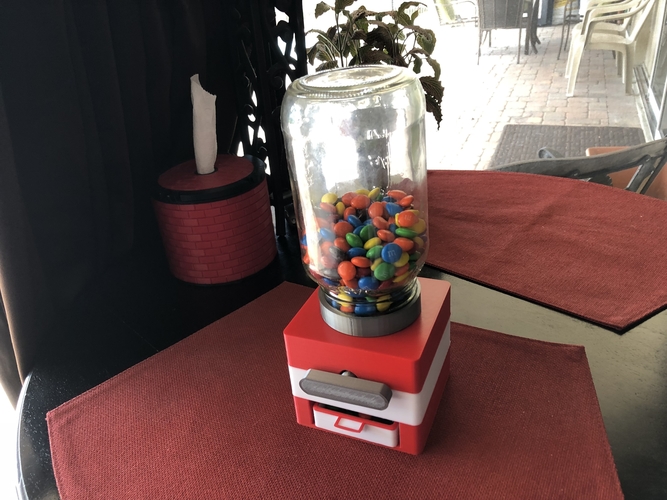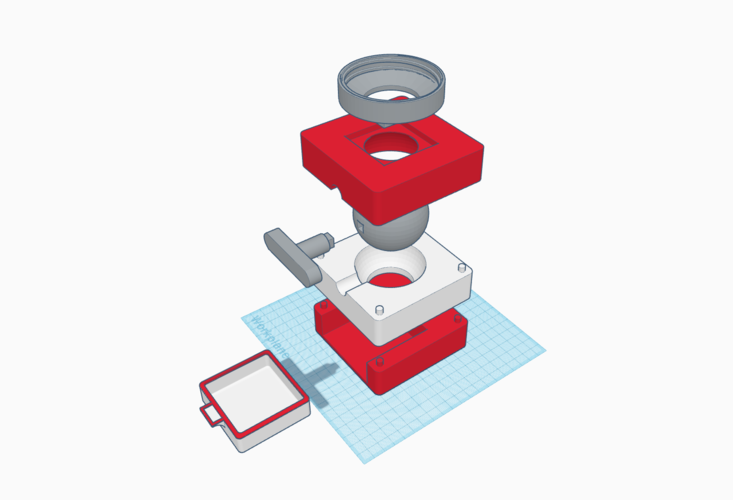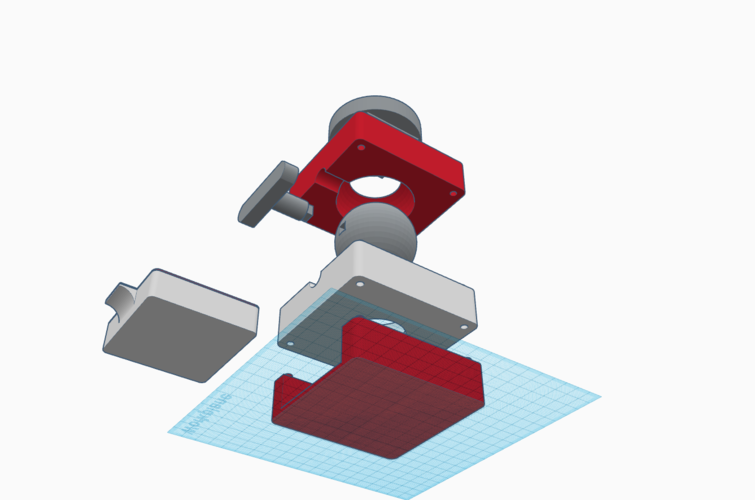 No Prints Yet

Be the first to upload a Print for this Design!
I set out to make a dispenser that would print fairly quickly and require no supports. I had to re-think a lot of the components to accomplish this, but am happy with the result.
It's threaded to match a standard Mason (Ball) jar used for canning.
The parts should all snap together firmly, but I hot glued the jar coupler to the top. I didn't want it to be possible for the glass jar to fall off. I made everything modular so it can be easily modified to suit other needs or tastes. I've included barrels that dispense just over the recommended serving size for plain and peanut M&M's. The plain ones dispense very smoothly and reliably, but the peanut sometimes will log jam at the top inside of the jar. If I make another I might make something to sit inside of the jar like a cross or cone to keep them from clumping together. Once assembled, take care if taking it apart again as the pegs might snap off if it comes apart at an angle. These were printed with no supports at all at 15% infill for everything except the handle which I did at 50% to make sure it didn't warp or shear off over time. Layer heights are 0.12mm. The parts were printed out in the orientations that are shown in the photo of all the parts laid out.
A video of it in action can be found here:
My source model was made in Tinkercad and can be found here:
https://www.tinkercad.com/things/dAwKPglaaga
Please share any prints or remixes! I have ideas for other handles, barrels, and couplers for different containers in the future. I learned a lot making this model and have some great new techniques to use going forward.
Dispenser-jar-coupler.stl
129 KB
Dispenser-barrel-peanut.stl
200 KB
Dispenser-barrel-plain.stl
186 KB
Dispenser-bottom.stl
72.6 KB
Dispenser-handle.stl
20.6 KB