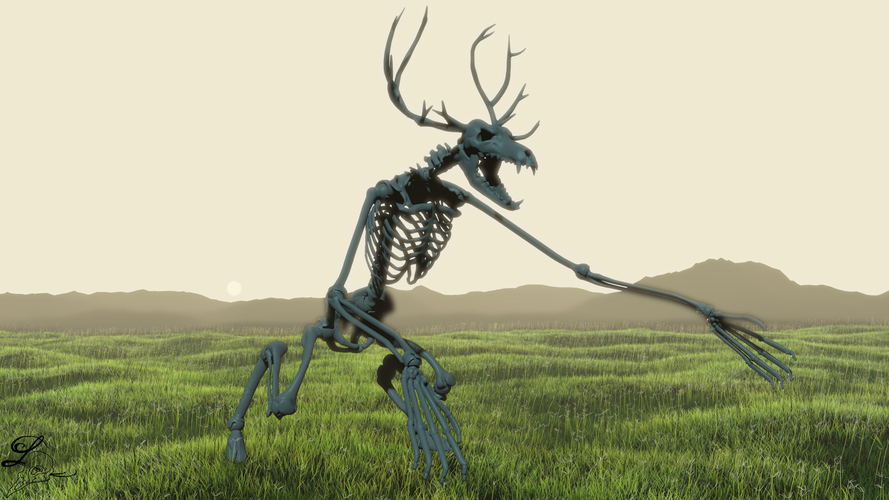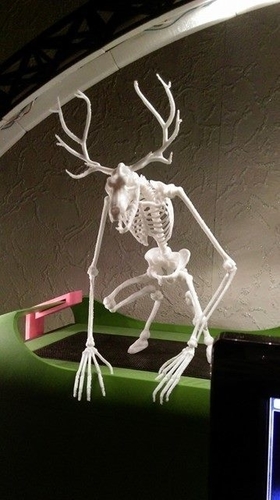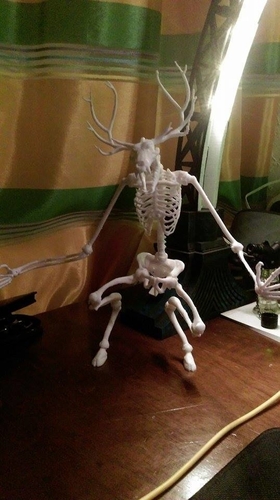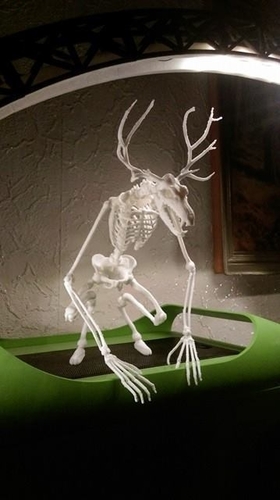 No Prints Yet

Be the first to upload a Print for this Design!
"The Wendigo was gaunt to the point of emaciation, its desiccated skin pulled tightly over its bones. With its bones pushing out against its skin, its complexion the ash gray of death, and its eyes pushed back deep into their sockets, the Wendigo looked like a gaunt skeleton recently disinterred from the grave. What lips it had were tattered and bloody [....] Unclean and suffering from suppurations of the flesh, the Wendigo gave off a strange and eerie odor of decay and decomposition, of death and corruption."
This is my interpretation of the Wendigo Skeleton.
Printig Tipps: All parts with an R must be mirrored Print first layer with 0.3mm, rest with <0.15mm Print with support
Check news and Infos on Facebook too =) https://www.facebook.com/Unkno...
Thank u for download'n'like =)
And check my other prints too =)
Wendigo Arm1 R.stl
2.51 MB
Wendigo Arm2 R.stl
3.34 MB
Wendigo Becken M.stl
5.5 MB
Wendigo Beine1 R.stl
3.08 MB
Wendigo Beine2 R.stl
3.62 MB
Wendigo Beine3 R.stl
2.77 MB
Wendigo Fuss R.stl
1.7 MB
Wendigo Hand R.stl
1.54 MB
Wendigo Kopf 1.stl
3.22 MB
Wendigo Kopf 2.stl
703 KB
Wendigo Körper.stl
3.33 MB