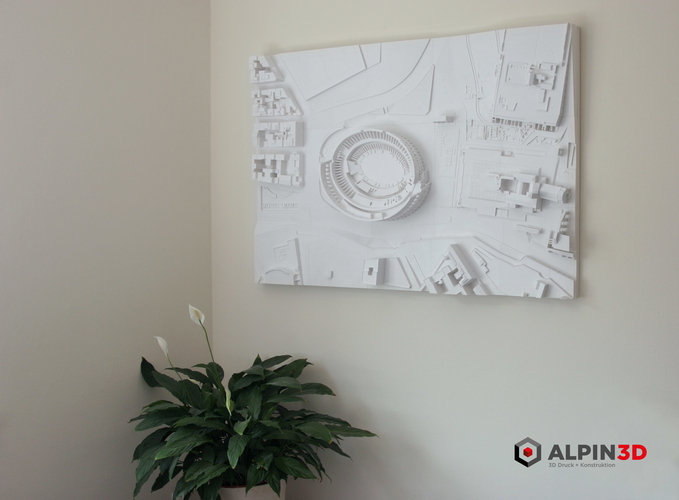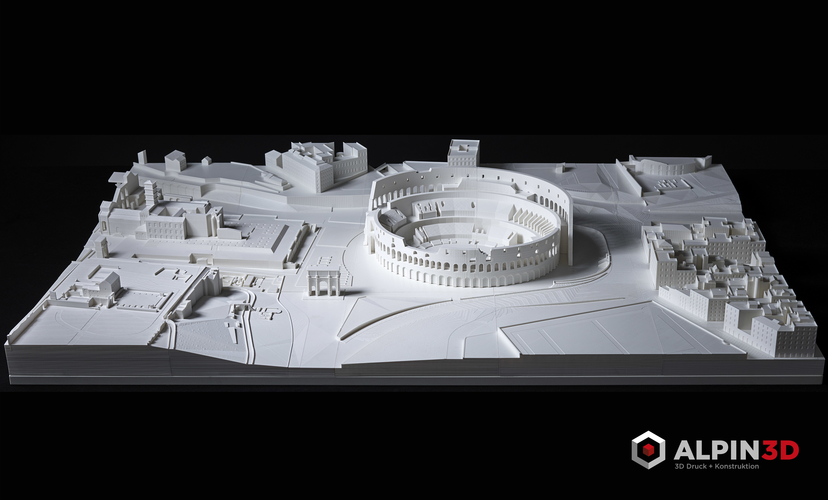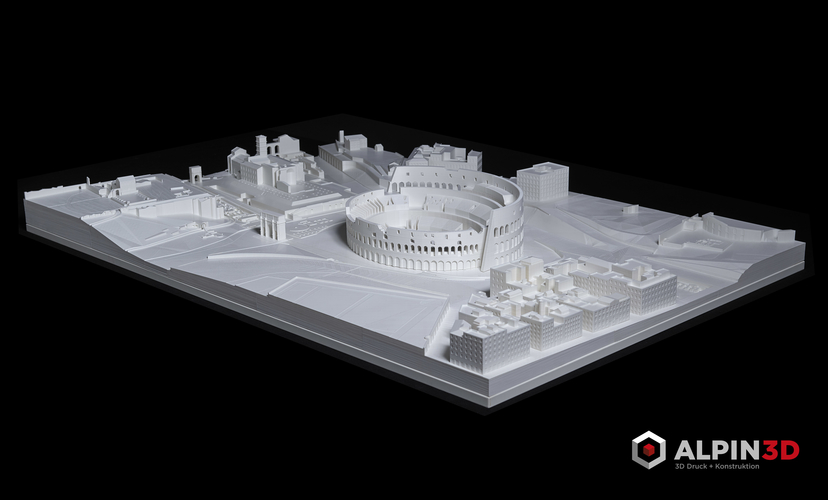 3D-Model - Area around the colosseum in Rome in a scale of 1:500. Base 1,2 x 0,8 m
You get 2 versions in one package: V1 – 18 x 18 cm ground plate (35 pc.) V2 – 24 x 26,6 cm ground plate (15 pc.)
Following sights are viewed:
-          Colosseum
-          Arch of Constantine
-          Titusbogen
-          San Sebastiano al Palatino
-          Tempio di Eliogabalo
-          Biglietteria Domus Aurea
-          Santa Francesca Romana
Print the numbered baseplates one by one and frame them as explained further below. Grind the connection points and glue them together with a two-component glue – The connection area must be grease-free. 2C-Glue UHU - https://www.amazon.de/dp/B077CMYFZX
To attach the model to a wall, glue it onto a same sized wooden board. Therefore, we suggest this adhesive composition - https://www.amazon.de/dp/B0057QZ6R4 This glue needs to be put thinly on the wooden board. Press the model evenly onto the plate and clamp them together.
Printed out of white PLA. Not all parts need support.