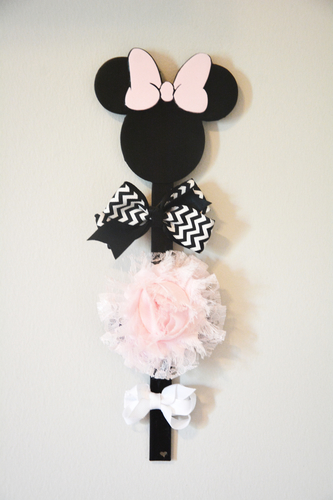 Printable Minnie Mouse Silhouette to hold bows. Comes in 2 parts that are then glued together.
Print takes roughly 2.5 hours.
Visit my website to see more designs and work I have done. www.adylinn.com
STLs included: bow holder top and bow holder bottom. Files have been repaired and saved in optimal orientation).
Files included: Print and Finishing Info (.txt and PDF) and License (PDF)
Minnie Mouse Bow Holder Bottom.stl
241 KB
Minnie Mouse Silhouette Top.stl
370 KB
Print and Finishing Info.pdf
16.6 KB
Print and Finishing Info.txt
584 Bytes