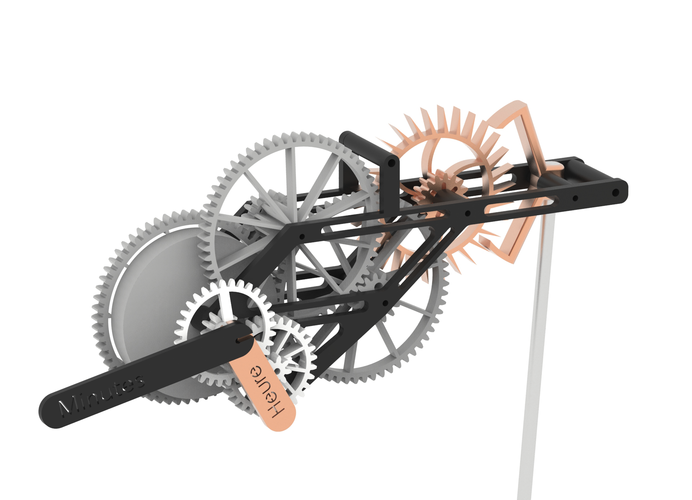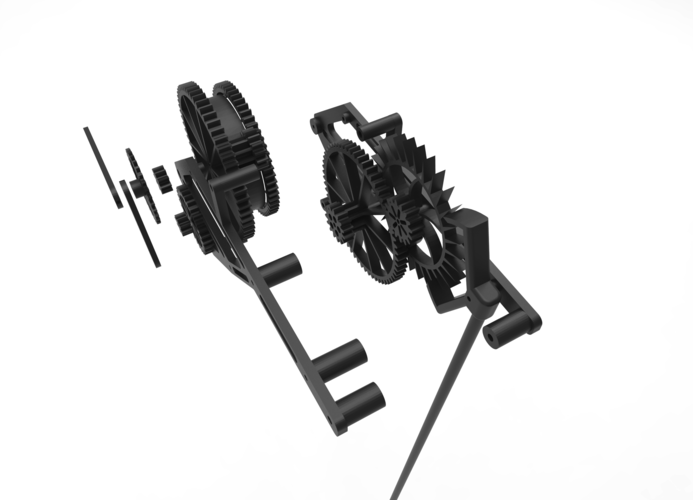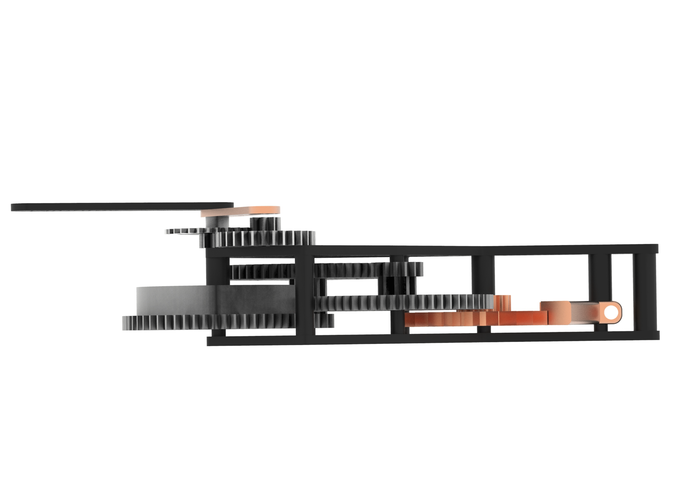 No Prints Yet

Be the first to upload a Print for this Design!
A fully working Pendulum Clock with a ratchet to make the clock work again.
It have been tested and it's ticking for about 24h, The width of the Pendulum need's to be about 2m in length to reach the perfect second but you will need to try which length work's for you !
FullyAssembled - Roue_dentée_EQUATIONS-26.STL
130 KB
FullyAssembled - Remontoir-1.STL
27.6 KB
FullyAssembled - Cage_Avant_arriere-5.STL
248 KB
FullyAssembled - Aiguilles-1.STL
39.1 KB
FullyAssembled - Aiguilles-2.STL
25.9 KB
FullyAssembled - Ancre-1.STL
318 KB
FullyAssembled - Cage_Avant_arriere-2.STL
256 KB
FullyAssembled - Remontoir-2.STL
558 KB
FullyAssembled - Remontoir-3.STL
227 KB
FullyAssembled - Roue_dechappement-1.STL
427 KB
FullyAssembled - Roue_dentée_avant-2.STL
313 KB
FullyAssembled - Roue_dentée_EQUATIONS-24.STL
590 KB
FullyAssembled - Roue_dentée_EQUATIONS-25.STL
592 KB
FullyAssembled - Roue_dentée_EQUATIONS-27.STL
425 KB