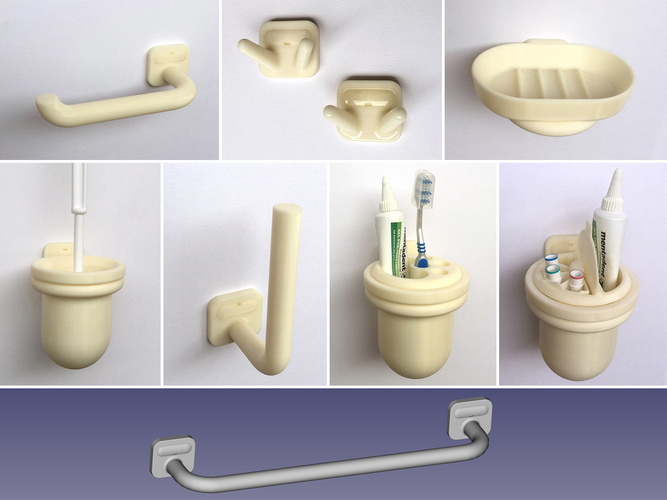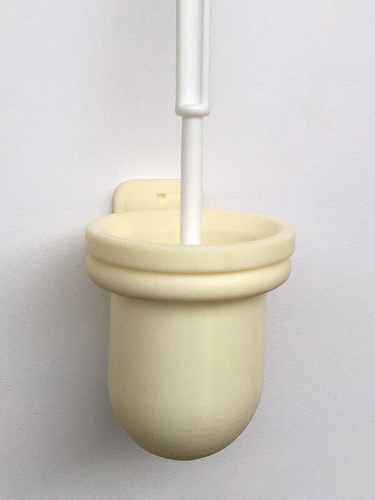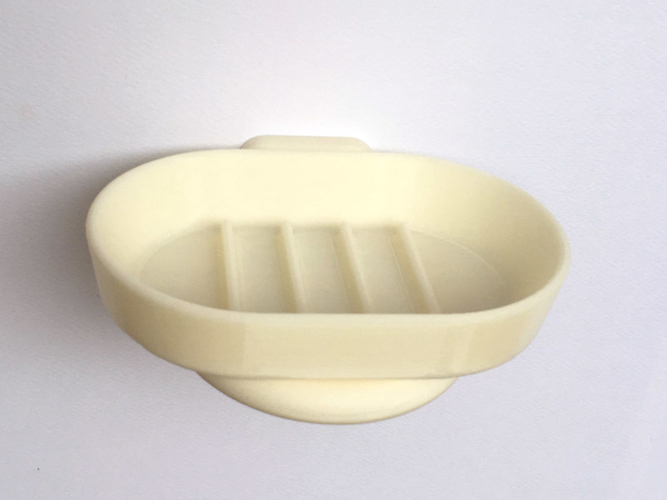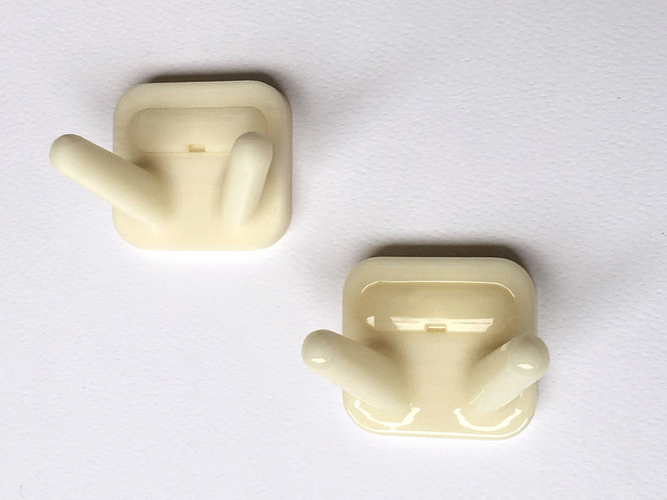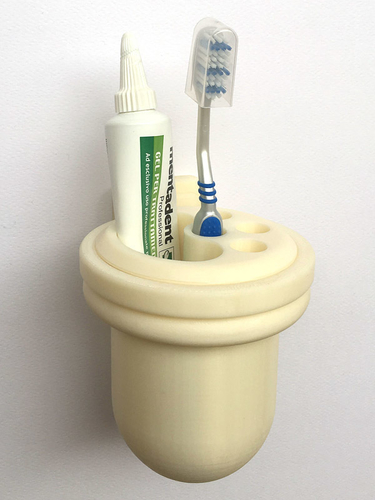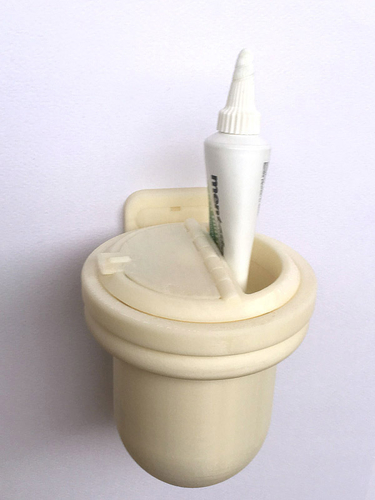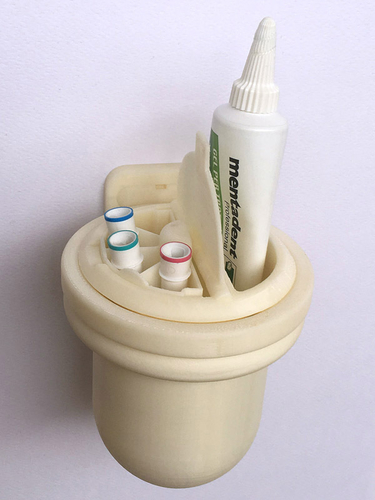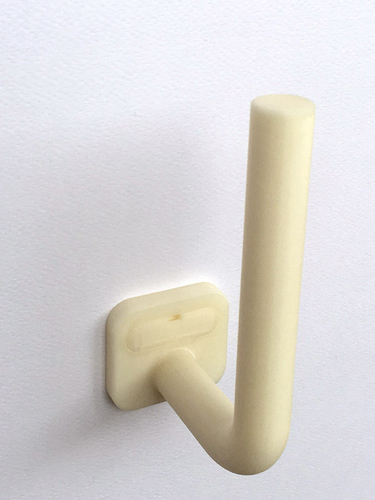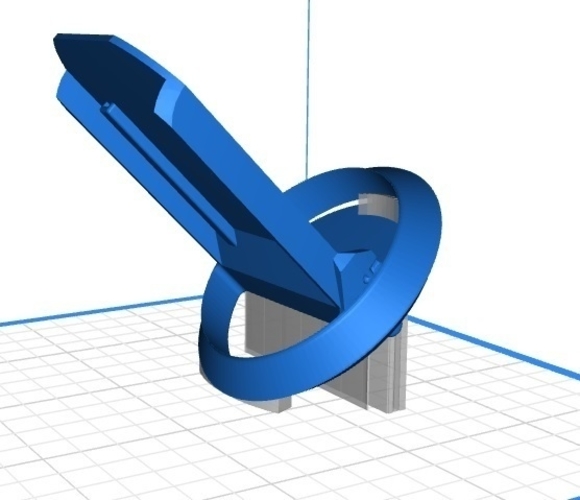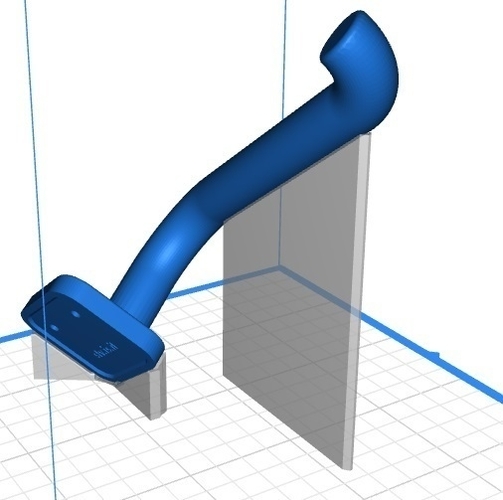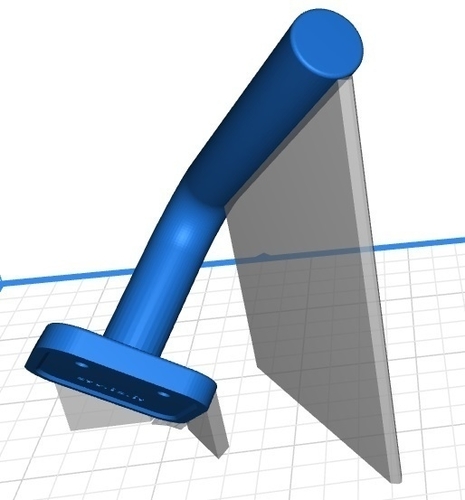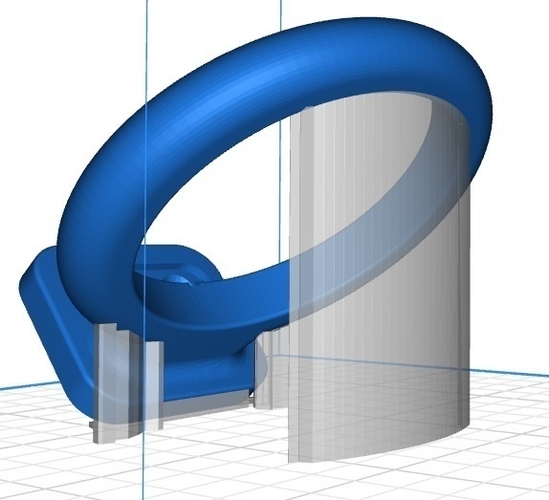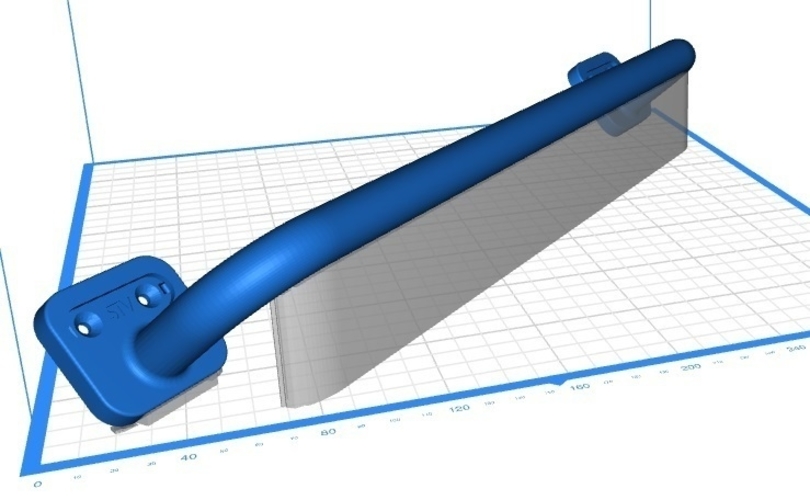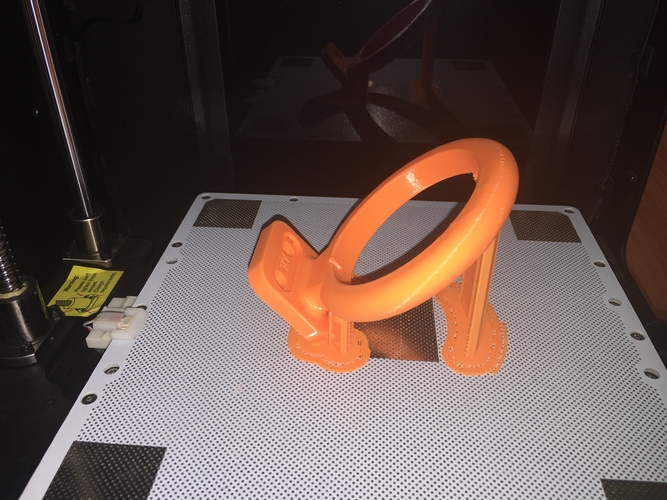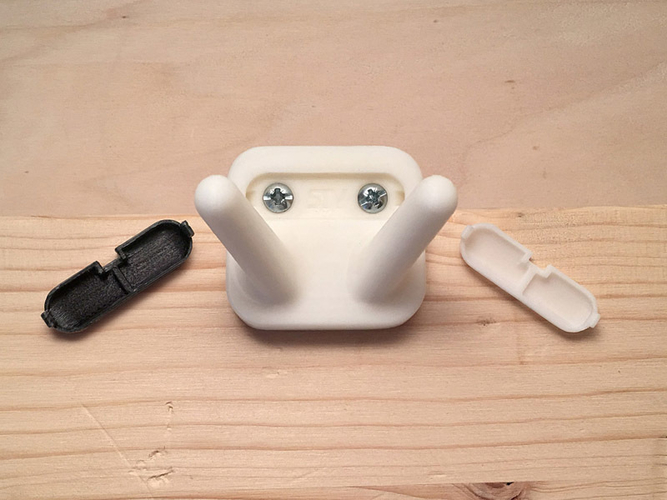 No Prints Yet

Be the first to upload a Print for this Design!
Bathroom accessories, complete professional set (not toys)
HERE 2 TEST FILES and Soapdish holder "single"
ALL FILES HERE: https://www.redpah.com/product/4084/
Double robe hook
Towel bar 35 cm/14 inch (for printers with at least 30x30 cm of area)
Soapdish holder
Toilet brush holder (diameter 70 mm/2.75 inch)
Toilet paper holder - Vertical
Toilet paper holder - Horizontal
Toothbrushs holder
Oral-B Toothbrushs holder
The elements can be fixed to the wall with 2 screws and the special rear recess allows the use of silicone or double-sided adhesive tape without seeing anything. A small cover (the same for all the elements) allows to hide the screws and can be easily removed in case of need. With acetone vapors or "XTC-3D resin" you can get a beautiful shiny industrial appearance and no one will say that you printed it in your home.
The production is optimized thanks to "Ring_Support" and "Glass_Container", parts used to compose different elements (see under).
Toothbrushs Holder: Ring_Support + Glass_Container + Toothbrushs_Cover Oral-B Toothbrushs Holder: Ring_Support + Glass_Container + OralB_Cover Soapdish holder. : RingSupport + Soapdish_Element Toilet brush holder: Ring_Support + Glass_Container
Tips for printing: To make everything more resistant, tilt the elements to be printed at 45°-50°, so there will be filaments that will better connect the hook to the fixed part on the wall (the .stl files are already set).
Sapone_solo-(Soap_single)_0.stl
498 KB
Sapone_solo-(Soap_single).stl
499 KB
Ring_Support_test_part.stl
505 KB
Coperchietto_viti.stl
57.9 KB
Ring_Support_test_part-0.stl
505 KB