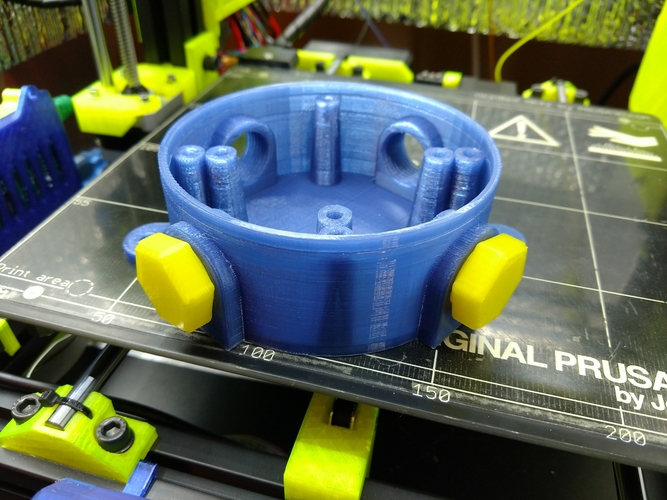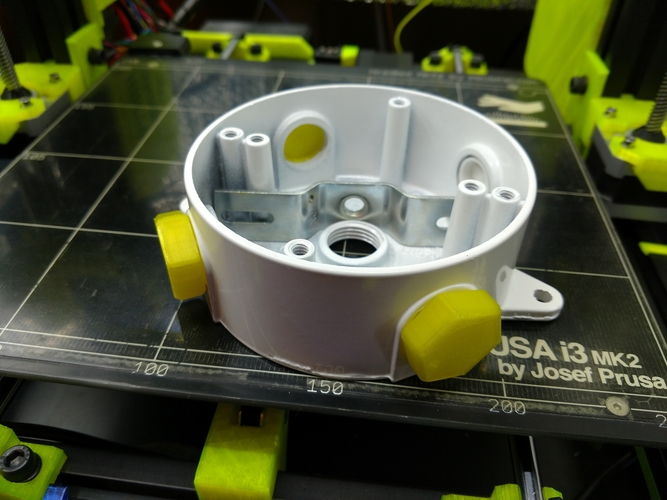 This is a threaded plug (cap) for electrical junction boxes. There are both 1/2-inch and 3/4-inch versions as well as versions that include a hex thumb screw for easy tightening/loosening (which I highly recommend--who wants to carry around a huge flat-head screwdriver just for plugs?).
Note: I highly recommend using some dielectric grease on the threads to ensure water can't get into your electrical box.
Remember: In order to comply with the National Electrical Code (NEC) you'll have to print this in a flame-retardant filament and protect it from UV rays somehow (either by using UV-stable filament or painting with a UV-protective coating).
Printing:
Print @0.2mm layer height with three perimeters and it should turn out fine.  I used 15% infill but that doesn't really matter much (it's just a plug--it'll be fine).
Threaded Electrical Junction Box Plug (Half Inch).stl
955 KB
Threaded Electrical Junction Box Plug (Three Quarter Inch).stl
1000 KB
Threaded Electrical Junction Box Plug with Hex Thumb Screw (Half Inch).stl
1.78 MB
Threaded Electrical Junction Box Plug with Hex Thumb Screw (Three Quarter Inch).stl
1.84 MB