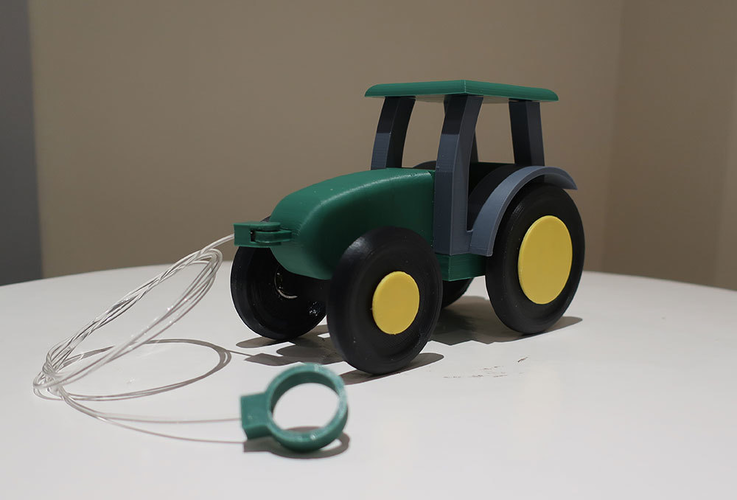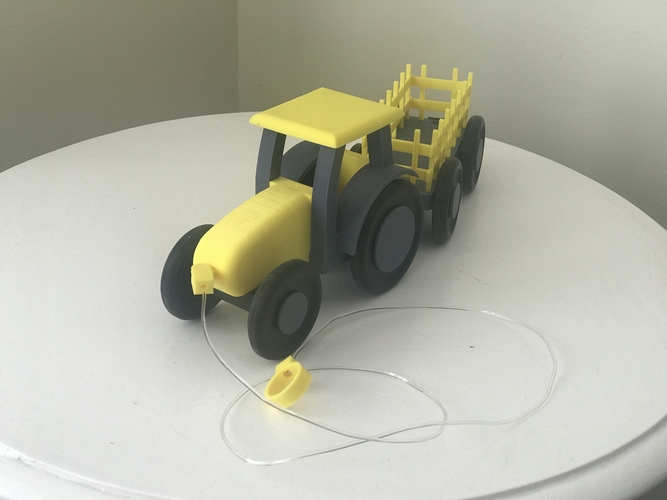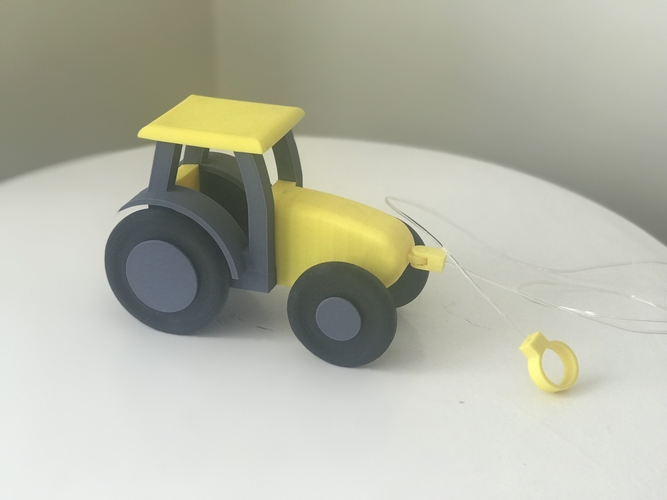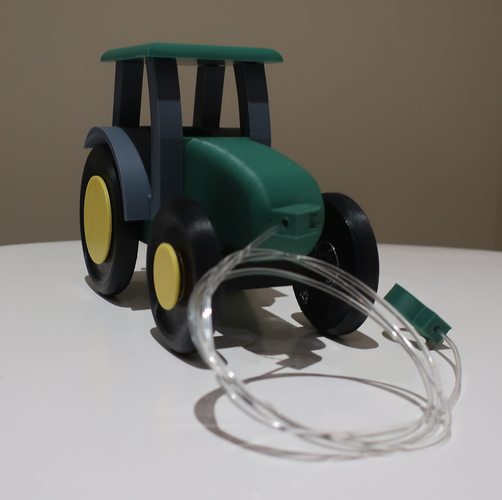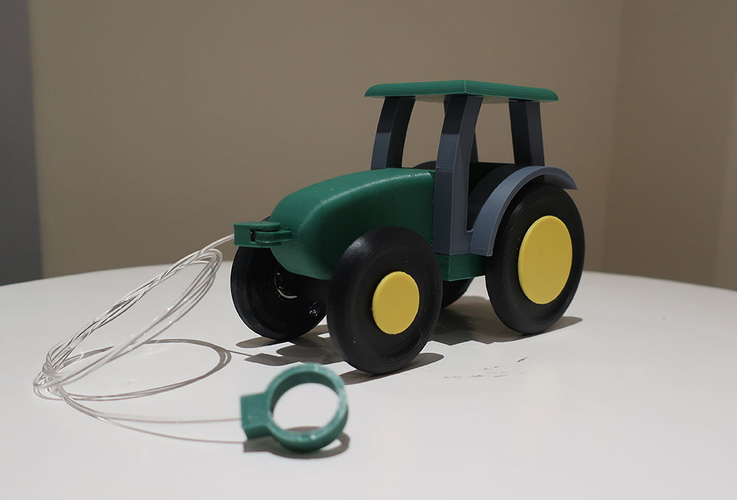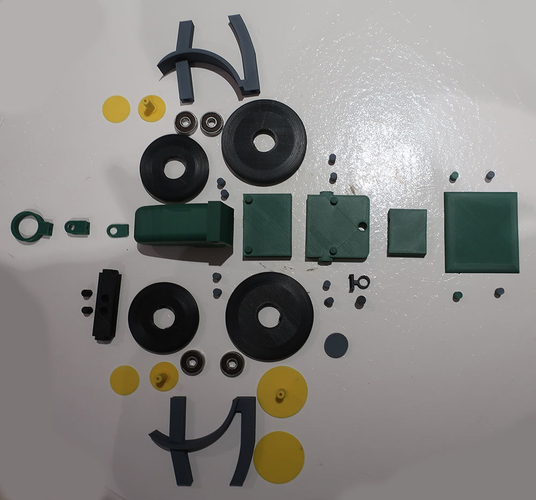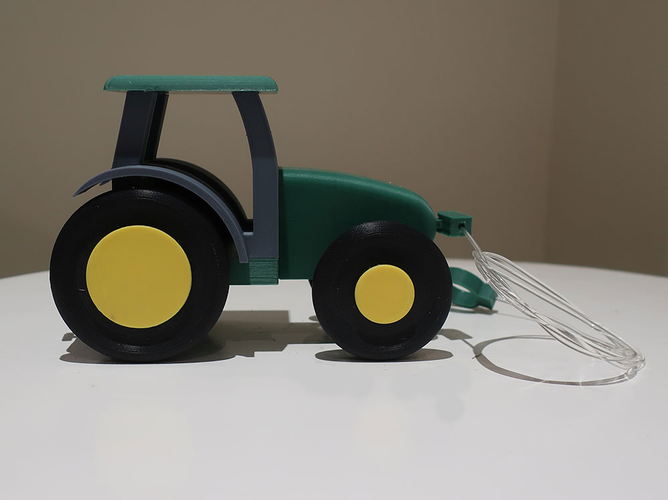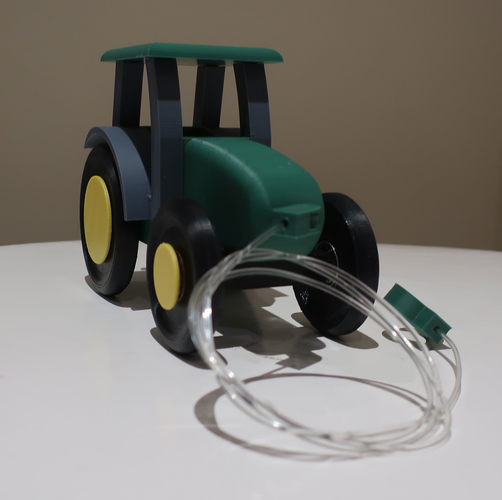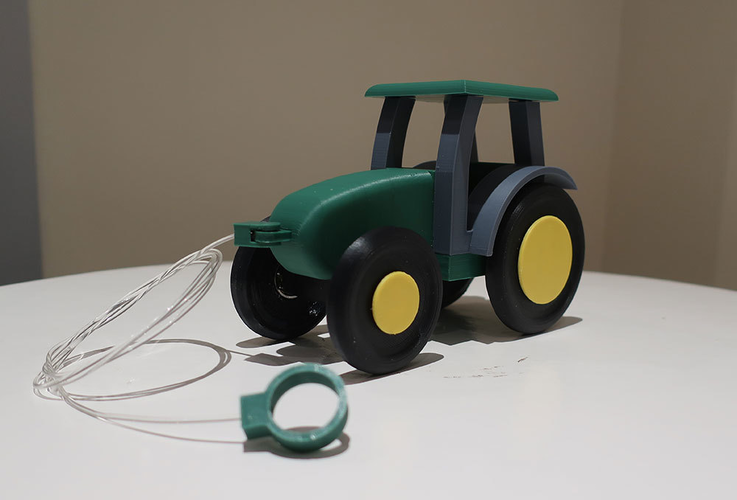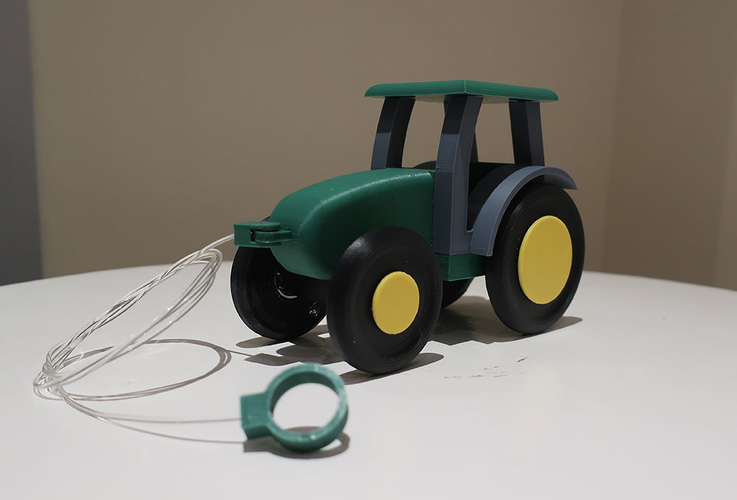 Printed in ABS, but will print equally well in PLA.
Pull string is flexi filament, but any cord can be used.
Many parts, but not a difficult build. Print the parts and put it all together. 
Printed tolerances will always vary from machine to machine. If you get it right, everything can be interference fitted, meaning no glue required. For small kids, it is suggested that you do glue parts together, as there are many small parts.
Parts list not necessary, it is self explanatory.
The wheels do have 626 bearings for free rolling, but using your favourite CAD program, you can redesign to work without bearings easily.
The couplings use 10mm x 7mm neodynium magnets.
I will publish the trailer STLs depending on demand..or just email me directly and I will happily help.
Please post your print. I would love to see another one !!!
Contact me .. [email protected] .. happy to assist if I can.
Body Joint Plate Pin.stl
21.3 KB
Pull Handle - Body Joint Plate.stl
25.3 KB
Cabin Back Wall.stl
60.6 KB
Cabin Base Connector.stl
49.9 KB
Cabin Base Front.stl
55 KB
Cabin Base Rear.stl
170 KB
Cabin Front Wall.stl
86.2 KB
Cabin Side Wall LHS.stl
228 KB
Cabin Side Wall RHS.stl
201 KB
Finger Pull Ring.stl
79.6 KB
Front Wheel Connector Cover.stl
27.6 KB
Front Wheel Connector.stl
120 KB
Generic Construction Pin.stl
34 KB
Magnetic Coupler Pin .stl
23 KB
Magnetic Coupler.stl
34.7 KB
Pull String Coupler Pin.stl
21 KB
Pull String Coupler.stl
81.9 KB
Rear Wheel Connector Cover.stl
36.4 KB
Rear Wheel Connector.stl
144 KB