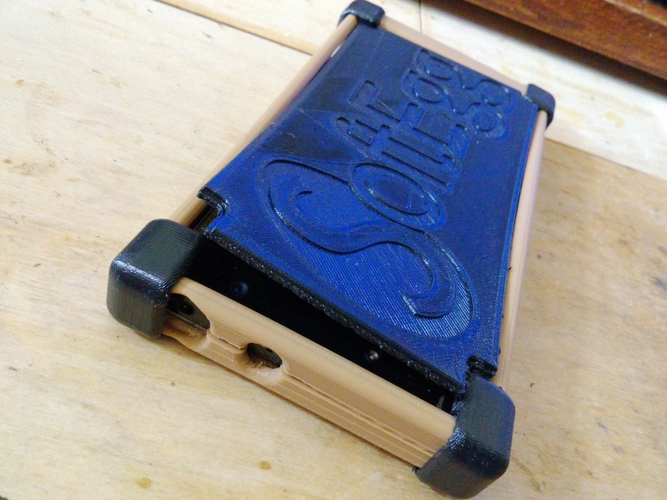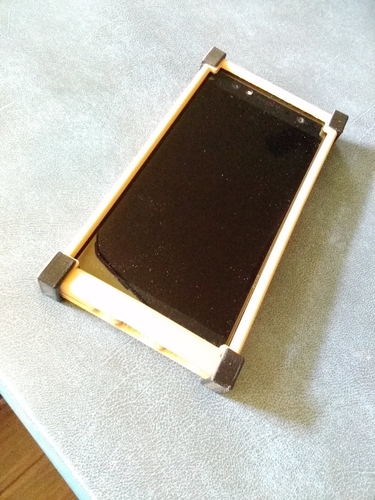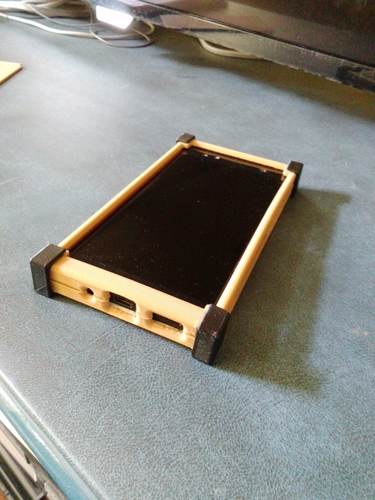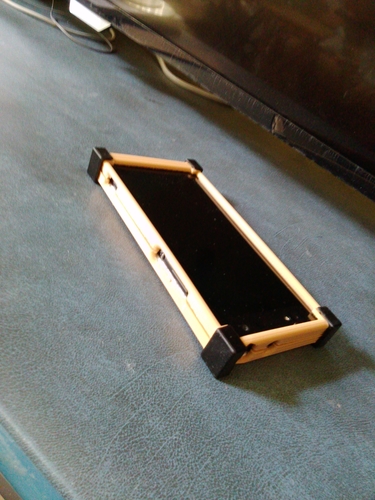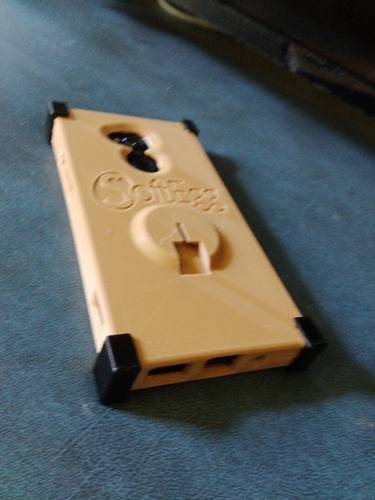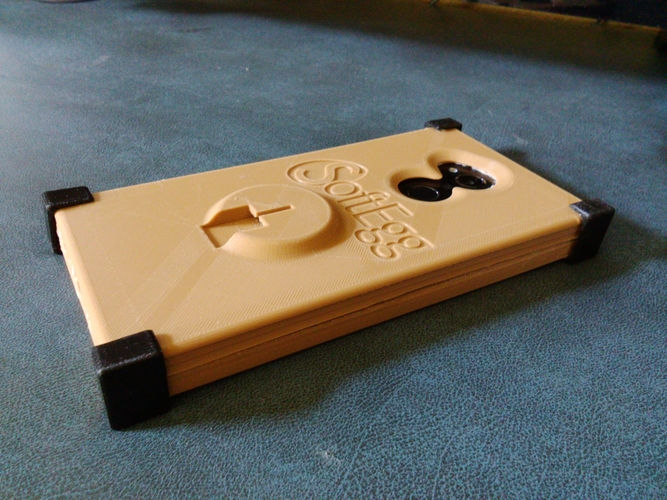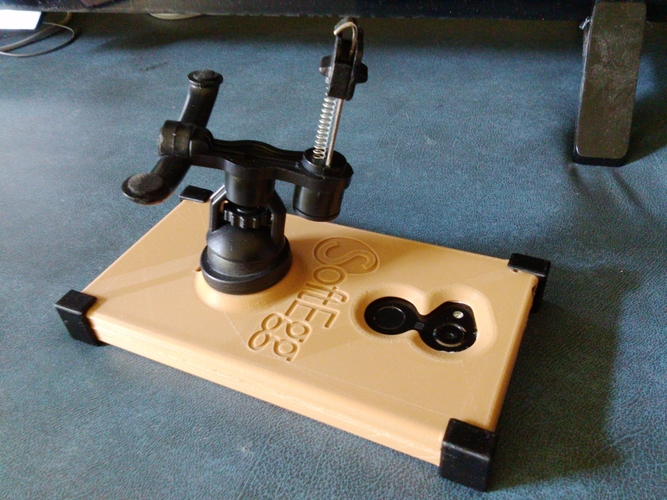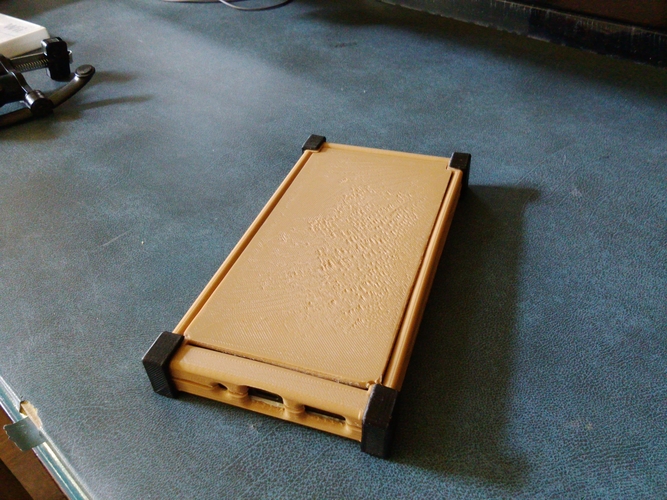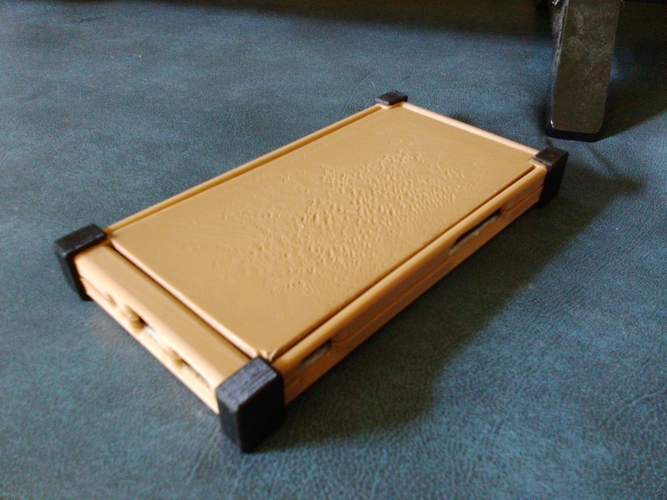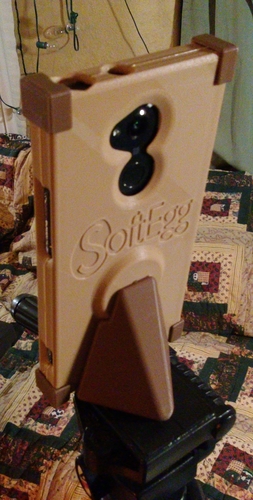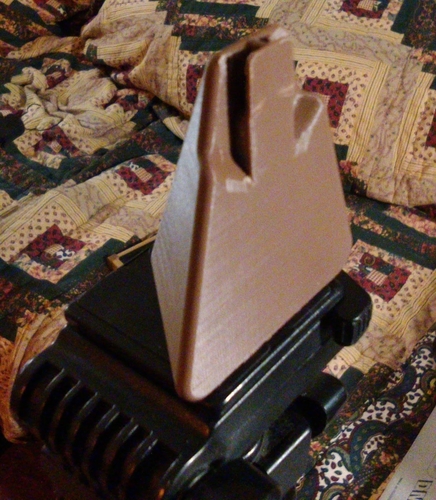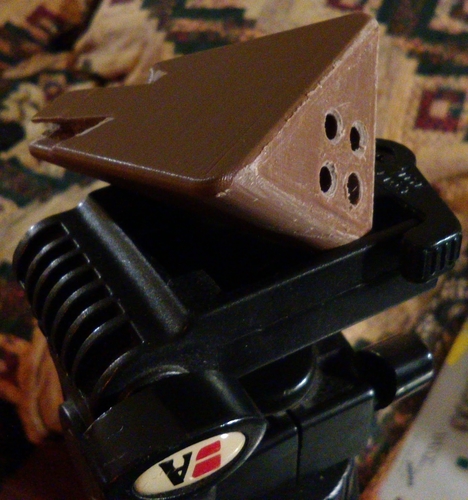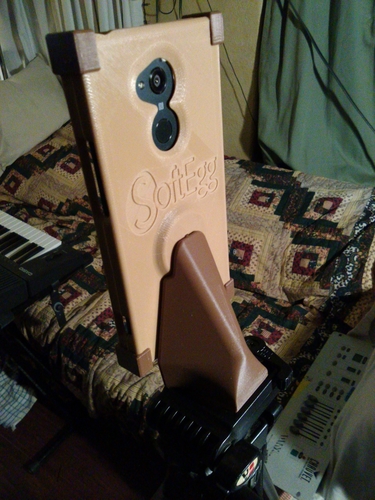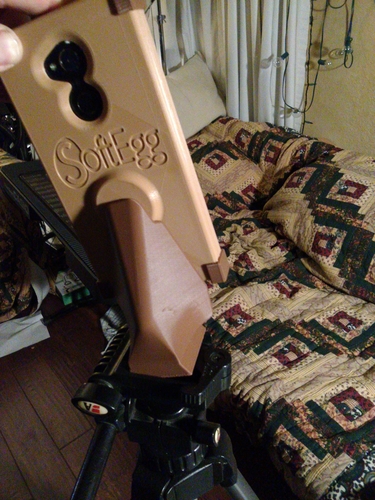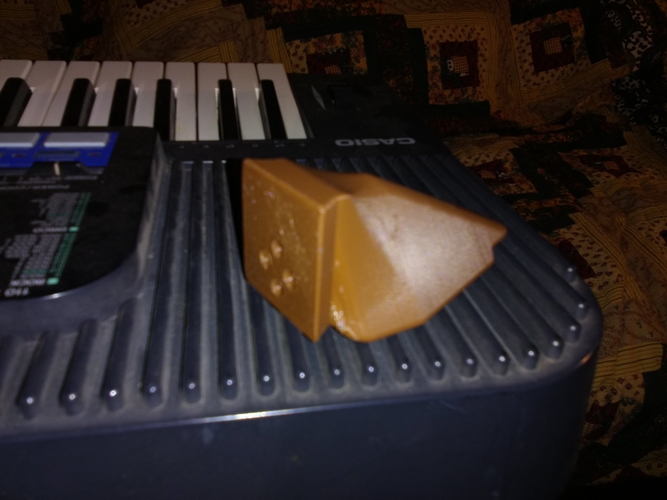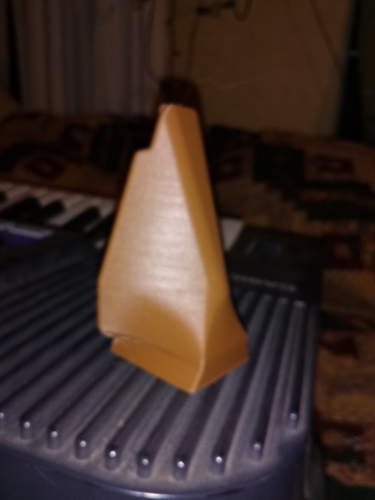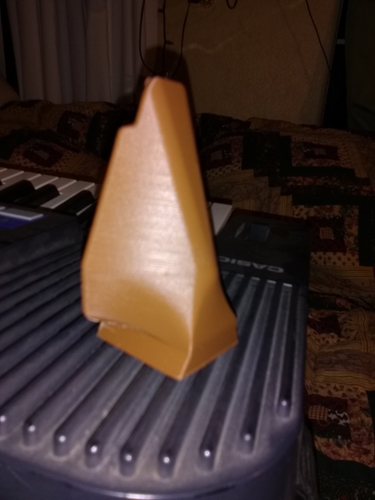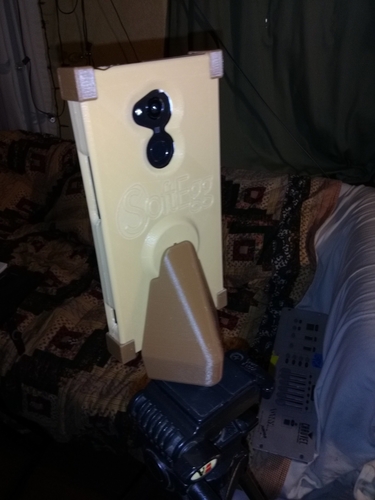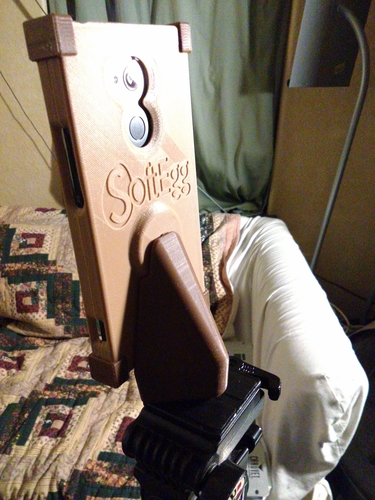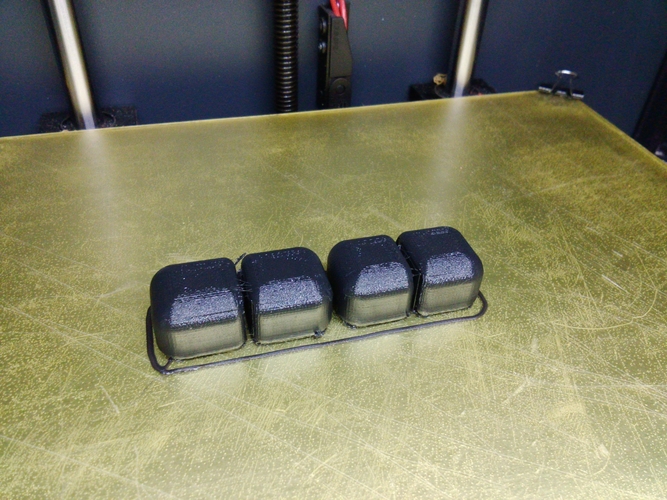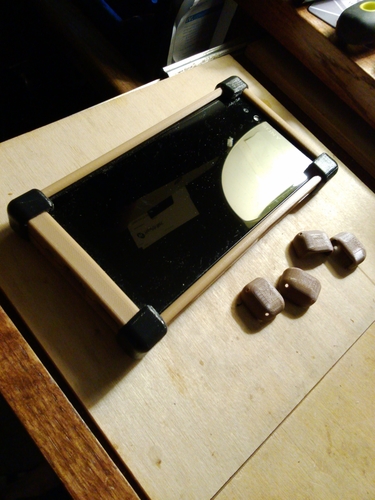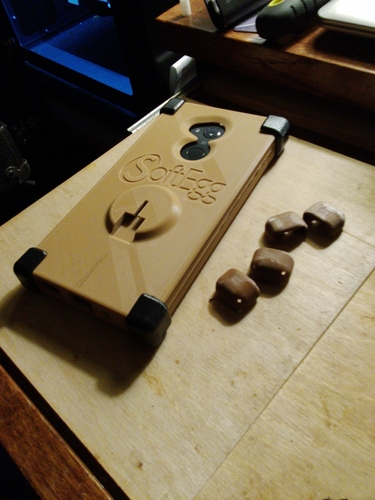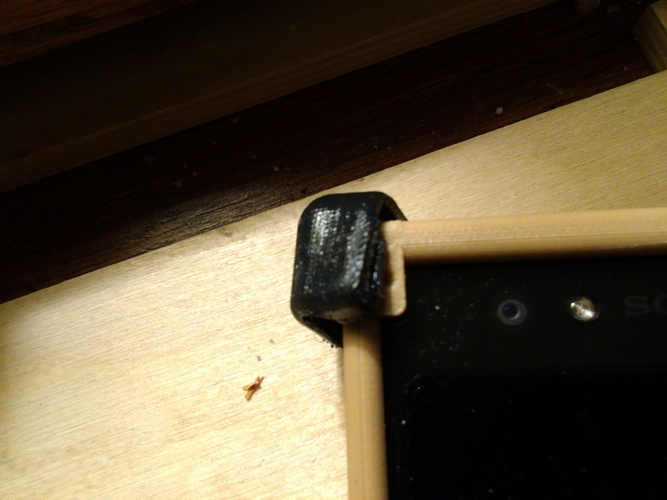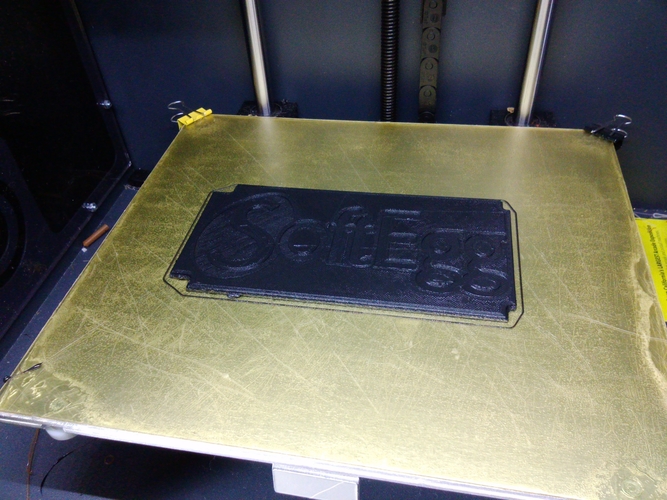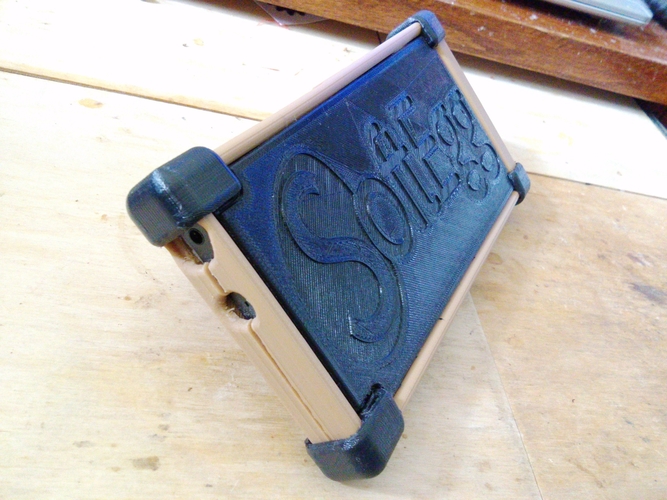 This phone case for the Sony Xperia XA2 Ultra is super rugged! It also includes multiple features not found in other phone cases.
There are three different types of corners included:
The normal square corners  allow the case to stand upright on it's own, but are kinda pointy and uncomfortable in pockets. 
The" Roundy" corners  are much easier on the pockets. 
The "Roundy 2" corners are a larger option that can be printed with Ninjaflex (TPU) rubbery filament for added protection. They can't really be installed without the flex tho.
Two screen covers are included:
The first screen cover is blank and just sits over the screen. You might want to use a rubber band to hold it on.
The second screen cover has the SoftEgg logo and is designed to be printed with Ninjaflex (TPU) filament. It has extra bits that stick out on the bottom edge to hold the screen in better. If you do this with non flexible filament, it might not want to come out!
There is a T slot on the back that works with a number of car mounts so that you don't have to use a the fragile clip but can instead attach directly to your phone! I'm using it with a vent clamp from Cellit, but I think it works with others as well.
The T slot allows for other expansions as well. I have included a mounting block for attaching the phone to a camera tripod. It has 4 holes on the bottom to screw on with, but if you have a Ambico tripod it includes a keystone shape that can replace the keystone shape in the tripod and clamp in directly for a much more secure fit. Currently it holds the phone in portrait mode, but the tripod allows for 90 degree rotation, so you can do landscape if you wish. If folks need another version for landscape, I'll make one. Let me know. I have plans on making a foot for it so that it can also act as a table stand for the phone, but I haven't had time to do it yet.
Obviously, with any 3d printed part, tolerances on parts that fit together will vary depending on printer and filament used.  Your mileage may vary. Make your own adjustments as necessary to make it work for you!
Xperia XA2 Ultra Case Upper Right Corner - Roundy 2 Ninjaflex.stl
1.36 MB
Xperia XA2 Ultra Case Top.stl
1.53 MB
Xperia XA2 Ultra Case Bottom.stl
2.28 MB
Xperia XA2 Ultra Case Upper Right Corner.stl
943 KB
Xperia XA2 Ultra Case Lower Left Corner.stl
795 KB
Xperia XA2 Ultra Case Lower Right Corner.stl
806 KB
Xperia XA2 Ultra Case Upper Left Corner.stl
806 KB
Xperia XA2 Ultra Case Lower Left Corner-Roundy.stl
1.59 MB
Xperia XA2 Ultra Case Lower Right Corner-Roundy.stl
1.61 MB
Xperia XA2 Ultra Case Upper Left Corner - Roundy Bad Fit.stl
1.47 MB
Xperia XA2 Ultra Case Upper Right Corner - Roundy.stl
1.59 MB
Xperia XA2 Ultra Case Lower Left Corner-Roundy 2 Ninjaflex.stl
1.43 MB
Xperia XA2 Ultra Case Lower Right Corner-Roundy 2 Ninjaflex.stl
1.38 MB
Xperia XA2 Ultra Case Upper Left Corner - Roundy 2 Ninjaflex.stl
1.33 MB
Phone Tripod Mount-With Keystone.stl
1.4 MB
Xperia XA2 Ultra Case Screen Cover.stl
314 KB