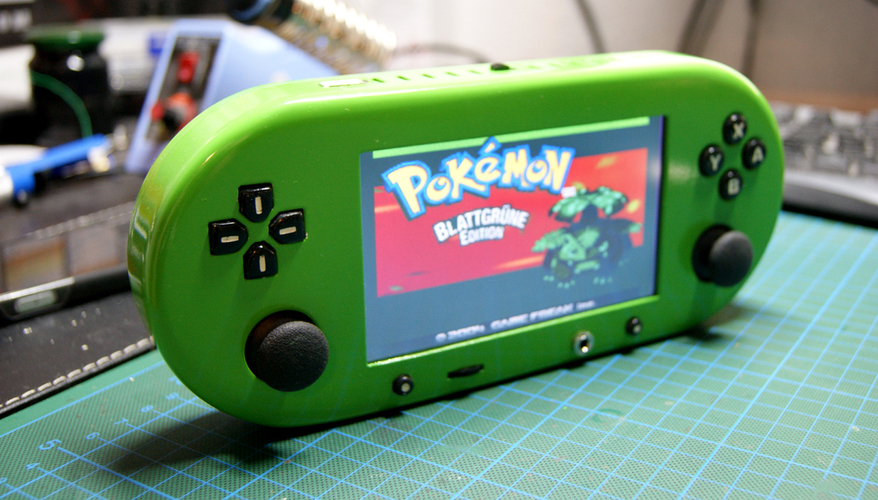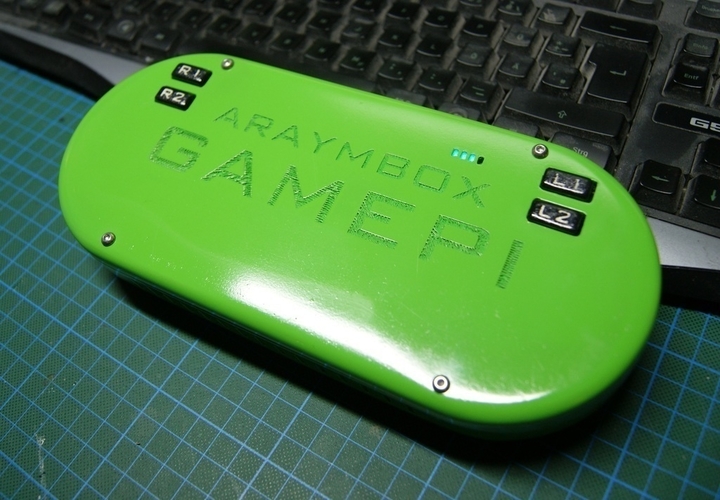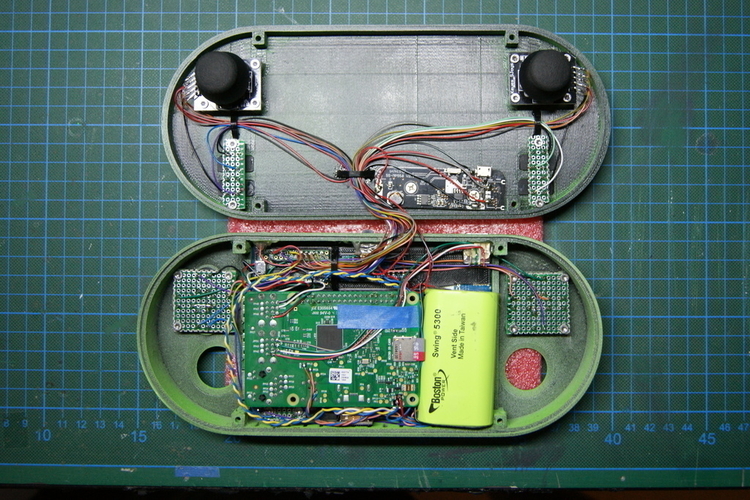 It's a simple sleek shell to create a raspberry pi based portable game station. It was designed around a 5" Display and a Raspberry Pi 3.
If you want to rebuild this GamePi check out my instructable. 
If you want to save a buck check out the low cost version.
GamePi_2_btn_StartSelect.stl
378 KB
GamePi_2_btn_B.stl
433 KB
GamePi_2_case_back.stl
5.78 MB
GamePi_2_btn_L2.stl
166 KB
GamePi_2_btn_R1.stl
160 KB
GamePi_2_btn_R2.stl
185 KB
GamePi_2_btn_L1.stl
134 KB
GamePi_2_btn_Y.stl
382 KB
GamePi_2_btn_X.stl
385 KB
GamePi_2_btn_A.stl
384 KB
GamePi_2_Teensy_Socket.stl
75.6 KB
GamePi_2_case_front.stl
7.62 MB