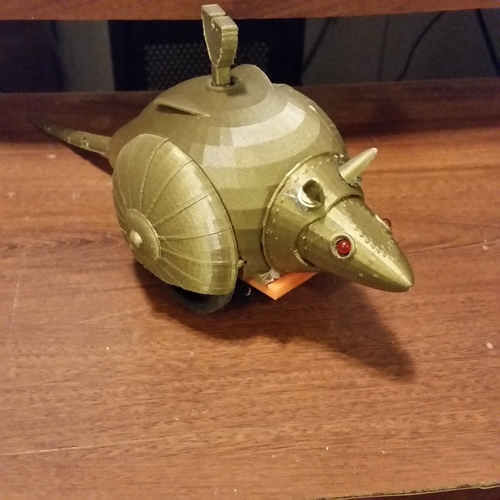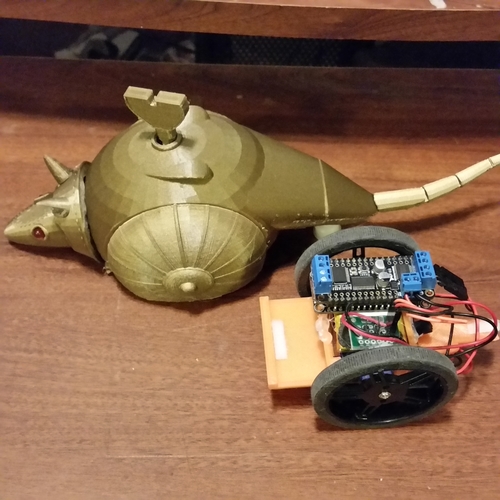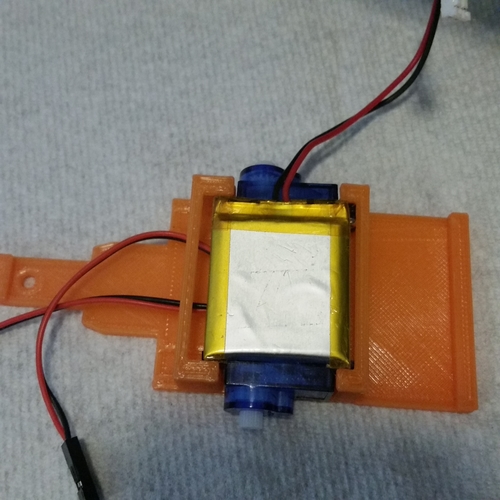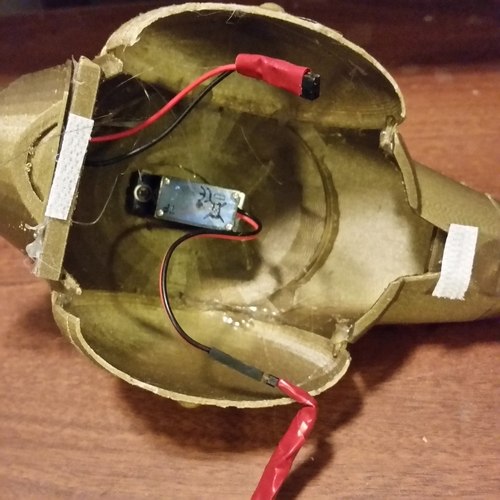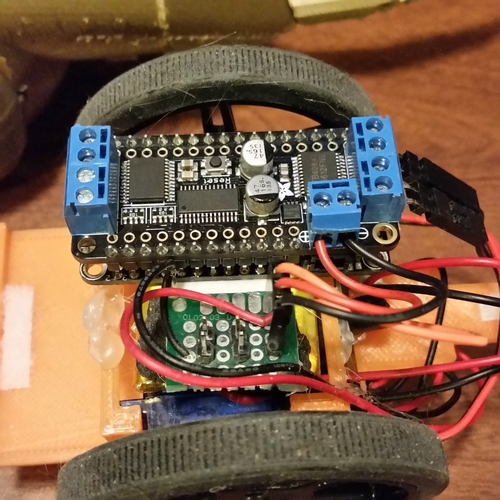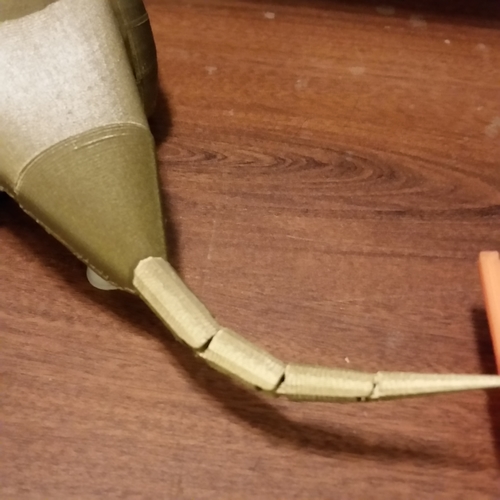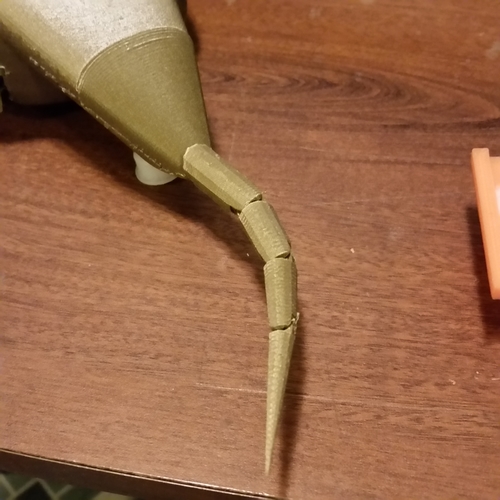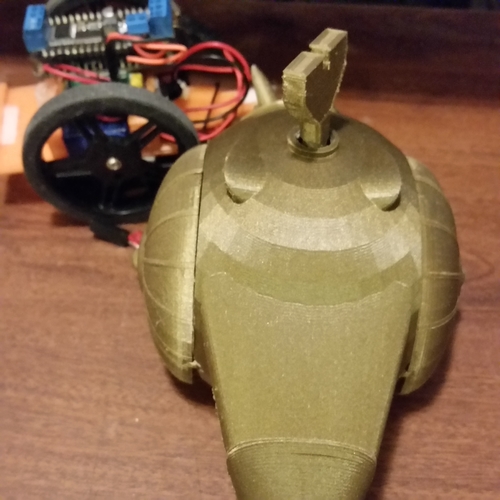 No Prints Yet

Be the first to upload a Print for this Design!
  My wife and I like playing the game Elder Scrolls Online.  And we both like the clockworks found throughout the game. She also likes to LARP, and plays a tinkerer. This is my take on the little clockwork skeevaton that was a limited release pet in the game. This will be used by her character.
  It was printed using Amolen Bronze PLA. At 200C, bed at 60C.  1.2mm Layer Height, 60 mm/s On a Flashforge Creator X Dual     Chassis was printed in Makergeeks Tiger Stripe Orange. 220C and 2.8mm Layers On a Monoprice Select Mini.
 Parts used :
   Adafruit Bluefruit LE Feather
   Adafruit DC motor featherwing
   Adafruit DC motors in a Micro servo case. (3)
   Red LED  (2)
   Resisters to make 30 ohm to slow down the motor for the key.
  470 Ohm resister for protection for the LEDs.
   Dual AAA battery holder (2) w/ 4 AAA batteries.
   A SPST switch for the battery pack.
  3.7V 500mAh LIPo to run the feather.
   Wheels with a Servo hub (2) And a small caster ball.
  A small piece of proto-board to create a power system with JST connectors.  The AAA batteries are wired in series to give 6v. It runs the Key motor, the LEDs for the eyes, and the other motors through the Featherwing.  The LIPo is used to run the Feather 32u4 and Bluetooth LE.  The unit is controlled with the Adafruit Bluetooth LE app from an Android phone. The App is free and can be downloaded from the Play store.  The only change I made to the standard sketch for the Feather and wing was I changed the motor designation to use M1 and M2 connectors. This can be found at the Adafruit website.
   I modeled the tail to be articulated and to snap on the main body. The key, as the head,ears and hubs are held on to the main body with a small amount of hot glue. I also used the hot glue to hold the LED eyes in place. I cut down a small piece of velcro with adhesive backing to hold the body to the chassis.
Skeevatron ear.stl
130 KB
Skeevatron Hub.stl
248 KB
Skeevatron Head.stl
1.9 MB
Skeevatron Chassis.stl
35.4 KB
Skeevatron Body.stl
592 KB
Skeevatron tail.stl
206 KB