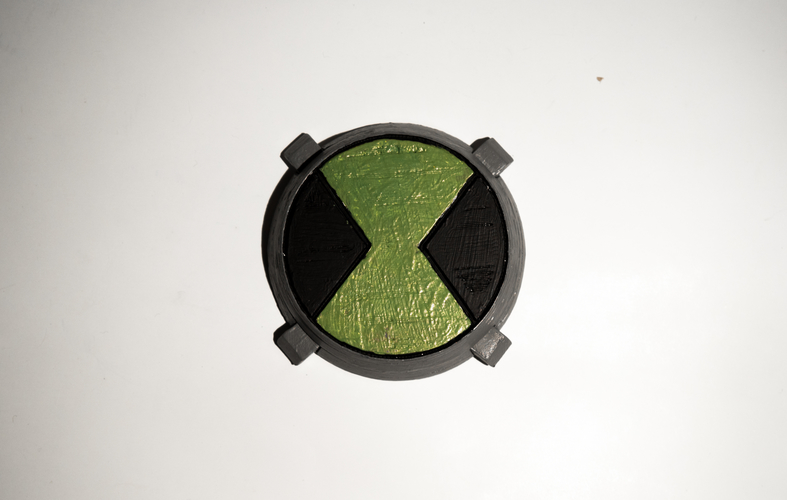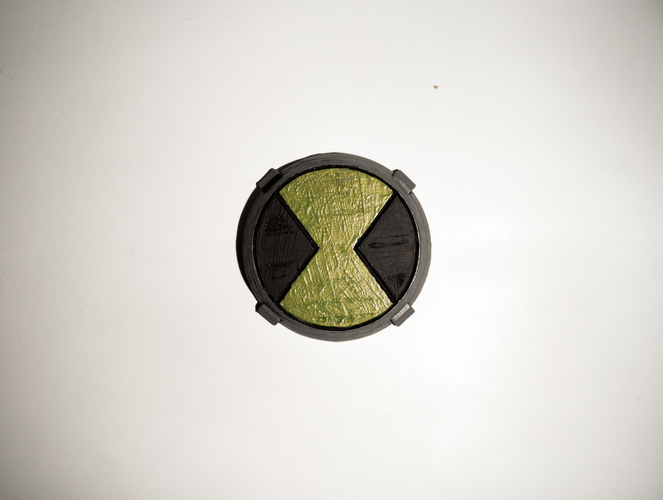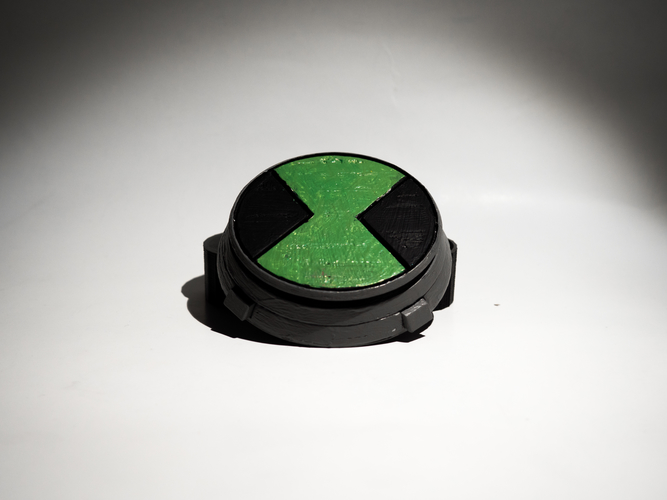 The following symbol will be easy to recognize if you have seen this series.
If you rotate the symbol you are able to change between normal and ultimate omnitrix.
This form of omnitrix appears in the game: Ben 10 Ultimate Alien ™ Cosmic Destruction. And surely in some other.
Ben 10 is an animated series produced in the United States created by "Man of Action" and produced by Cartoon Network Studios. The pilot episode was released on December 27, 2005, its second episode aired on January 13, 2006 and the last episode was aired on April 15, 2008
The developed, improved and modified form of the Omnitrix. The new Ultimatrix system has all the powers and capabilities of the Omnitrix, the power and ability to become the aliens of Ben before and in their new versions of them; with the ability to bring them to an evolved version of them making them much stronger, with much better and more powerful capabilities. To activate this change, Ben presses the Ultimatrix / Super Omnitrix command prompt, taking four points and transforming the alien into its supreme form.
To assemble it you will need 4 small springs, the ones that I have used I have used them of spent bolis, of these bolis I have removed a piece that I did not need.
The pieces can be painted before or after assembling them. In my case I have done it before, to do it I have sanded all the pieces after printing them, I have given them a couple of layers of primer, I have sanding them and finally I have painted them using acrylic paints
Assembly instructions:
1. Print all the pieces, the piece points must be printed 4 times.
2. The next step is to place the pieces (points) in the base, placing the springs inside them. This is easier if the base is flat and on this we place the springs and then the pieces (points). Before moving on to the next step, I would recommend, sand, print and paint the pieces (points), since then it will be more difficult to access them.
3. Once the previous step is done and only when this is done we can paste the upper part of the base, to the lower one. Provar that the mechanism works before pasting the pieces. In case it costs a lot to remove the pieces it can be because the springs have too much force.
4. Finally, all that remains is to screw the part with the symbol until the
the pieces (points) start to come out when you screw.
Printer settings:
Printer speed: 100mm/s
Extruder temperature: 200ºC
Bed temperature: 40ºC
Infill: 10% honey comb
Printed with PLA
omnitrix_base1.stl
88.3 KB
omnitrix _top_piece.stl
290 KB