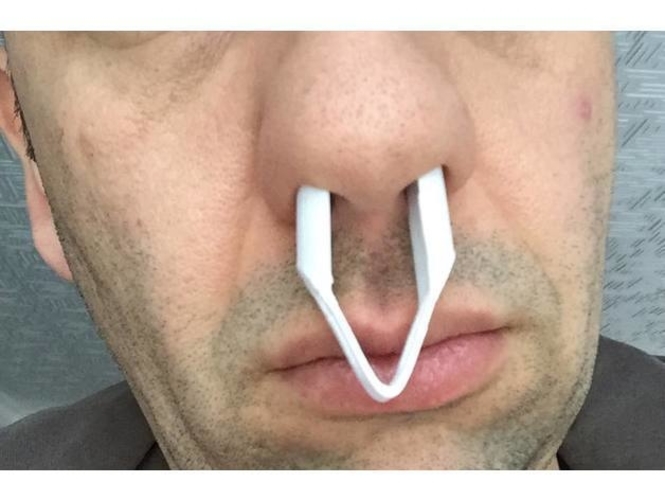 If you have angina caused by nose problems, this helps you get well... It opens your nose gently and helps breath easily and better. 
Angina is a health problem generally effected by breathing through mouth in case of blocked nose.
Print it  0,2 layer height. 
No support.
Infill doesnt matter because its very thin.
nose_opener_v2.stl
513 KB