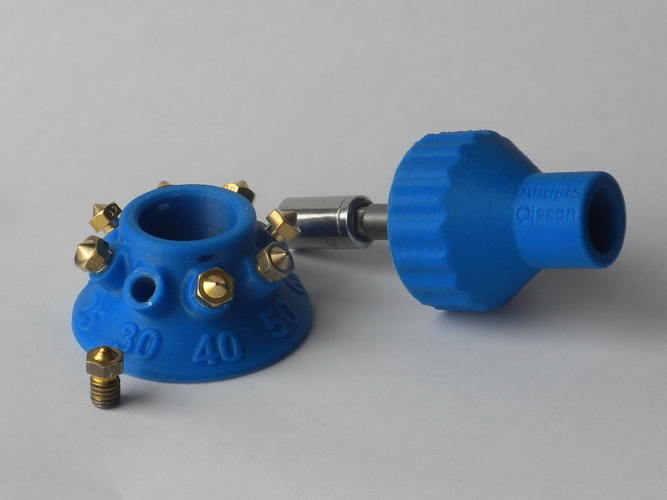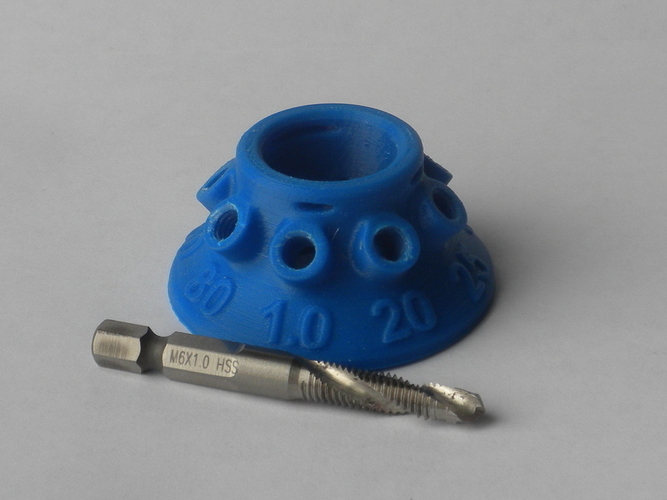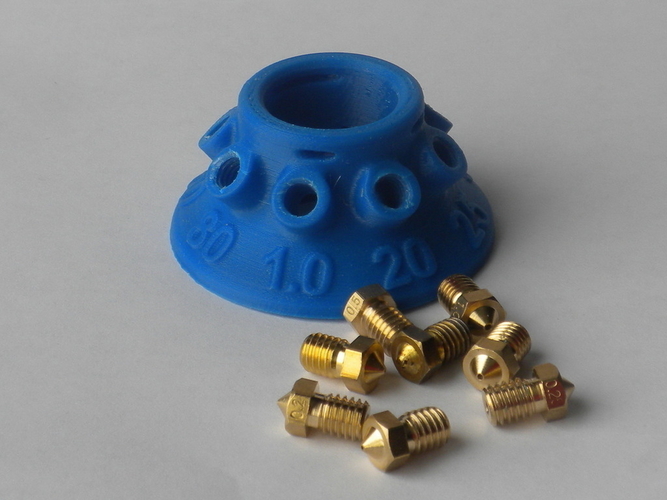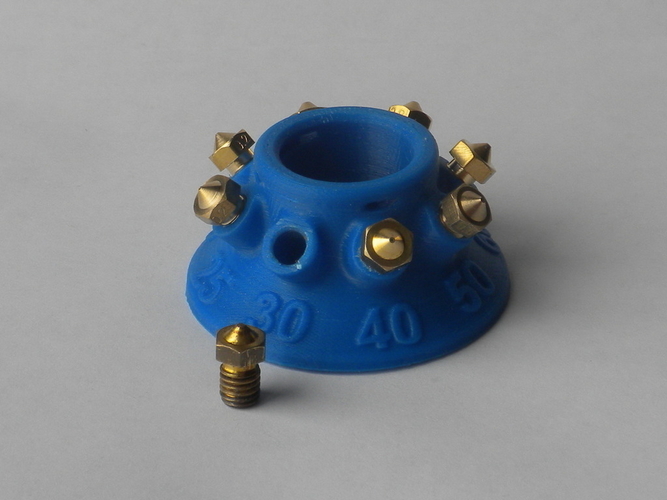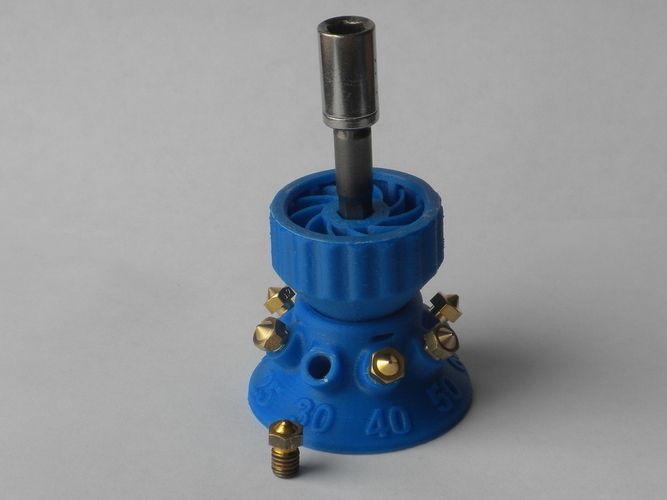 This holder is made for holding the wrench from the "3dSolex Olsson Block" and holds nozzles 0.20, 0.25, 0.3, 0.4, 0.5, 0.6, 0.8, 1.0. A non-occupied screw hole indicates the size of the nozzle actually installed in the printer.
The wrench from Anders Olsson can be found here:  https://www.youmagine.com/designs/nozzle-torque-wrench.
Source file NozzOrg-1.0.SLDPRT : https://grabcad.com/library/or...
Print Settings: 
Resolution: 0.15  
Infill: 30 
 ABS, PLA
Printed on 3D Printer Lad-1.0: