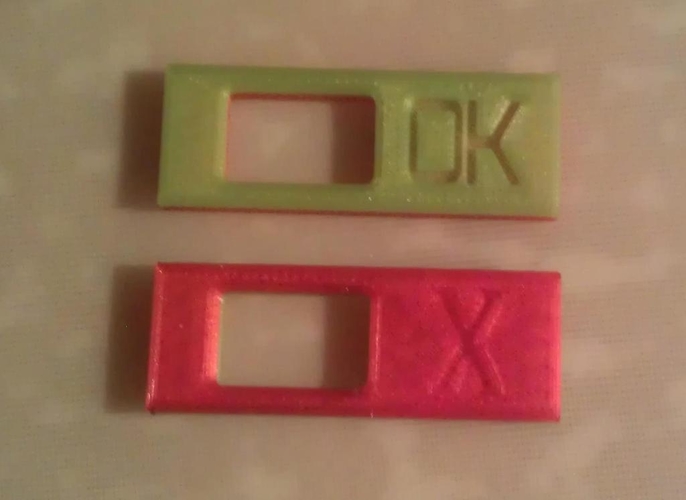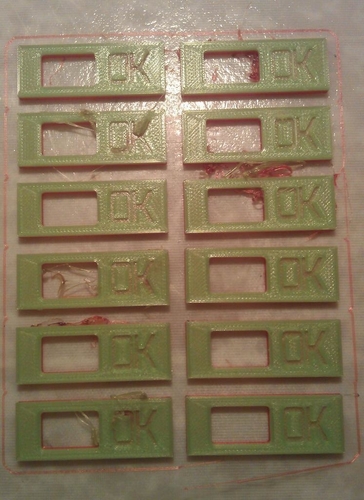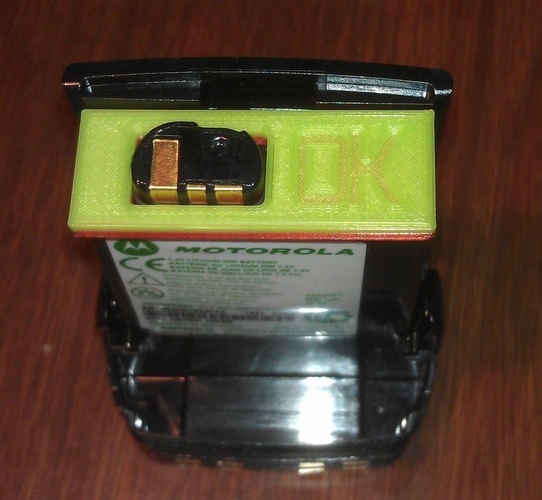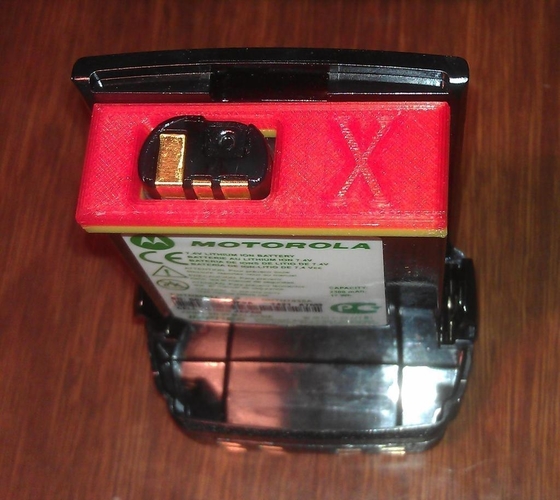 Our fire service has recently been issued with Motorola APX6000 portable radios with IMPRES batteries. Each firetruck is also supplied with a set of spare batteries but the problem is keeping track of which batteries are fully charged and which have been used. Picking up the wrong battery could be a life threatening mistake. These reversible tags are designed to clip on the top of the battery to indicate if it is OK to use or not. 
The design fits the IMPRES batteries fitted to the Motorola APX6000, APX7000, and SRS7000 portable radios. The design was made using OpenSCAD so it can be customised to fit other similar batteries. 
I printed these with the bottom half using red PLA filament and the top half in green PLA filament. The tags are 4mm thick. 
IMPRES_Battery_Tag.stl
48.6 KB