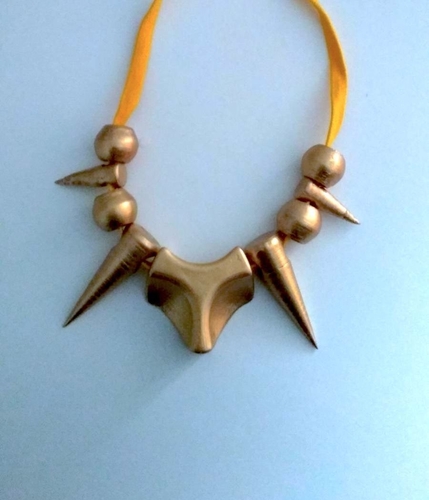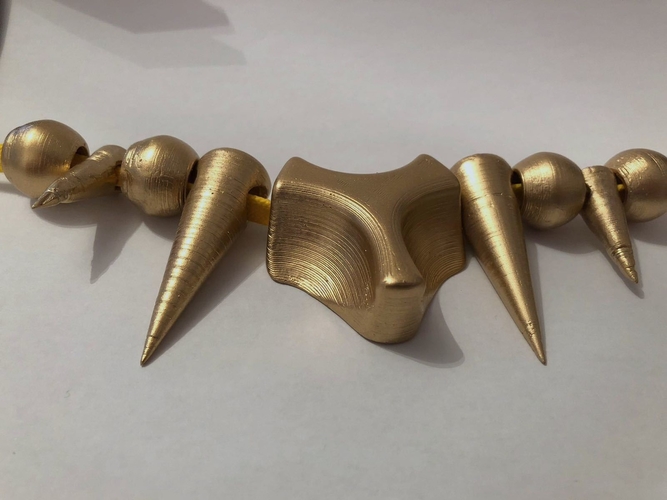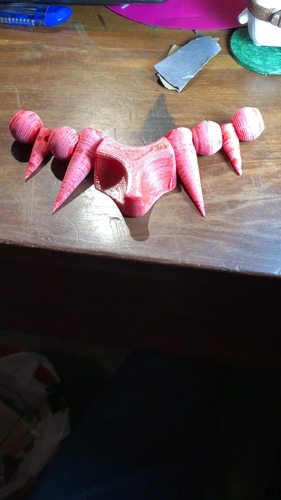 No Prints Yet

Be the first to upload a Print for this Design!
The Spirit Totem is a mystical object that allows the user to tap in to the life force of animals, essentially allowing them to harness their abilities. It was said to have been created by the trickster god Anansi for the warrior Tantu. It is one of five other mystical Zambesi totems presented to the great tribes. 
Vixen is a fictional character, a superhero of the DC Comics universe.
From the game Injustice 2, when a premier skin is applied on Cheetah it becomes Vixen. This is the totem of this skin. 
It also appear in other games as DC universe online, Lego Batman 2 and 3.
This totem also appear in the Tv serie Legends of tomorrow ,and it is getting importance in the third season, and also in the web serie vixen.
After printing the model I sanded it, I put two coats of primer, I re-sanding it and finally I gave it two coats of golden spray paint. For the rope that joined the pieces, I wanted to use a leather one, but I did not have it and I did not feel like going to buy one, and the only thing I found at home was this shoelace.
Instruccions:
1st step: Download the model, give it a like and leave a comment if you want.
2nd step: Print the model ( in my case I used PLA, at 200ºC, 10%infill). You will nit to print: 1 x totem, 2 x big_fang, 2 x small_fang and 4 x ball.
(Optional:
3th step: Sand the model until it is smooth
4th step: Apply primer, with one or two coats will be enough
5th step: Paint it. In my case I used gold spray paint.
6th step: Look for leather cord to complete the necklace. Order to introduce the pieces: Ball->small_fang->ball->big_fanng->totem->Ball->big_fanng->small_fang->ball
Printer settings:
Printer speed: 100mm/s
Extruder temperature: 200ºC
Bed temperature: 40ºC
Infill: 10% honey comb
Printed with PLA