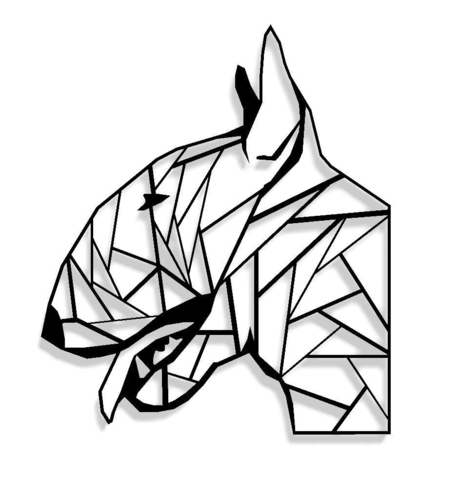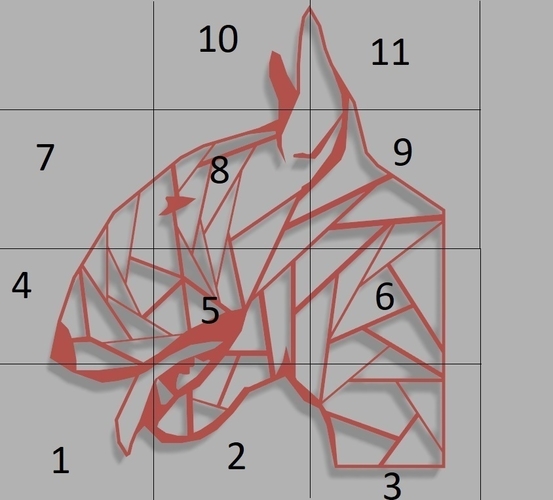 No Prints Yet

Be the first to upload a Print for this Design!
Profile of a bull terrier to hang on the wall. Dimensions: 54cm x 46cm thickness 5mm
Printer settings: 15% fill, 3 perimeters, no support
After printing: join all the parts with glue following the diagram.
When I finish printing it I load a photo.
If you want a personalized model, ask.
Bull Terrier v2 (Taglio 1).stl
12.5 KB
Bull Terrier v2 (Taglio 2).stl
27.3 KB
Bull Terrier v2 (Taglio 3).stl
48.1 KB
Bull Terrier v2 (Taglio 4).stl
41 KB
Bull Terrier v2 (Taglio 5).stl
71 KB
Bull Terrier v2 (Taglio 6).stl
62.9 KB
Bull Terrier v2 (Taglio 7).stl
13.1 KB
Bull Terrier v2 (Taglio 8).stl
62.1 KB
Bull Terrier v2 (Taglio 9).stl
50.6 KB
Bull Terrier v2 (Taglio 10).stl
6.63 KB
Bull Terrier v2 (Taglio 11).stl
6.04 KB