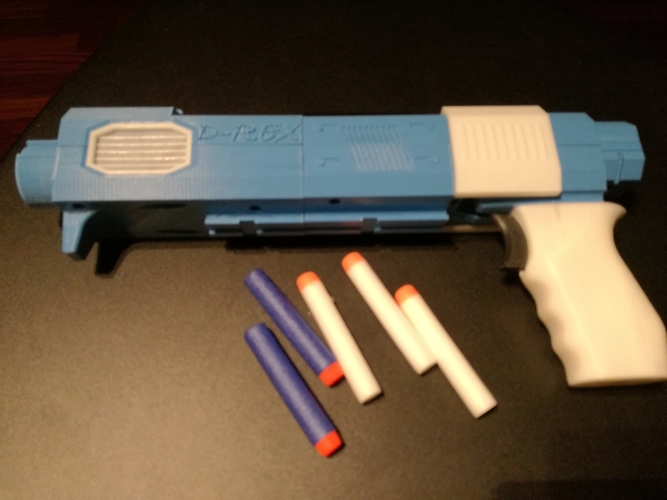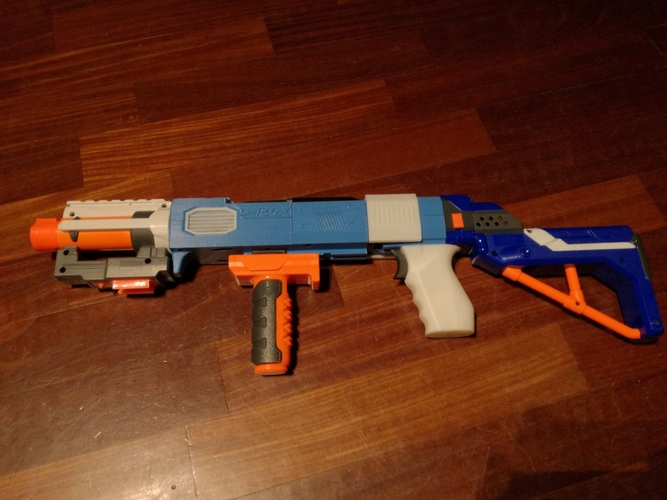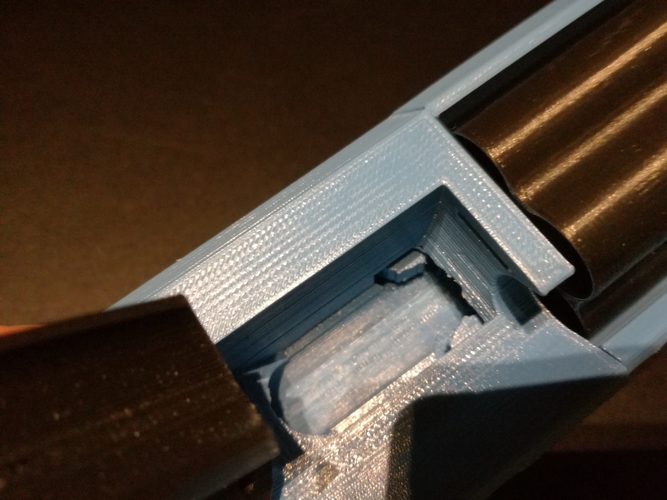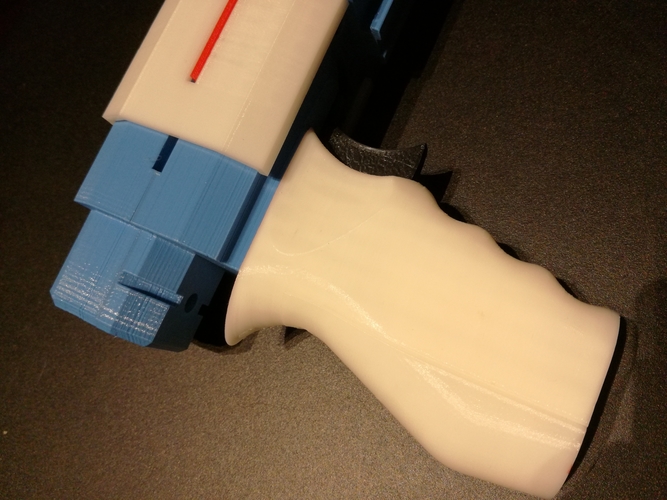 No Prints Yet

Be the first to upload a Print for this Design!
D-Rex is a battery powered machine gun Nerf compatible. 
The bullets are pushed at very very high speed using two DC motors. LEDs make the machine gun very cool.  The trigger is connect to a switch that feed the two motors and the LEDs.
All materials is very commun and chepper. Below the list of material.
2x DC motors 8520 (https://it.aliexpress.com/item...)
1x microswitch (https://it.aliexpress.com/item...)
1x 1S lipo battery (https://it.aliexpress.com/whol...)
7x springs (very easy to found into snap pens)
20cm carbon rods 3mm diameter (or other material)
DREX_001_carrello.stl
447 KB
DREX_001_front_down.stl
484 KB
DREX_001_front_up.stl
371 KB
DREX_001_grilletto.stl
218 KB
DREX_001_impugnatura.stl
1.6 MB
DREX_001_ispezione.stl
71.7 KB
DREX_001_led_cover.stl
9.26 KB
DREX_001_molla.stl
43.1 KB
DREX_001_retro_down.stl
1.48 MB
DREX_001_retro_up.stl
416 KB
DREX_001_ricarica.stl
32.2 KB
DREX_001_rotella.stl
74.2 KB
DREX_001_tamburo.stl
463 KB
DREX_001_tutto.stl
3.3 MB
DREX_001_vano_batteria.stl
276 KB