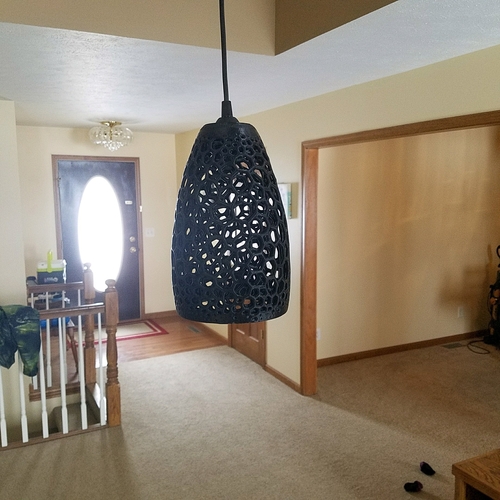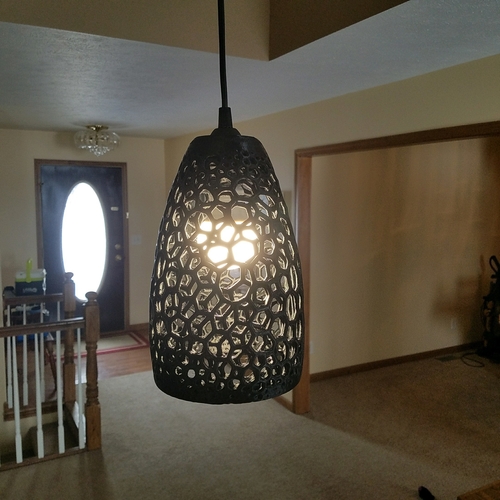 This is a Hanging Lamp Shade that I designed to replace a chandelier.  From what I have found, it fits the hanging lamp assemblies from Ikea, Amazon, and eBay. 
I used ABS with 10% infill on this print. The wall thickness was 3, top layer thickness was 7, and bottom layer thickness was 3. This was printed at .1mm resolution. 
Purchase the Hanging Lamp Assembly here!
No printer? Check me out at Feefer3D
***Subscribe to my Instagram and Facebook!***
Voronoi Hanging Lamp.stl
79.5 MB