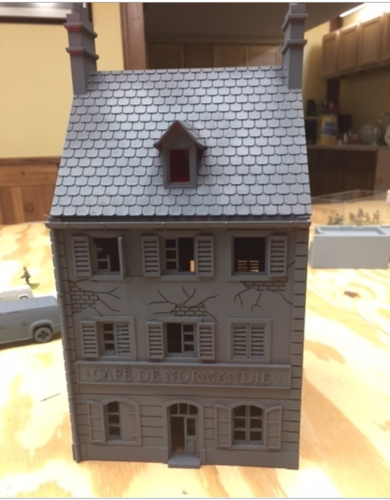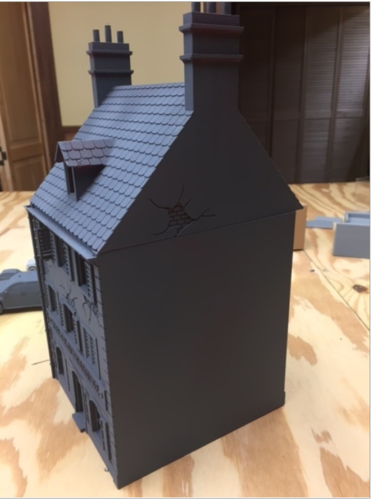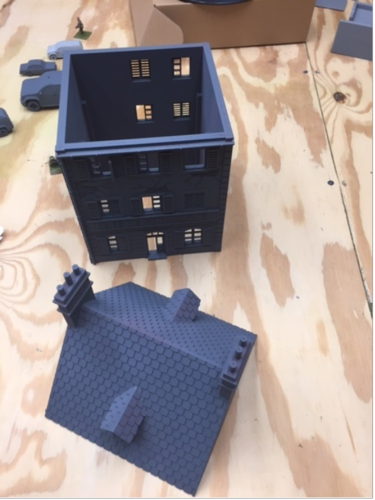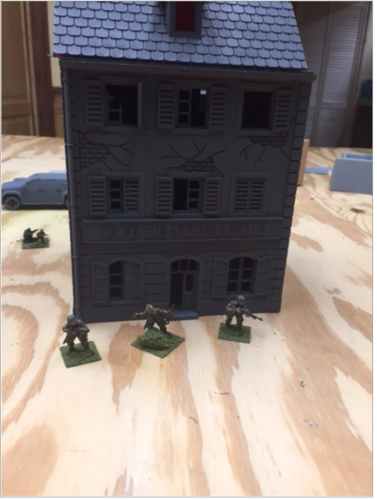 This Cafe Normandie building set in Carentan France is perfect for Bolt Action and or any type of miniatures tabletop games.  The files themselves are at 1/72.  To increase to 28mm I suggest increasing the files to 127%.
The files include the main building, roof and floor.  All separate pieces to print.
I highly recommend using supports when printing these files.