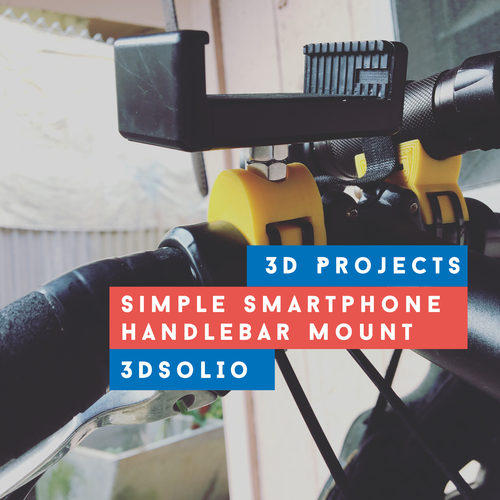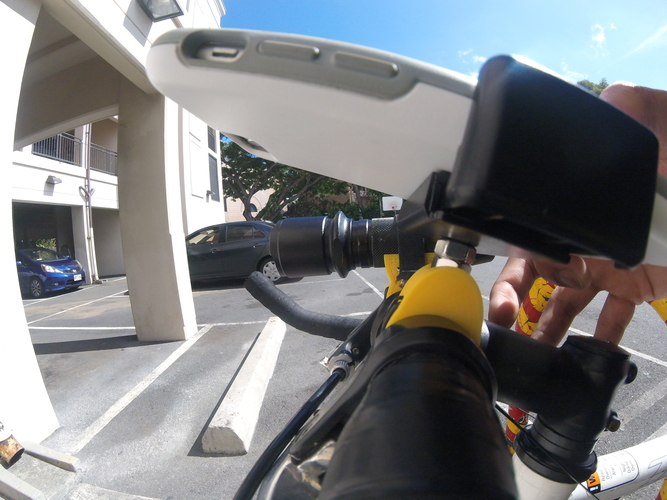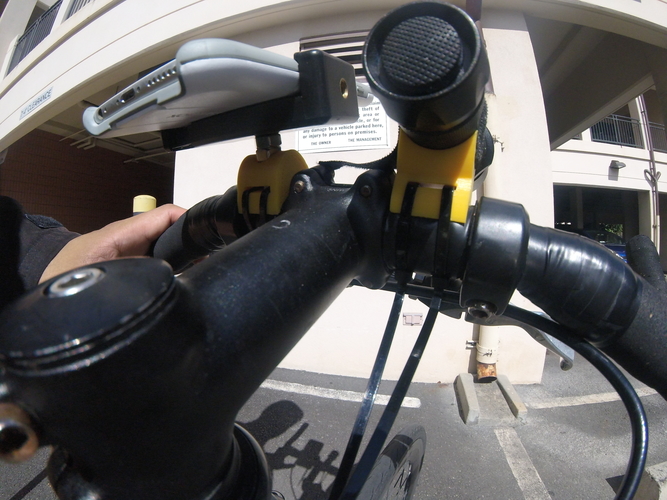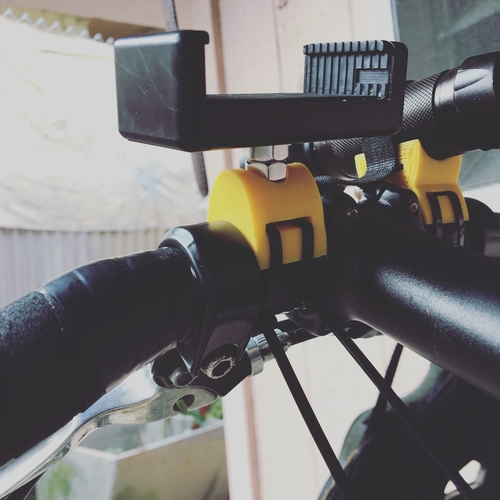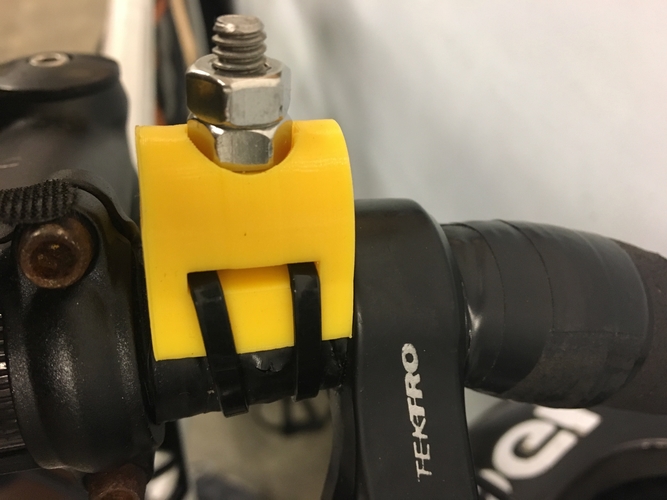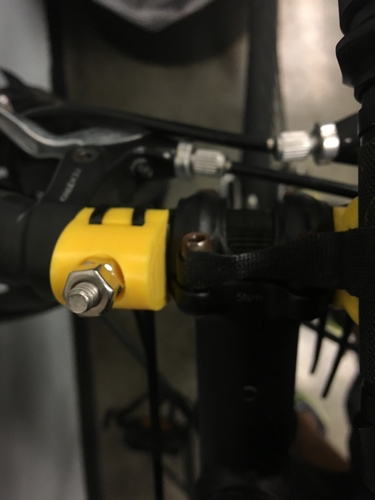 Here is a simple handlebar mount with the bolt screw thread exposed. The screw thread allows camera accessories such as a smartphone grip to be mounted onto the handlebar with ease.
Check out my Blog Post on how I created this mount.
3D Printing Blog | Simple Smartphone Handlebar Mount
Visit My Website for more content.
Things that you will need:
2 Zip Ties
2 1/4in 20mm Nut
1 1/4in 20mm Bolt
smartphone grip (for smartphones)
Printing Settings:
Infill Setting: 100%
support material: not required
printing quality: Highest/Best
Filament: whatever is best for outside use.
Handlebar_mountV1.stl
37.1 KB