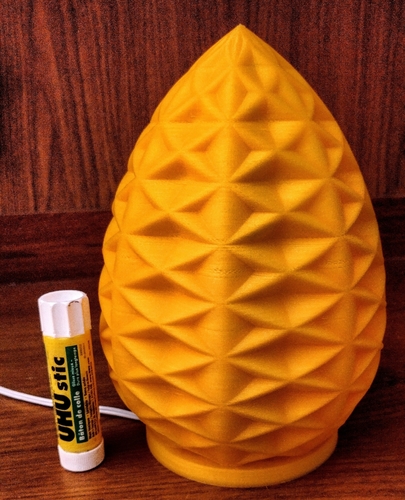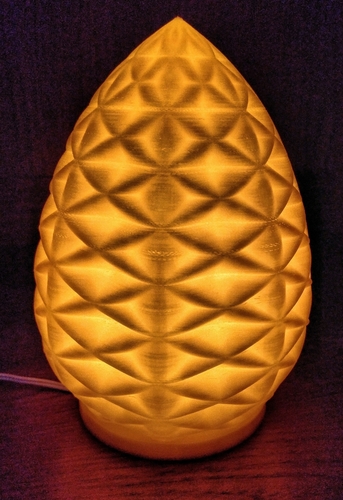 After printing https://pinshape.com/items/421... I thought that same basic geometry would work well for an LED lamp. So I tweaked the shape a bit and made this part. The lamp can use either batter powered or wall powered LED "puck" lights. This blog page has links for all the wall powered parts needed and shows to hot hook everything up: http://birkbinnard.com/blog/wall-powered-led-lights/. For battery powered puck lights just go to any large home improvement store.
This blog page tells how I was able to get the quadruple twist process to actually work: http://birkbinnard.com/blog/the-quadruple-twist/
This part printed in 22 hours using a layer height of 0.200 mm and a print speed of 100 mm/sec.
More from Decor